Particularly recommended for low-calorie diets, octopus has a low fat percentage and is rich in vitamins and minerals.
This recipe requires very few ingredients and combines it with the delicate flavour of creamy potato sauce, creating the perfect balance between flavour and lightness.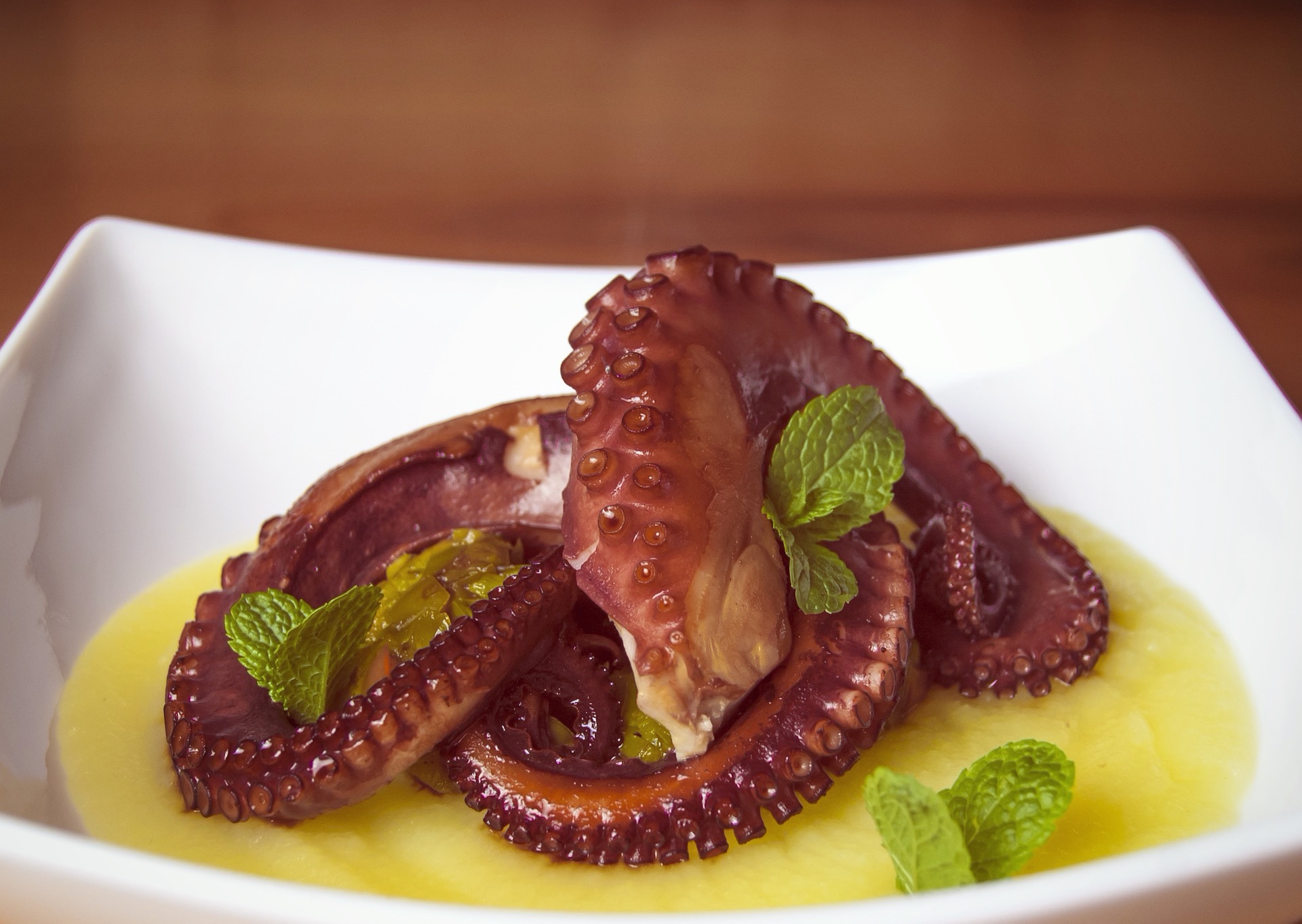 Ingredients for 4 people
Octopus, about 600 g
Onion, 1 small
Potatoes, 400 g
Vegetable stock, 600 ml
Extra virgin olive oil, 4 tablespoons
Salt, 1 pinch
Preparation
Carefully wash the octopus, clean it and then dip only the tentacles 2-3 times in boiling water for a few seconds, lifting the octopus up in between dips, until the tentacles really curl up. Afterwards, submerge the whole octopus in water and cook it for about 35-40 minutes. When it is soft enough, turn off the heat and leave it to cool down in the cooking water for half an hour. Now place it on a chopping board, cut it into large pieces and brown all of it in a drizzle of extra virgin olive oil.
Now make the creamy sauce. Carefully wash the potatoes, peel them and dice them. Finely chop the onion and fry it in two tablespoons of extra virgin olive oil until it has sweated out its moisture. Add the potatoes, pour in the vegetable stock and season with salt to taste. Cook for 20 minutes over a low heat. Use a hand-held blender to make a creamy sauce and, if you like, add a few leaves of mint or rosemary. Pour the creamy sauce onto the plate, place the octopus on top and serve.