Sour cream, also known as crème fraîche or cultured cream, has a slightly acidic flavour, which goes well with meat, fish or vegetable-based dishes.
You can buy it ready-made or you can make it yourself, as we will explain in this recipe, where we use it to enrich delicious new potato bites.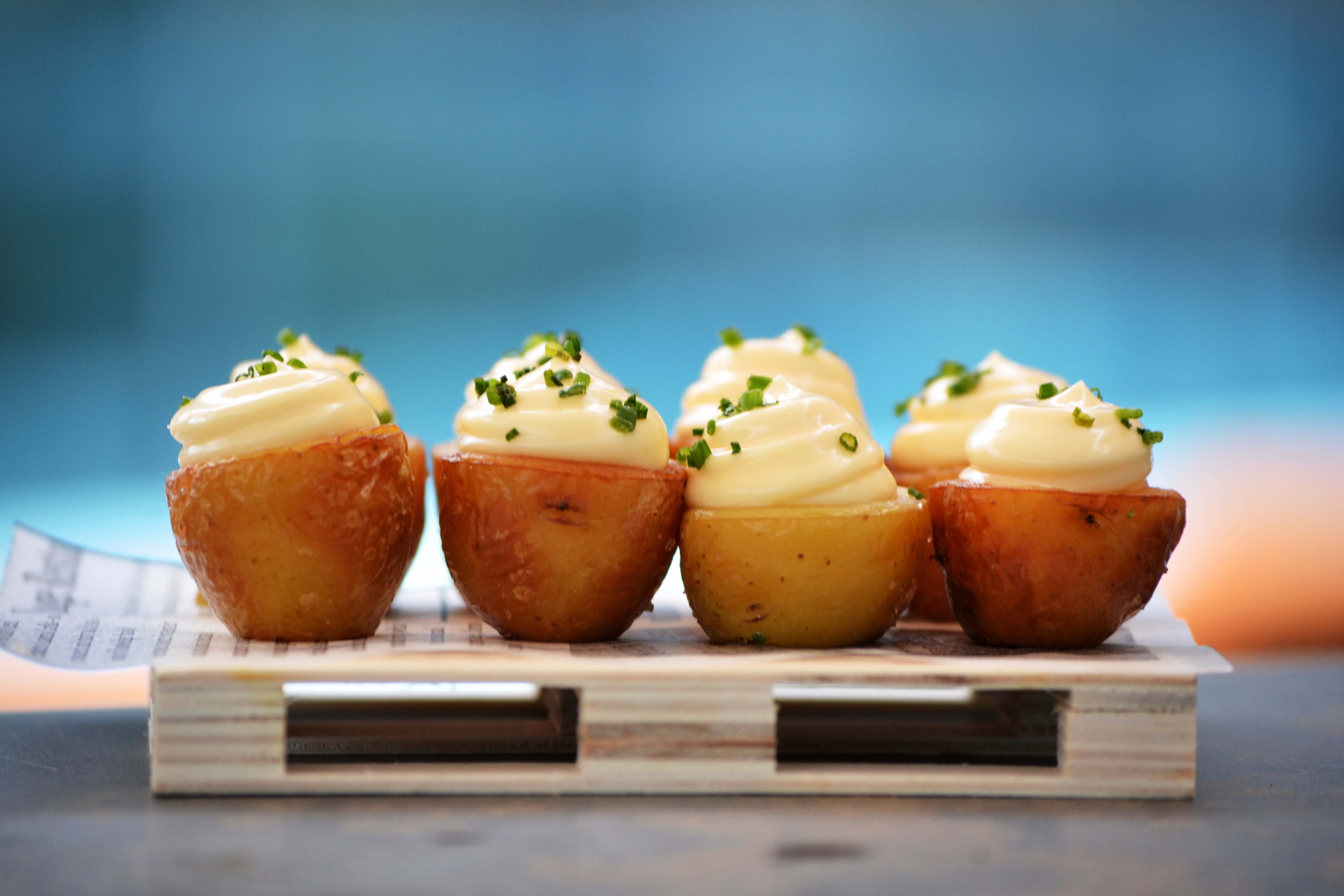 Ingredients for 4 people
New potatoes, 600 g
Fresh liquid cream, 200 g
Natural white yoghurt, 100 g
Lemon juice, 1 teaspoon
Frying oil, 1 litre
Chives, to taste
Black pepper, to taste
Fine salt, to taste
Preparation
Carefully wash the new potatoes, remove the tops and cut them in half down the shortest side. Use a scoop or tablespoon to remove a little bit of the inside of the potatoes to make a small hole.
Now start preparing the sour cream. Mix the yoghurt and cream, add a teaspoon of filtered lemon juice and mix it all together thoroughly. Leave the cream to rest in the fridge for about an hour. Heat up the oil in a non-stick pan. Once it is hot, put the new potatoes in and, when they are golden brown, drain them from the oil using a skimmer, then transfer them onto some paper towel and season them with salt and pepper. Put the new potato bites onto a serving tray, with the hole facing upwards. Use a piping bag to put the sour cream inside the potatoes and decorate with some chives.
Image by Joaquin Egea from Pexel