Tasty, versatile and suitable for the preparation of first and main courses, mushrooms are among the main protagonists of autumn meals.
In this recipe, they are stuffed with peppers and potatoes to create a delicious side dish or an original appetizer. A recipe that will satisfy even the most demanding palates.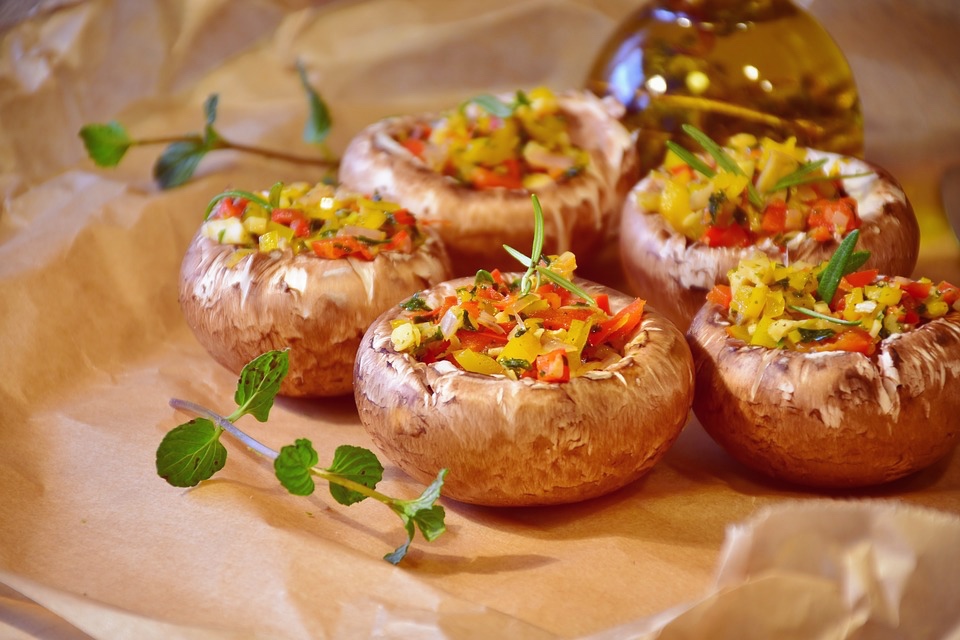 Ingredients for 4 people
Champignon mushrooms, 500 g
Peppers, 200 g
Yellow potatoes, 200 g
Onion, ½
Rosemary, to taste
Extra virgin olive oil, to taste
Salt, to taste

Preparation
Start by carefully cleaning the mushrooms: remove the excess soil, rinse them quickly under running water and dry them gently with a cloth. Separate the caps from the stems, being very careful not to break the mushroom cap, then clean the stems with the blade of a knife and chop. Wash the peppers and cut them into very small cubes, peel the potatoes and cut them in the same way. Prepare a sauté of extra virgin olive oil and finely chopped onion. When the onion is golden, add the peppers, potatoes, and the chopped mushroom stems, and cook over low heat for 20 minutes. When cooked, add salt and sauté over high heat for a couple of minutes. Place the mushroom caps on a baking sheet lined with parchment paper. Using a spoon, fill the mushrooms, drizzle with a little oil, and cook in a preheated oven at 180° for 20 minutes. Remove from the oven, garnish with a few rosemary leaves and serve.