The Arizona variety of new potato has yellow skin, light yellow flesh and a semi-firm texture. We combine it with monkfish in this recipe for a sure-fire fish main course.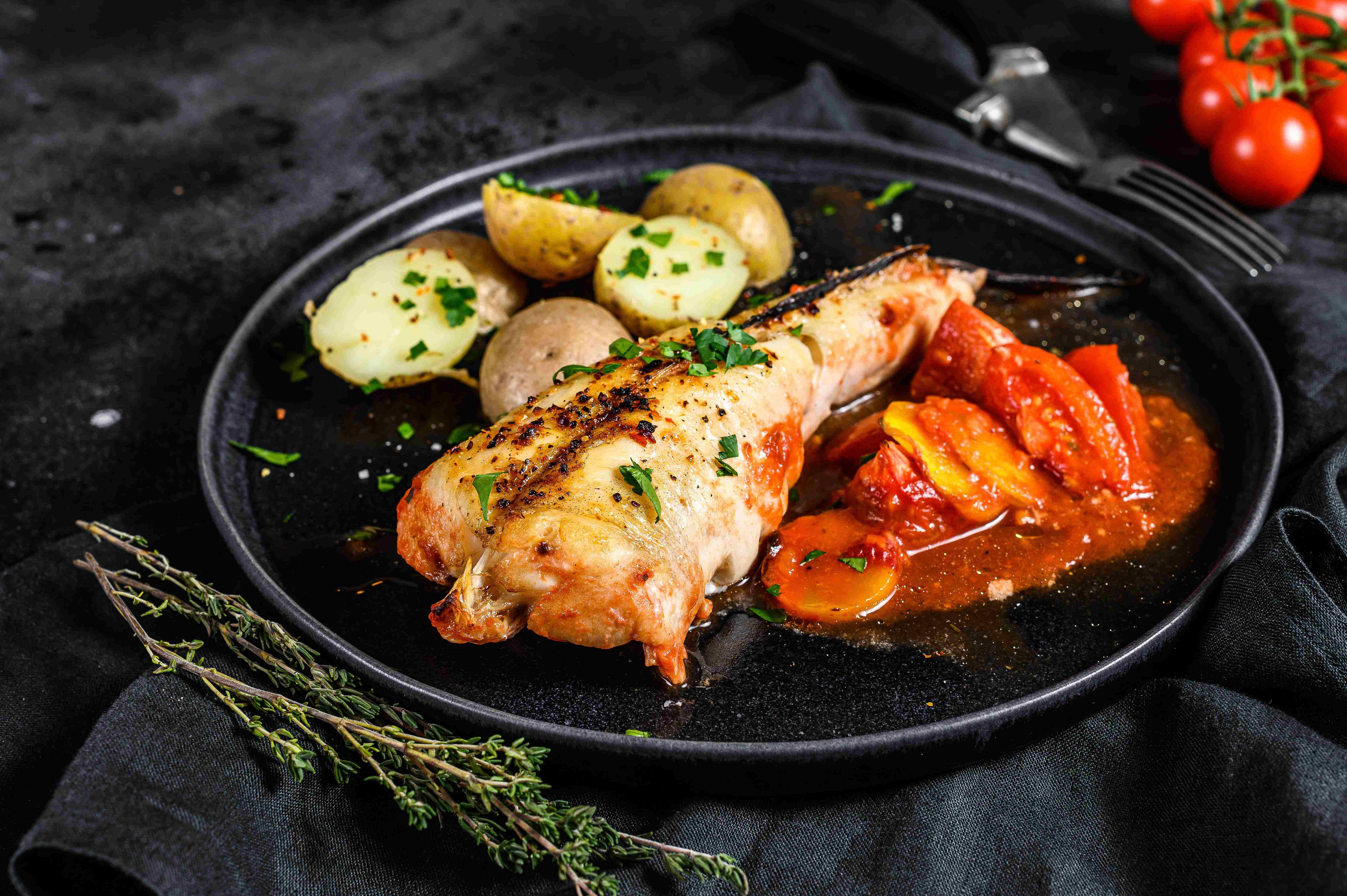 Ingredients for 4 people
Monkfish, 4 fillets
Arizona variety small new potatoes, 12
Baby tomatoes, 400 g
Carrots, 300 g
Garlic, 1 clove
Parsley, to taste
Extra-virgin olive oil, to taste
Pepper, to taste
Salt, to taste
Preparation
Start by preparing the fish. Remove the skin, sprinkle each fillet with a pinch of salt, pepper and extra virgin olive oil to taste, and leave them to rest so they can absorb these condiments. In the meantime, start preparing the potatoes. Carefully wash them and boil them in a saucepan of boiling salted water for about 20 minutes (the time varies depending on the size of the potatoes, remember to test how cooked they are with a fork). In the meantime, line a baking tray with baking paper, brush it with extra virgin olive oil and put the fillets on it. Bake in a preheated oven at 180°C for about 25 minutes (once again remember to test them to check that the fish is cooked). After you have put the monkfish in the oven, start making the baby tomato and carrot side dish. Start by cutting the carrots into round slices about 2 mm thick, then sauté them in a pan with extra virgin olive oil, salt and a clove of garlic. After about 5 minutes, add the baby tomatoes cut in half together with another pinch of salt and cook for another 7-8 minutes. Once the potatoes are cooked, drain them and cut them in half. Plate up by putting a monkfish fillet, the new potatoes and the baby tomatoes with carrots in sauce on each plate. Season the potatoes with a pinch of salt and oil to taste and finish the dish with some chopped parsley.
Image by Mironov Vladimir from Shutterstock