These mini potato ramekins with a stringy centre can be served as a delicious, rich side dish, perfect with meat main courses, but also as a vegetarian main.
The version we are recommending here is made with potatoes and cheese, but you can make other delicious variations, including by enriching them with your favourite cured meats.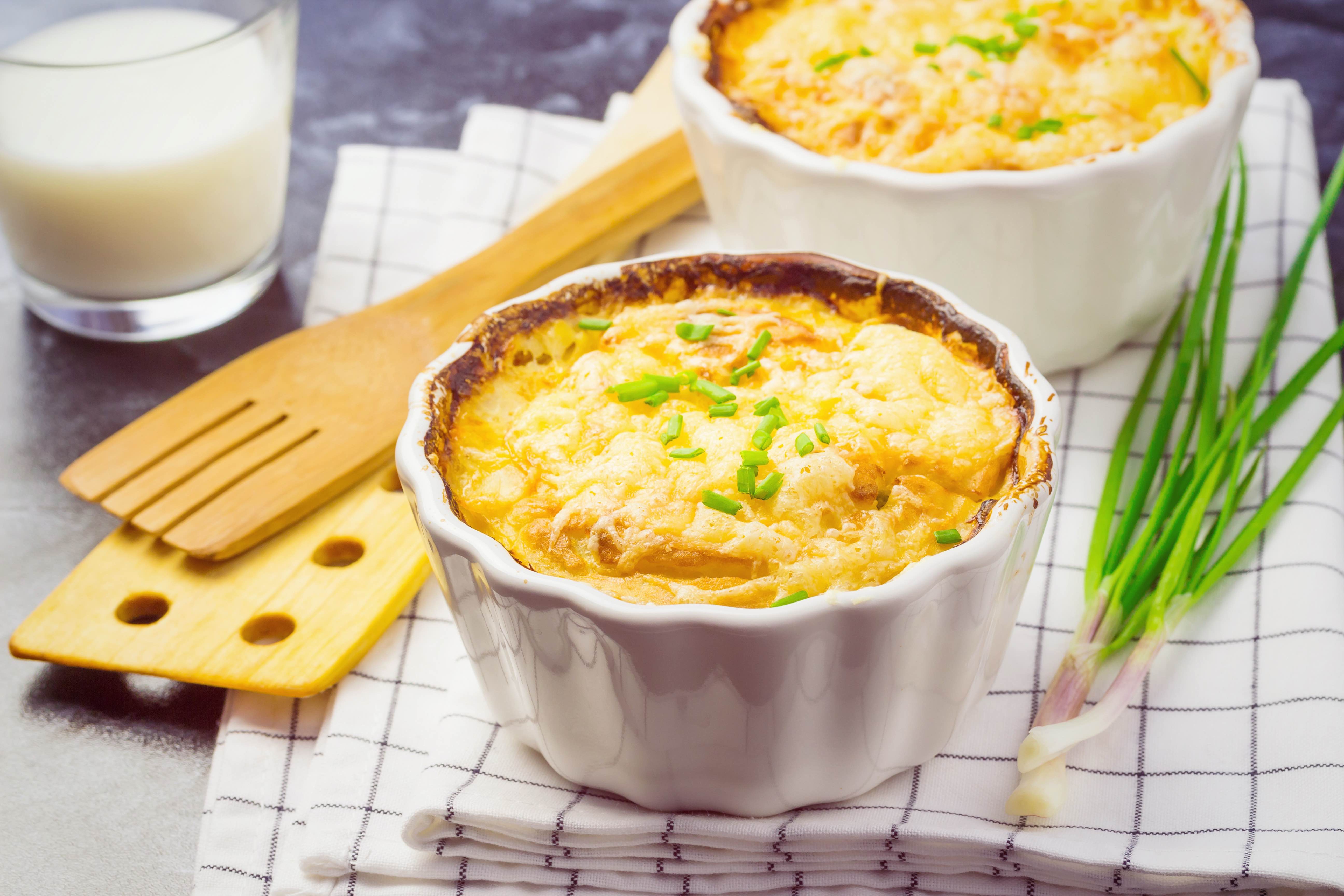 Ingredients for 4 people
Yellow potatoes, 800 g
Asiago cheese, 300 g
Grated cheese, 150 g
Onion, 1
Milk, a couple of tablespoons
Cooking cream, 200 ml
Extra virgin olive oil, 2 tablespoons
Salt, ½ teaspoon
Butter, to taste
Pepper, to taste
Chives, to taste

Preparation
Carefully wash the potatoes, peel them and cut them into thin round slices. Finely chop the onion and fry it with a drizzle of extra virgin olive oil for a couple of minutes, then add the potatoes and cook them for about 10 minutes with some salt and pepper. When the potatoes are soft, add the cooking cream and cook over a low heat for another 10 minutes, stirring from time to time. While the potatoes are absorbing the cream, dice the Asiago cheese and grease the mini ramekins.
Alternate a layer of potatoes, one of Asiago cheese and one of grated cheese in each small ovenproof dish, then finish by adding two tablespoons of milk onto each ramekin.
Bake in a conventional oven at 180°C for 20 minutes and, when the surface is golden brown, take them out of the oven, leave them to cool down and garnish with some chives.
Image by Irina Rostokina from Shutterstock