Delicious and easy to make, mini courgette and potato quiches are a mouthwatering alternative to a traditional savoury pie, perfect either as an aperitif or a starter.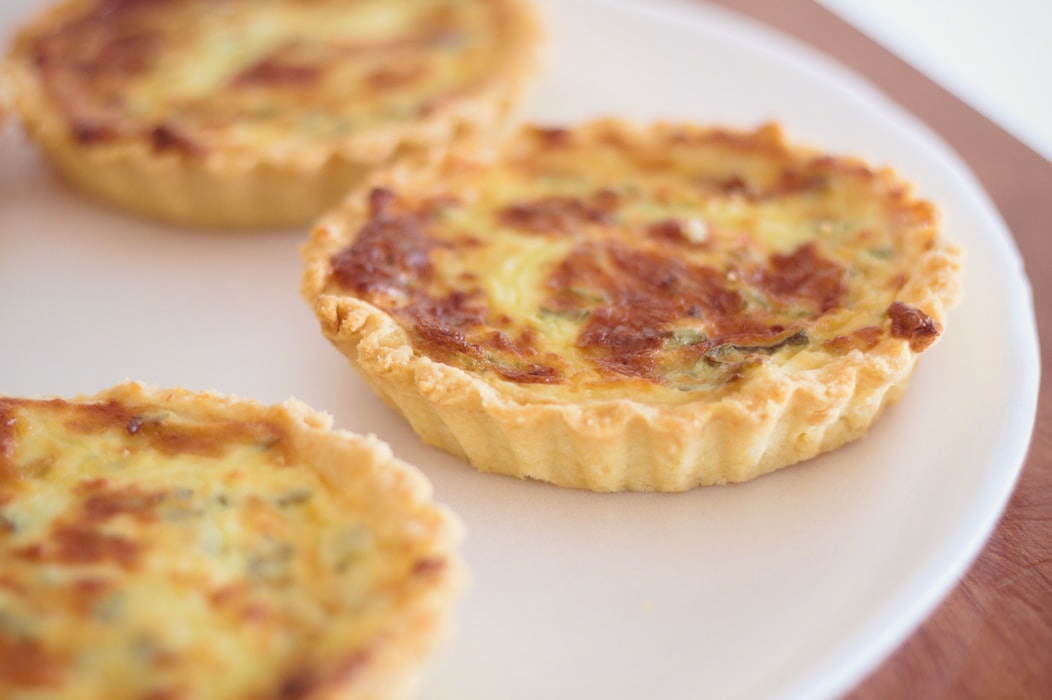 Ingredients for 4 people
Shortcrust pastry, one 250 g roll
White potatoes, 400 g
Courgettes, 300 g
Eggs, 1
Cooking cream, 3 tablespoons
Grated cheese, 100 g
Extra virgin olive oil, 3 tablespoons
Salt, a pinch
Nutmeg, to taste

Preparation
Stretch out a roll of shortcrust pastry and, using biscuit cutters (alternatively you can use a cup), cut out small discs to place and shape into tartlet moulds.
Now start preparing the filling. Thoroughly wash the potatoes, peel them, and then boil them in plenty of salted water for 15 minutes. Drain them and mash them with a potato masher until you get a soft mixture. Chop the onion and fry it in a drizzle of extra virgin olive oil for a couple of minutes. When it starts to turn golden brown, mix in the courgettes that you've grated with a large-holed grater. Cook over a low heat for about 10 minutes.
When the courgettes have cooled down, mix in the mashed potatoes. Add the cooking cream, the grated cheese and the egg, mix the ingredients thoroughly and then season with nutmeg and a pinch of salt.
Pour the mixture into little moulds lined with shortcrust pastry, even out the surface using a tablespoon and bake in a preheated oven at 200°C for 20 minutes. Take them out of the oven, leave them to cool and then serve the mini quiches.