A traditional recipe from Campania, gnocchi alla sorrentina fuses together all the authenticity and simplicity of Mediterranean flavours. But that is not all. Thanks to our Melrose variety potatoes, which are particularly rich in starch and have a low water content, you will be able to use less flour, for super-soft gnocchi.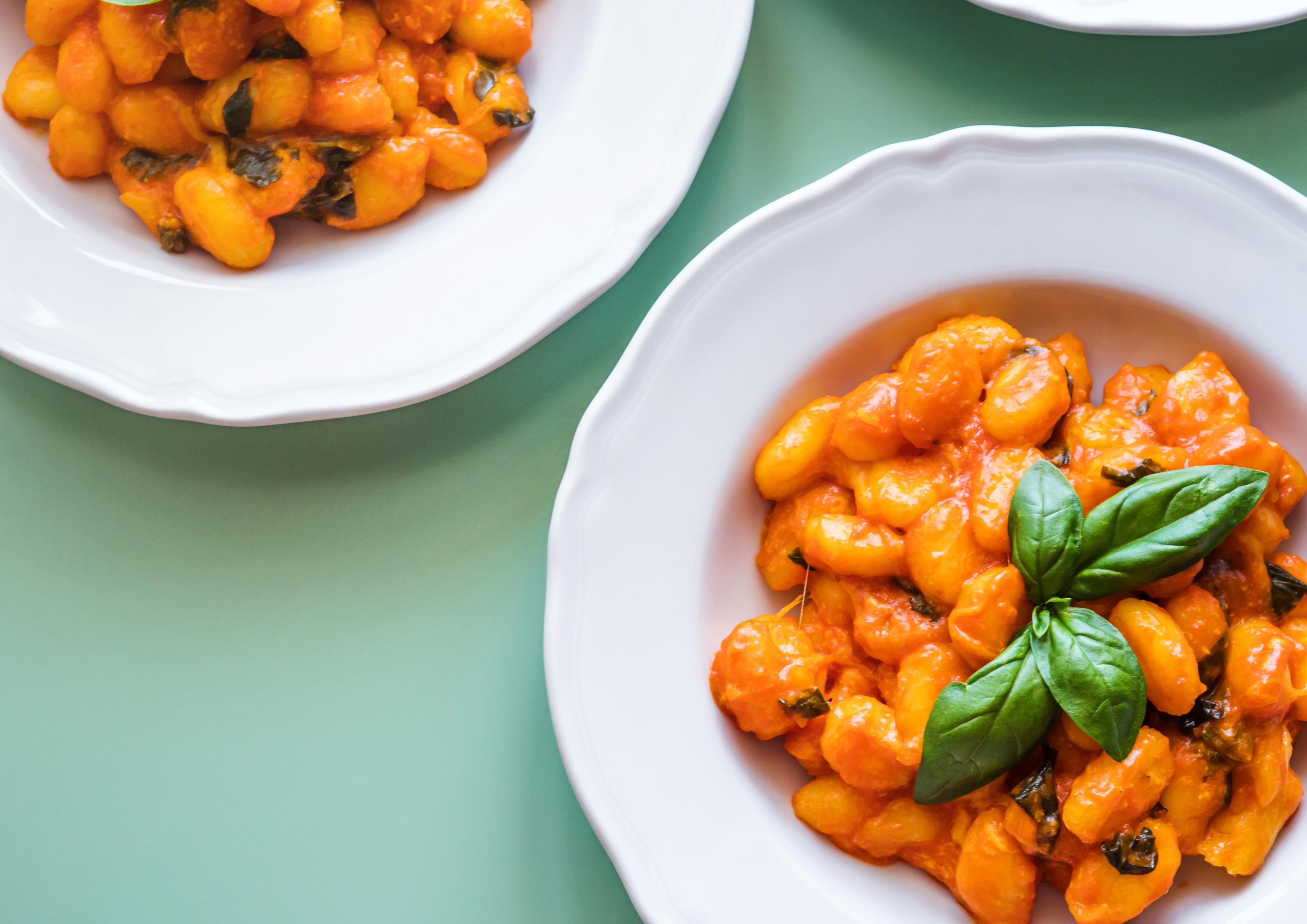 Ingredients for 4 people
Melrose potatoes, 1kg
Ultra-fine "00" flour, 300g
Eggs, 1
Tomato passata, 600g
Mozzarella, 250g
Grated parmesan, 70g
Basil, 6 leaves
Garlic, 1 clove
Semolina, as required
Extra virgin olive oil, as required
Table salt, to taste
Preparation
Wash the potatoes, peel them and boil them in plenty of salted water for about 30-40 minutes (the time might vary depending on their size). Pour oil as required into a pan and add a whole clove of garlic without the skin. As soon as the garlic starts to sizzle, pour in the tomato passata. Add salt to taste, season with a few leaves of basil and leave it to cook over a medium-low heat for about 30 minutes. Sieve the flour onto a pastry board, shape it into a classic well and mash the warm potatoes into the centre using a potato masher. Add an egg and salt to the mixture and then knead it. Just make the dough compact and smooth: it must be soft but not sticky. Cover with a clean, dry cloth.
Cut off a portion of the dough and roll it into a long, thin shape about 2-3 cm thick. To stop them from sticking to each other, add a little semolina and then make gnocchi from each strand using a dough scraper. To get the classic lines, roll them over a gnocchi board or over fork prongs and then put them onto a tray covered with a cloth sprinkled with semolina. Cook them in salted water for about 5 minutes and, once cooked, drain them and add the sauce without the garlic. Meanwhile, pour the remaining sauce into an ovenproof dish with a drizzle of oil. Add a first layer of gnocchi on top and season with diced mozzarella and a sprinkling of parmesan. Then proceed with another layer of gnocchi and the remaining mozzarella and parmesan. Bake in a preheated conventional oven at 250°C on the grill setting for 5 minutes. When they start to go crispy on top, take them out of the oven and serve them while they are still hot and stringy.
Image: Canva