A traditional recipe for New Year's Eve dinner, lentil, carrot and potato soup is the perfect first course for a cold winter evening. Here it is made with our Constance potatoes, with their compact flesh and creamy texture.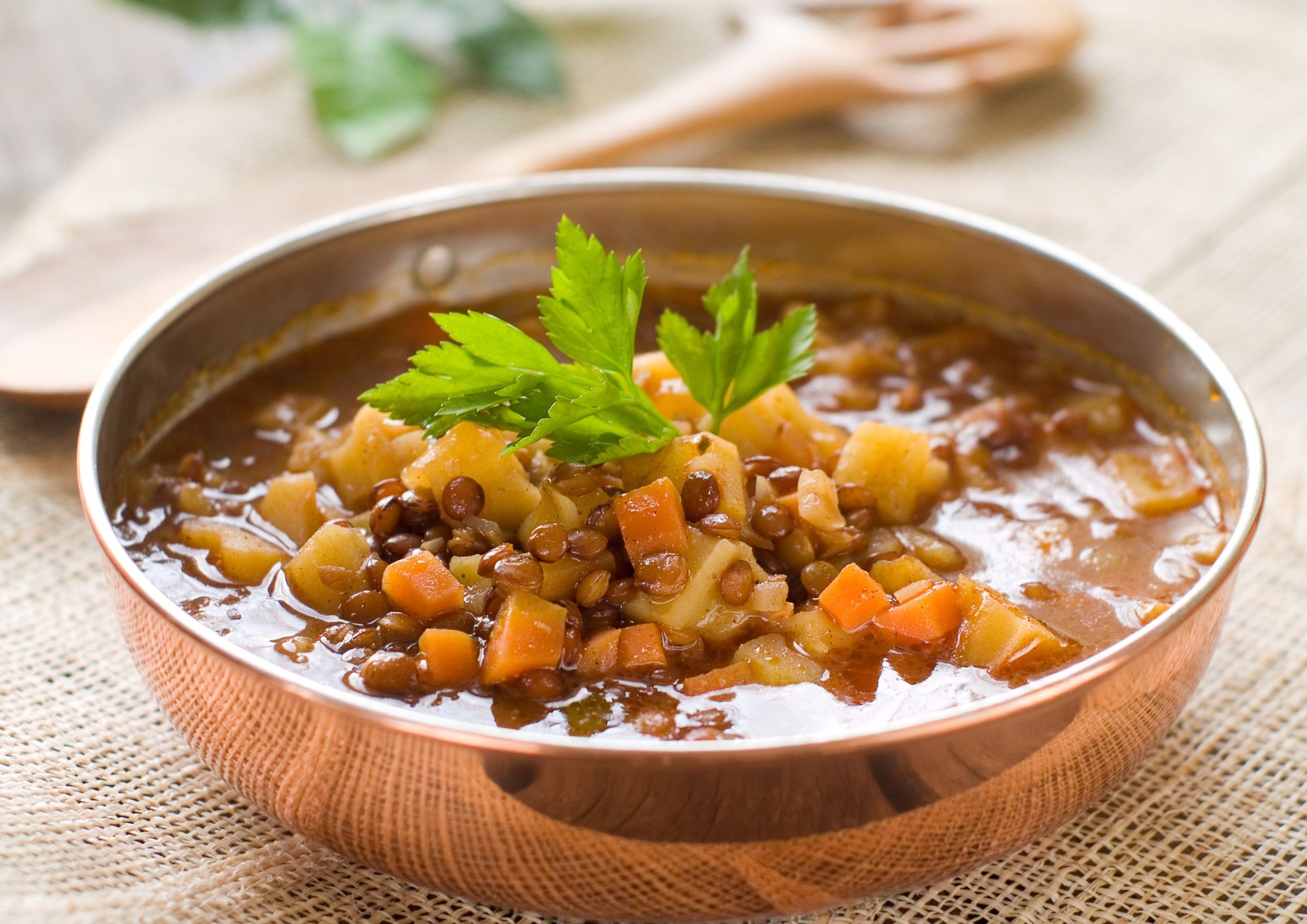 Ingredients for 4 people
Lentils, 250g
Constance potatoes, 600g
Small onion, 1
Celery, 1 stick
Cloves, 3
Tomato paste, 1 tablespoon
Extra virgin olive oil, as required
Salt, to taste
Rosemary, to taste
Parsley, to taste
Preparation
Wash the potatoes thoroughly and dice them after you have peeled them. After cleaning them, cut the onion, carrots and celery into small pieces as well. At this point, transfer the vegetables into a saucepan and add a drizzle of oil. After rinsing and draining them well, add the lentils too. Cover all the ingredients with plenty of hot water. Put the rosemary leaves and cloves into a tea infuser and then add it into the saucepan. Add a tablespoon of tomato paste and salt to taste. After mixing everything together, leave it to cook for 30-40 minutes. If necessary, add some more hot water during cooking. Once cooked, remove the infuser and leave the soup to rest for about 10 minutes, then bring it to the table, decorate with a few parsley leaves and serve.
Image: Canva