Rich in mineral salts and fibre, avocado is one of the world's most loved foods.
If the summer's making you feel sluggish but your appetite's still raring to go, this fruit is great for making a nutritious meal that can be prepared in no time at all. Here we'll be combining it with potatoes and basil to make this fresh summer salad.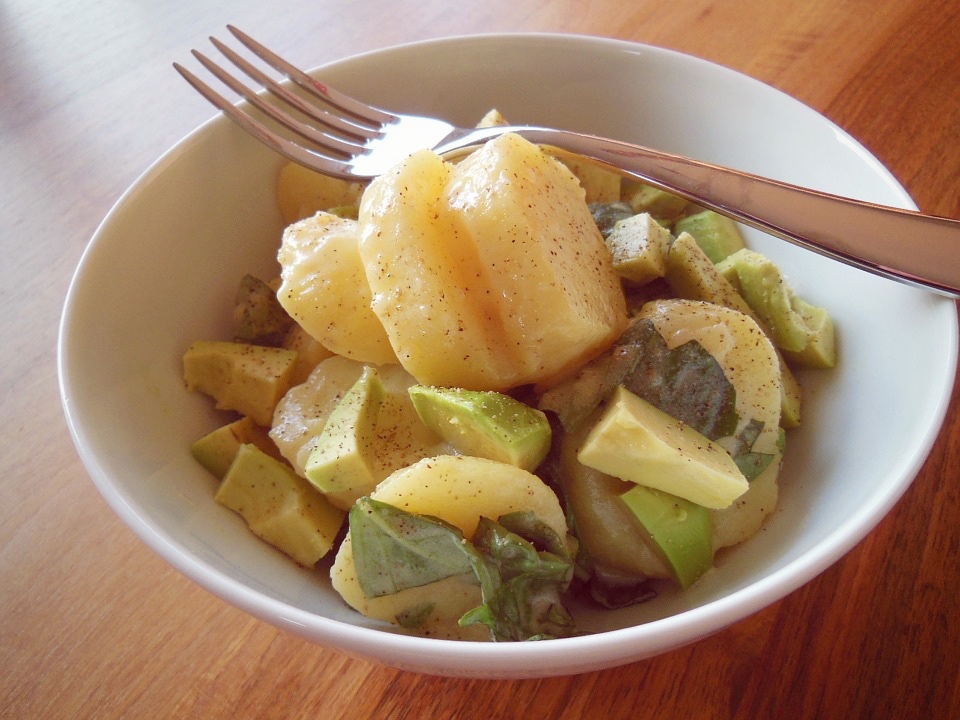 Ingredients for 4 people
Avocados, 2
Basil, 50 g
Potatoes, 600 g
Salt and pepper, as needed
Extra-virgin olive oil, as needed
Preparation
Carefully wash the potatoes and boil them in plenty of sufficiently salted water for 20-25 minutes. Drain them, peel them, and then cut them into thick slices. When making salads, it is better to keep their skin on when boiling them to prevent them from losing their consistency during cooking.
Wash the avocado, peel it, and then remove its stone from the middle. Dice it and mix together with the boiled potatoes. Add the basil leaves and season with the extra-virgin olive oil, a pinch of salt, and a sprinkling of pepper. If you want, add some walnuts and a few tomatoes.
Place in the fridge to cool for a few hours and then serve.