Smoked salmon meets the crunchiness and acidic notes of green apple in a surprising combination. Hoya is the baked potato by Serramare Garden made with our incredibly soft, evenly shaped Colomba variety potatoes.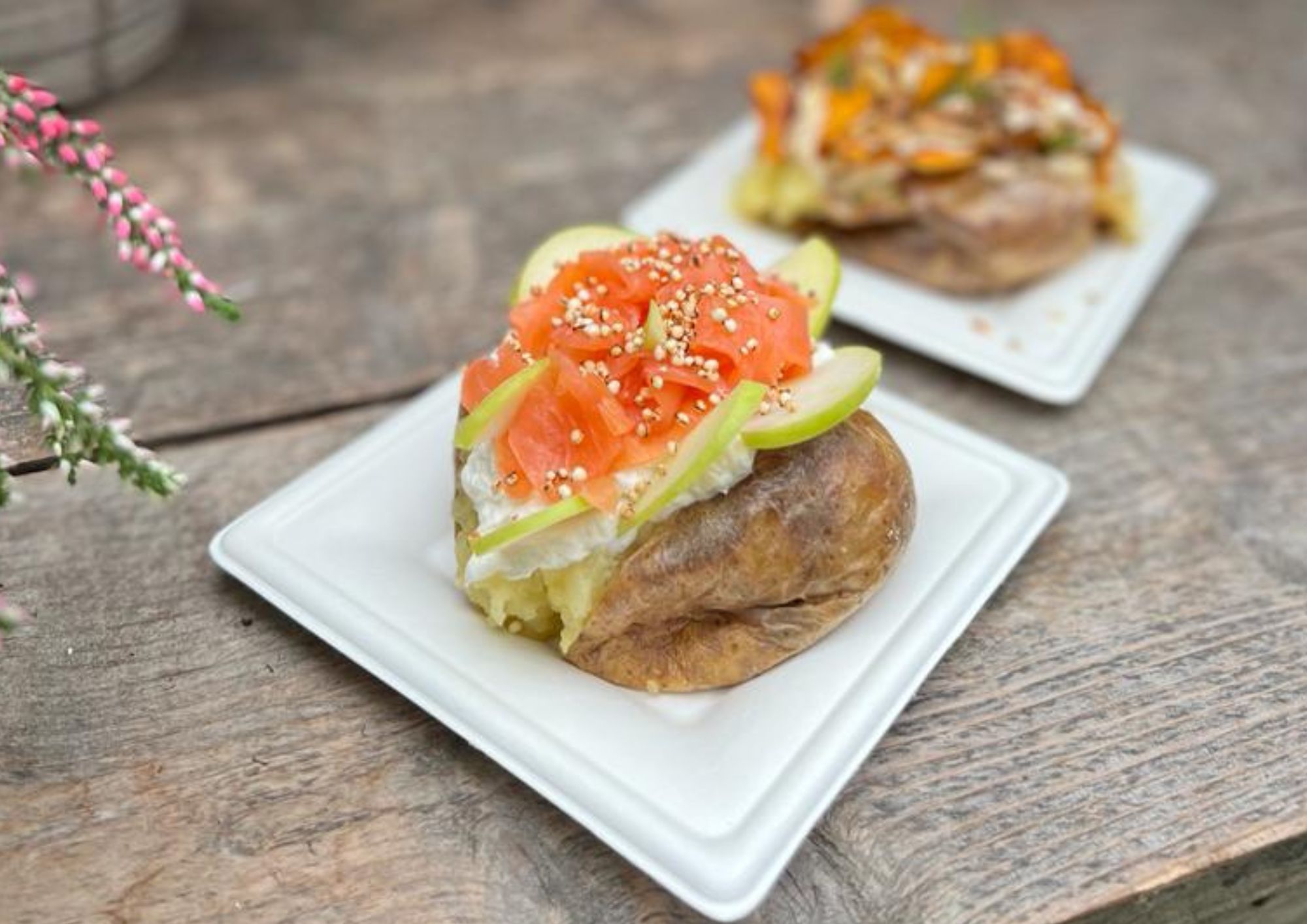 Ingredients for 1 baked potato
Colomba potatoes, 1
Smoked salmon, 2/3 slices
Ricotta, 1 tablespoon
Goat's cheese, 1 tablespoon
Green apple, 1/4
Lime juice, to taste
Puffed quinoa, to taste
Extra virgin olive oil, to taste
Salt, to taste
Black pepper, to taste

Preparation
Combine the ricotta with the goat's cheese and then mix with a whisk until you get a creamy mousse. Next, finely cut the green apple and marinate it with lime juice. Sauté the puffed quinoa in a pan with extra virgin olive oil as required to make it crunchy. Thoroughly wash the potatoes and cook them in a preheated oven for about 50mins at 200 degrees. Once cooked, cut them in half lengthwise and season with salt and extra virgin olive oil to taste. Using a piping bag, add the goat's cheese mousse inside the potatoes and then 2/3 thin slices of smoked salmon, the puffed quinoa and a sprinkling of black pepper.
Image: Serramare Garden