This is made with few ingredients and packed with flavour for the perfect dish to start the autumn season. Our Colomba-variety potatoes with their yellow flesh and squash are combined here in a delicious gratin perfect for creating incredibly varied menus. Here's how to make it.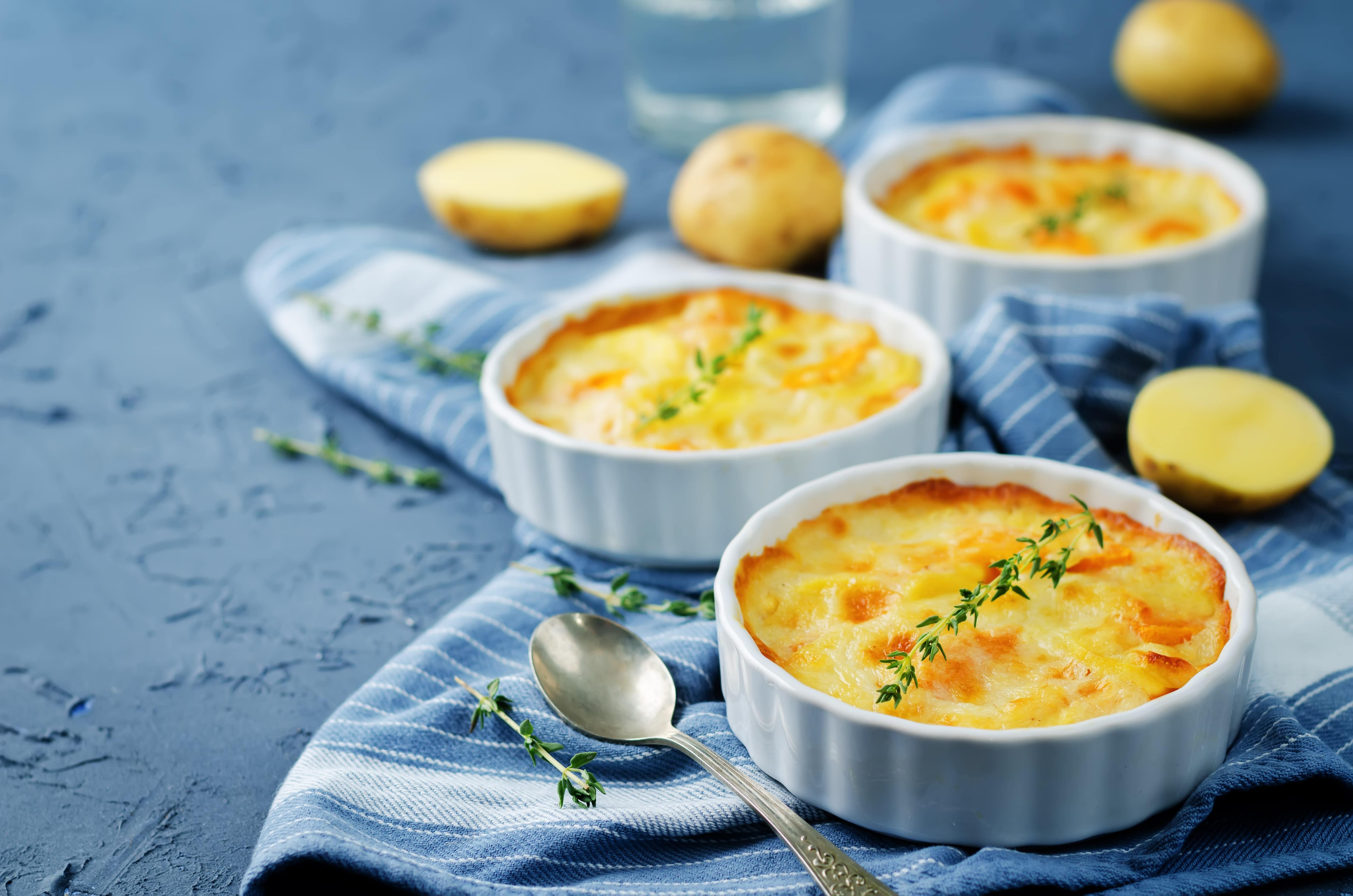 Ingredients for 6 people
Colomba-variety potatoes, 500 g
Squash, 500 g
Eggs, 2
White onion, 2
Whole milk, 50 ml
Butter, one knob
Parmigiano Reggiano, 70 g
Extra virgin olive oil, to taste
Salt, to taste
Black pepper, to taste
Thyme, to taste
Preparation
Start by preparing the potatoes and squash. Wash and peel the potatoes, then wash, peel and remove the seeds and fibre from the squash. Cut all of them into cubes about 2 cm thick. Heat up the knob of butter in a pan and add the finely chopped onions. Once you have sweated them, add the diced squash and potatoes, then season with salt and pepper to taste. Leave them to cook for about 10 minutes, stirring frequently. In the meantime, beat the eggs with the milk. When the squash and potatoes are cooked, divide them into six small ovenproof dishes greased with extra virgin olive oil. Pour the egg and milk mixture into each one and sprinkle with Parmigiano Reggiano. Bake in an oven at 200°C for about half an hour. Once ready, finish with a sprig of thyme, then leave them to cool down for a few minutes and serve them straight in the ovenproof dishes.
Image by Nataliya Arzamasova from Shutterstock