Of all the unmistakable flavours of fall, pumpkin is certainly one of the most well-loved.
Let's find out together how to use it to prepare potato gnocchi with cream of pumpkin and guanciale (Italian cured pork jowl), that will make you smack your lips.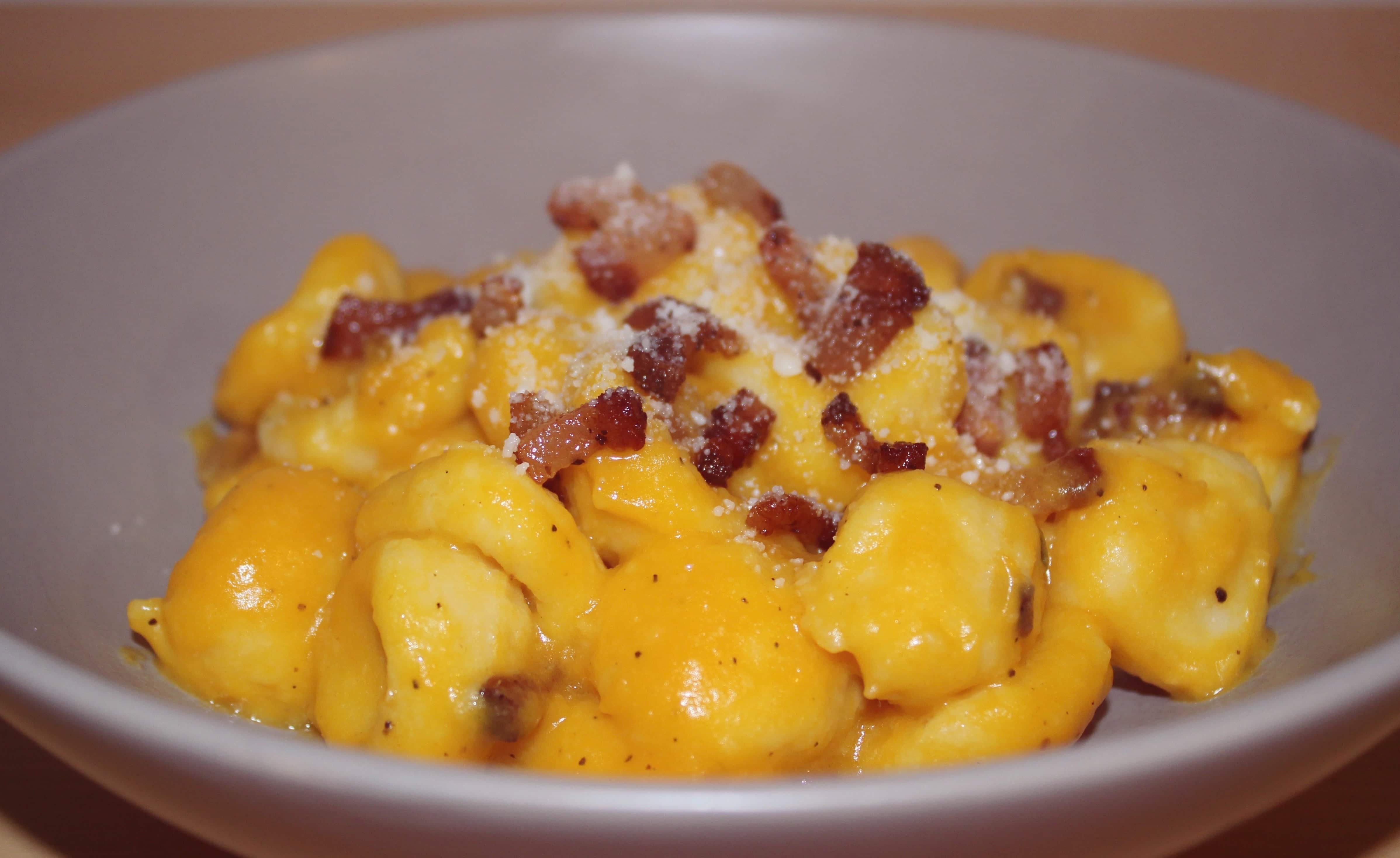 Ingredients for 4 people
Potato gnocchi, 360 g
Fresh pumpkin, 600 g
Guanciale, 100 g
Grated aged cheese, 30 g
Thyme, to taste
Leek, to taste
Salt, to taste
Extra virgin olive oil, to taste
Preparation
Wash the pumpkin, cut it into cubes and boil it in a small amount of water (just enough to completely cover it). Coarsely cut the leek and add it to the pumpkin. Cook on a low flame for about 15 minutes, mixing now and then. When the pumpkin gets soft, turn off the flame and let it cool completely. Add a pinch of salt and a dusting of thyme, mix well and add the grated aged cheese (for example, Pecorino Romano or Parmigiano Reggiano). Blend with an electric blender and let it sit in a cool place for at least half an hour.
Separately, fry the guanciale cut into cubes in a small amount of extra virgin olive oil. Let it turn golden and pour most of it into the cream of pumpkin previously prepared.
Cook the potato gnocchi in slightly salted water (the guanciale is very savoury), drain and pour them into the cream of pumpkin and guanciale. Sauté on a high flame for about a minute. Serve and garnish with the remaining guanciale.
Dinner is ready!