Did you know that, as well as being used as a topping, potatoes can also be added to the dough to make a soft, delicious pizza?
Let's discover how to make pizza with potato dough in this take on a four-cheese pizza.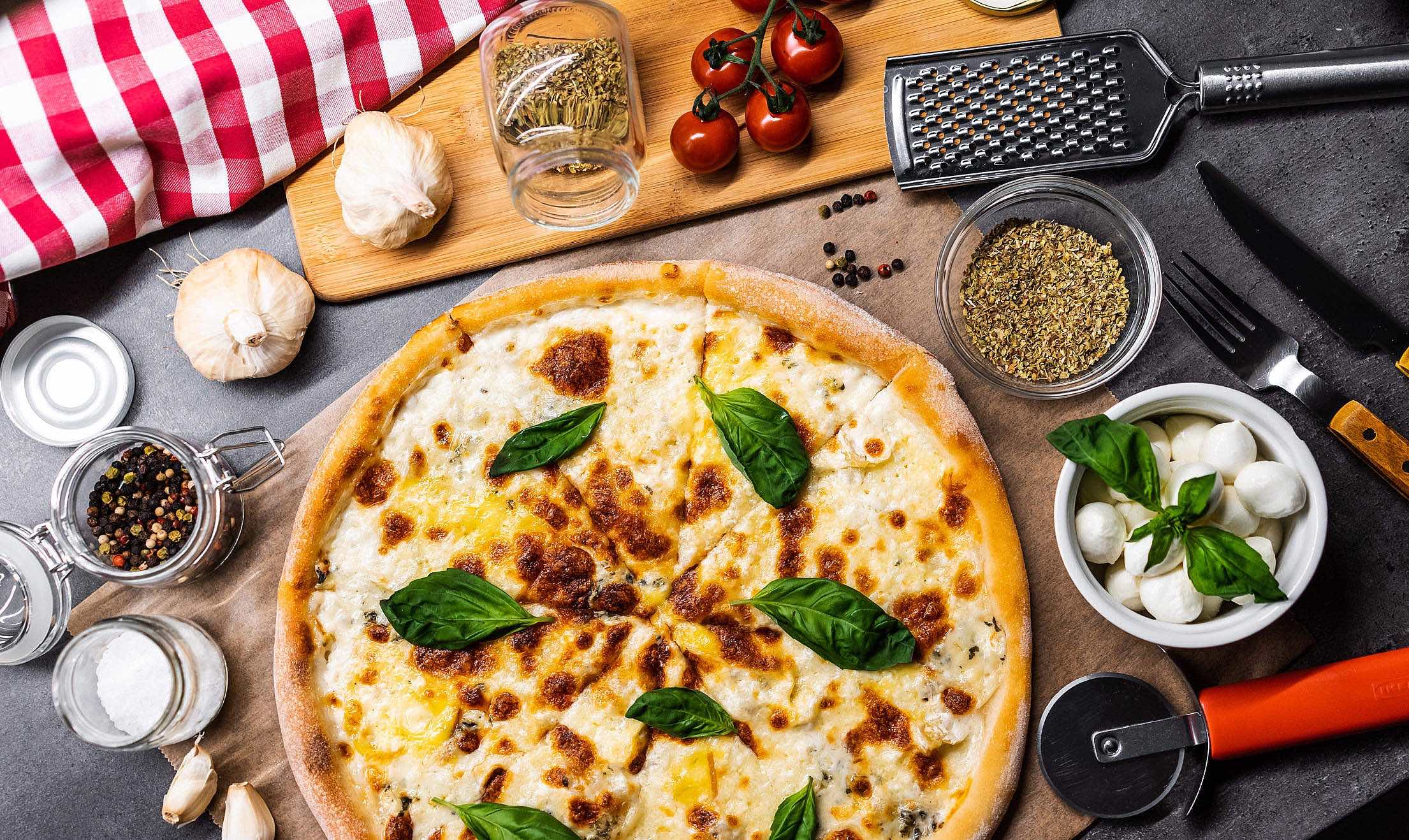 Ingredients for 4 pizzas
Durum wheat semolina flour, 200 g
Fine flour (type "0"), 300 g
White potatoes, 300 g
Salt, ½ teaspoon
Mozzarella, 100 g
Gorgonzola, 100 g
Parmesan, 100 g
Fontina cheese, 100 g
Brewer's yeast, 20 g
Mineral water, as required
Extra virgin olive oil, to taste

Preparation
Dice the potatoes and boil them in plenty of salted water for 10-15 minutes. Drain them and mash them with a potato masher. Leave the mashed potatoes to cool down.
Make a well with the flour on a pastry board. Dissolve the brewer's yeast in a glass of warm water and pour it a little at a time into the flour while kneading. Add two tablespoons of extra virgin olive oil and half a teaspoon of salt. Knead until you get a compact ball of dough and then mix in the mashed potatoes. Keep working the dough vigorously, adding water and flour when necessary to keep it soft and stretchy. Leave it to rest for 30 minutes in a floured container covered with a cloth and then knead it a second time. Leave it to rise again for 6 hours in a warm spot. Cut the mozzarella, gorgonzola and parmesan into little pieces.
When the dough has doubled in volume, stretch it out on well-oiled baking trays and top it with the cheeses. Bake in a preheated oven at 220°C for 20 minutes. Take out of the oven and, if you like, decorate with a few basil leaves.