This is a meal on its own, perfect for lunch or dinner, and incredibly easy to make. This dish is an original alternative to the more common potato pies. It's delicious either served straight out of the oven or at room temperature.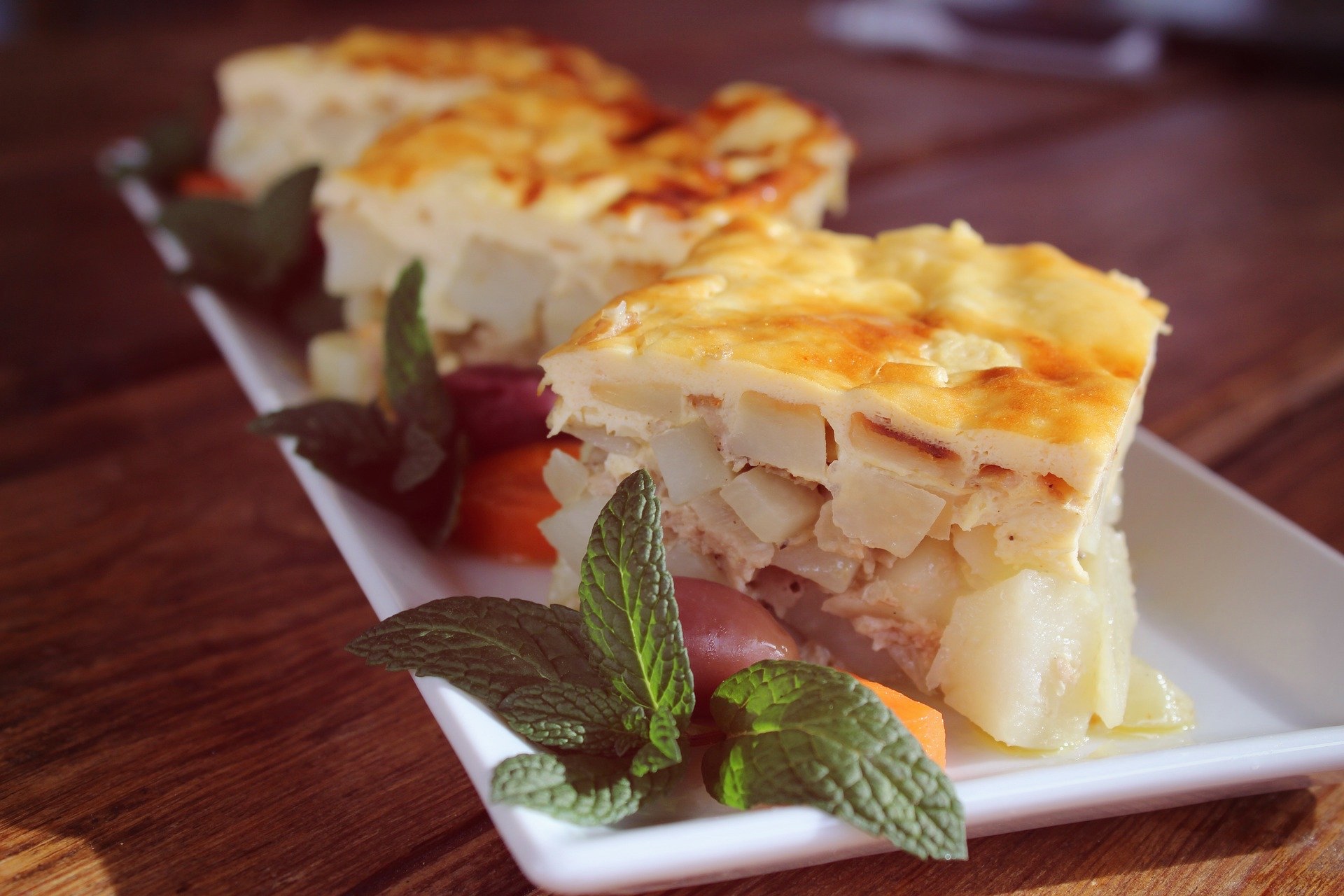 Ingredients for 4 people
Yellow potatoes, 500 g
Tuna in oil, 150 g
Grated cheese, 30 g
Eggs, 2
Salt, ½ teaspoon
Pepper and nutmeg, to taste
Breadcrumbs, two tablespoons
Extra virgin olive oil, two tablespoons

Preparation
Wash the potatoes thoroughly, then peel them and dice them. Boil them in salted water for 5 minutes and, when they're soft, drain them and leave them to cool down. Put the drained tuna and eggs in a fairly large bowl and mix thoroughly. Add the diced potatoes to the mixture and then the grated cheese, pepper, nutmeg and salt. If you like, you can also add a few pitted olives cut into thin strips.
Put the mixture in a well-oiled square or rectangular ovenproof dish. Bake in a preheated conventional oven at 180°C for 35 minutes. When the surface turns golden brown, take them out of the oven and serve.