This is a versatile and easy to prepare dish. Let's find out how!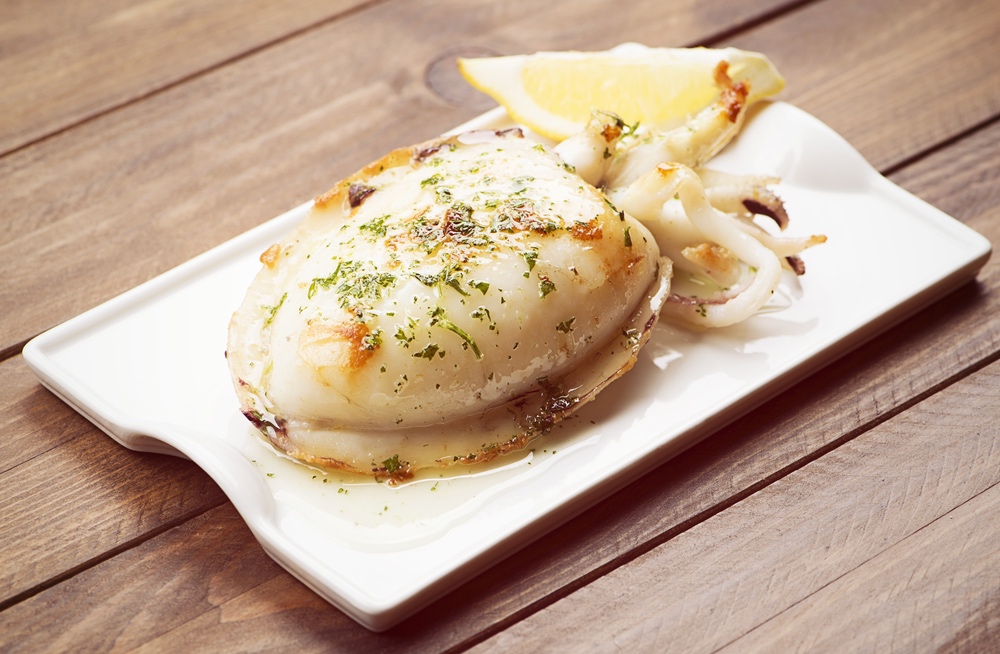 Ingredients for 4 people
Cuttlefish, 8
Potatoes, 400 g
Grated Grana cheese, 100 g
Garlic, 1 clove
Parsley, 3 sprigs
Extra virgin olive oil, to taste
Salt and black pepper, to taste

Preparation
Wash the potatoes, peel them and then boil them in plenty of salted water for 20 minutes. Drain them, leave them to cool, and then mash them with a potato masher.
Now prepare the cuttlefish: clean, wash and dry well. Remove and finely chop the longest tentacles. Brown them with garlic in extra virgin olive oil for 5 minutes on a high flame. Turn off the hob and leave to cool. Add the tentacles to the mashed potatoes along with minced parsley, salt and pepper. Mix the ingredients well and add a couple of spoons of grated Grana cheese.
Use the mixture to fill the cuttlefish. Be careful not to overfill them so that the filling will not leak out during cooking in the oven. Use toothpicks to close the edges of the cuttlefish.
Put the cuttlefish on an oiled baking tray and add a sprinkling of grated Grana cheese. Bake in a preheated conventional oven at 220° for 20 minutes.
Remove from the oven and serve. Buon appetito!