An original dish which is also simple to make, prepared with autumn products. In this recipe, the delicate flavour of the sweet potatoes and the pumpkin blends with the pleasant sharp notes of the orange peel.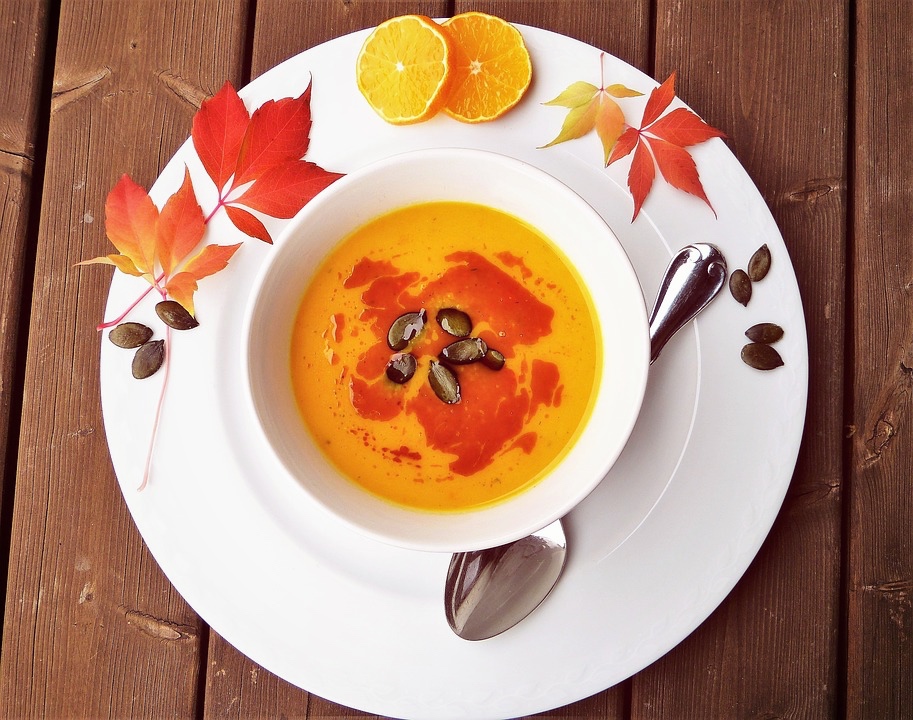 Ingredients
Pumpkin, 400 g
Sweet potatoes, 300 g
Oranges, 1
Leek, 1
Vegetable stock, 600 ml
Extra virgin olive oil, 4 tablespoons
Salt, to taste
Pepper, to taste
Pumpkin seeds, to taste
Preparation
Clean the leek and cut into rounds. Wash, peel and dice the sweet potatoes; do the same with the pumpkin. In a large casserole dish, lightly fry the leek in extra virgin olive oil over a low heat. Add the pumpkin and the potatoes and brown for a couple of minutes with the leek. Keeping the heat on low, every now and again pour in some hot vegetable stock, making sure that the stock completely covers the vegetables. After about 20 minutes, the diced pumpkin and potatoes will be very soft. Adjust for salt and pepper and blend using a hand-held blender. Carefully wash the orange, grate the rind using a fine grater and add to the soup. Decorate with a few pumpkin seeds and serve.