As temperatures drop, we want to start eating hot dishes again. Once again, potatoes are the star ingredient in many delicious creamy and puréed soups.
. In this recipe, we have combined them with mushrooms to make a comfort food with a typically autumnal flavour.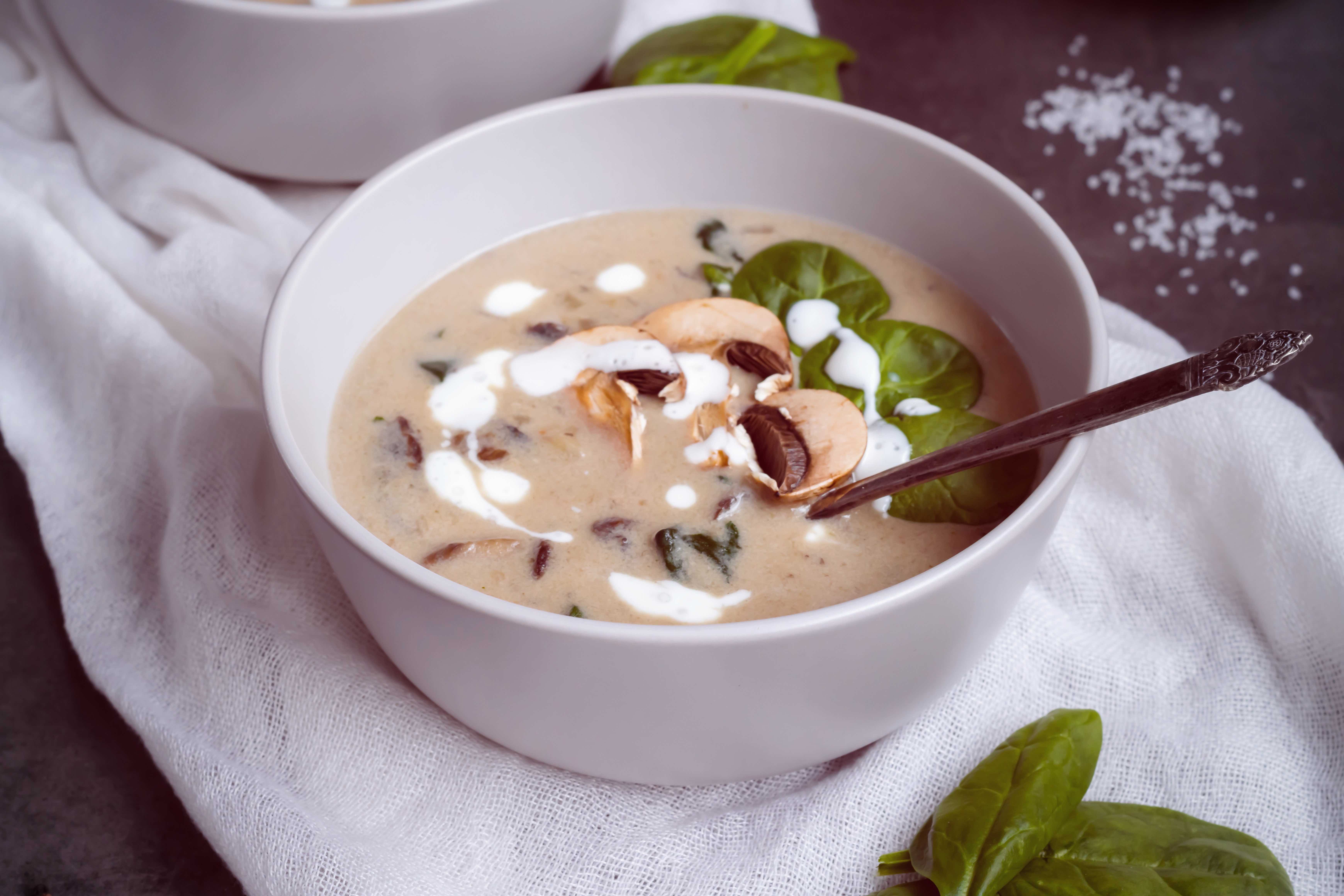 Ingredients for 4 people
White potatoes, 600 g
Mushrooms, 250 g
Milk, 500 ml
Vegetable stock, 200 ml
Extra virgin olive oil, 3 tablespoons
Garlic, 1 clove
Spring onion, 1
Salt, to taste

Preparation
Use a cloth to clean the mushrooms, removing any excess soil, and then quickly run them under some water. Carefully dry them, slice them and then cook them separately for 10 minutes with a clove of garlic and a tablespoon of oil. Once they are cooked, remove the garlic and put two tablespoons of mushrooms to one side.
Clean the spring onion, cut it finely and lightly fry it in a non-stick pan with two tablespoons of extra virgin olive oil. Wash the potatoes, peel them, dice them and mix them with the spring onion. Cook them over a low heat for 5 minutes, then pour in the milk and season with salt. Cover with a lid and leave them to cook until the potatoes are soft. Add the mushrooms and use a hand-held blender to make a creamy mixture, then pour in the vegetable stock and put it back in the pan for about ten minutes. Plate up and garnish with the mushrooms you put to one side.
Image by Anna Pyshniuk from Pexels