Perfect either for a mouth-watering starter or as a side dish, courgettes stuffed with potatoes and pancetta are a quick, delicious recipe made with Levante variety èVita Residue-Free potatoes. They are incredibly soft and free from any pesticide residues.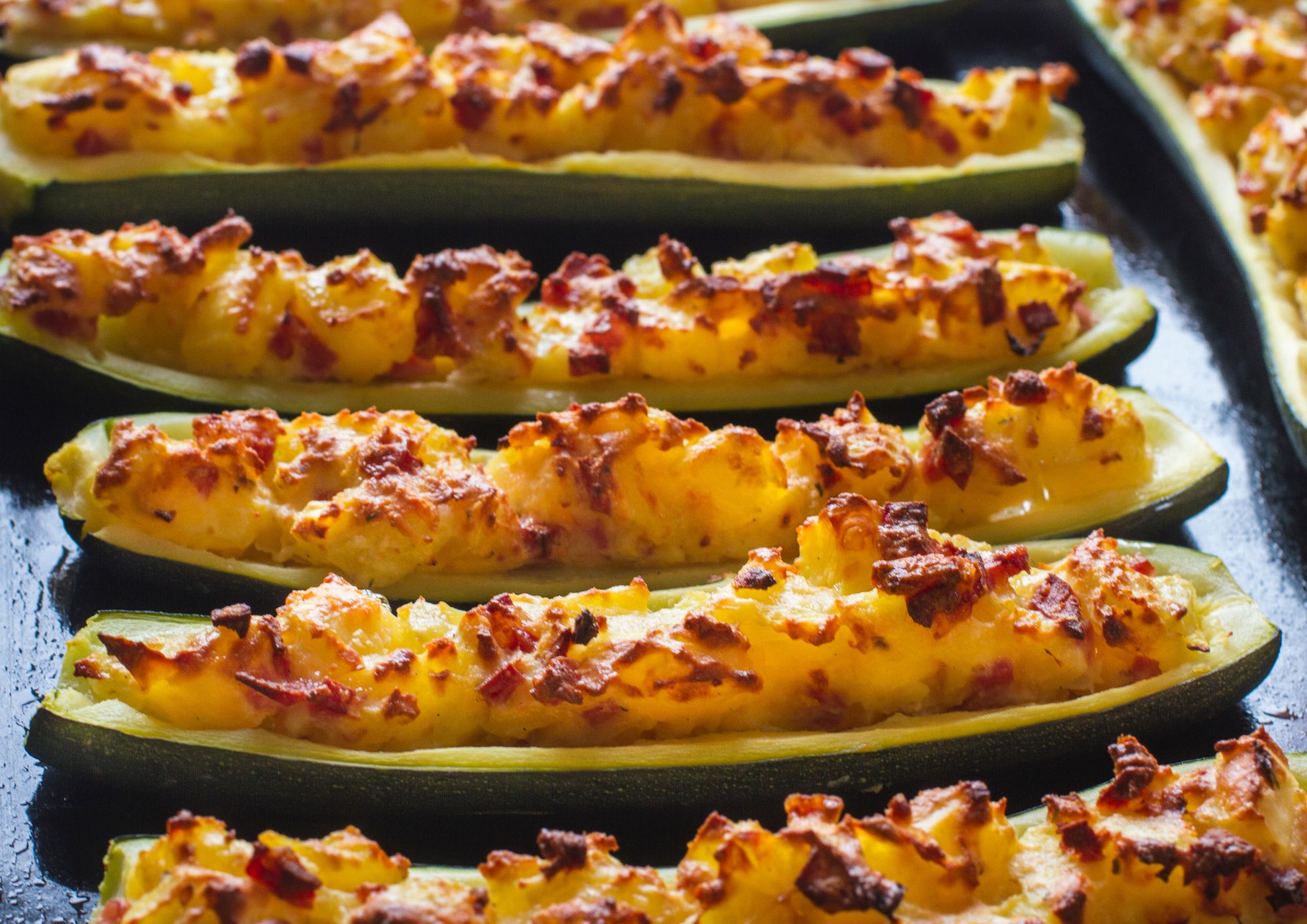 Ingredients for 4 people
Courgettes, 4
Levante variety potatoes, 500g
Sweet pancetta, 80g
Grated parmesan, 50g
Nutmeg, to taste
Salt, to taste
Pepper, to taste
Preparation
First of all, wash the potatoes well and put them in a saucepan of cold water. Bring the water to the boil and cook the potatoes for about 30 minutes. Once you have drained the potatoes, peel them and cut them into small pieces. Put them in a bowl together with the sweet pancetta, salt, pepper, nutmeg and grated parmesan and then mix well. In the meantime, wash the courgettes and blanch them whole until they are slightly soft, then cut them in half lengthwise and hollow out the flesh with a teaspoon, leaving a fairly thick edge. Fill the bottom of the courgettes with plenty of stuffing and add an extra sprinkling of parmesan. Next, put the courgettes on a lightly greased baking tray and leave them to cook for about 20 minutes at 180°C in a preheated fan oven. Once they have reached the desired golden-brown colour, take them out of the oven and serve warm.
Image: Canva