Delicious savoury cakes that are super soft thanks to the potatoes. Give our muffins a try, one after the other!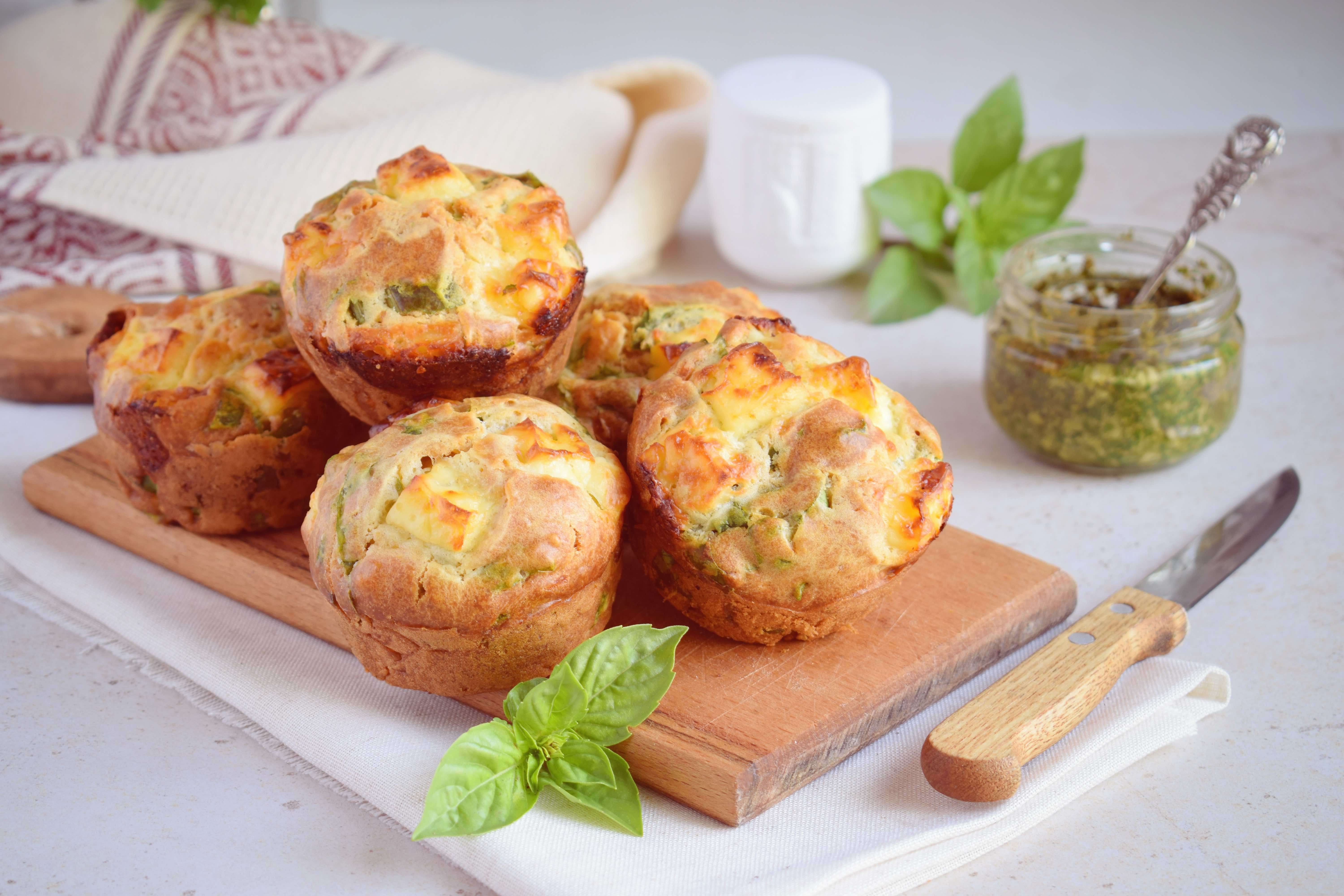 Ingredients for 8 muffins
00-grade flour, 500 g
Potatoes, 400 g
Courgettes, 400 g
Eggs, 3
Grated cheese, 50 g
Milk, 50 ml
Instant yeast for savoury dishes, 8 g
Nutmeg, as needed
Salt, as needed

Preparation
Wash the potatoes, peel them, and then boil them for 25-30 minutes in salted water. Drain them and then mash half of them with a potato masher. Put it in a saucepan and leave it to cool down.
Wash the courgettes, cut them into fine slices, and then add a splash of extra-virgin olive oil to a non-stick pan and sauté for about 20 minutes, until they are nicely cooked. Dice the remaining 200 g of potatoes and then brown them for a few minutes together with the courgettes. Add a pinch of salt.
Add the browned potatoes, the courgettes, and the eggs to the mash. Mix the ingredients, adding the cheese and the milk a little at a time. Sieve the flour together with the yeast and then pour it into the mixture. Mix well to ensure that all of the ingredients are evenly distributed.
Butter some muffin moulds and pour the mixture (don't go overboard with the amount, so that the mixture doesn't overflow when cooking). Pre-heat a static oven to 170°C and then bake for 25 minutes. Take your muffins out of the oven, leave them to cool down, and then offer them to your friends.