Soft, delicious and incredibly easy to make. We are talking about potato pan pizzas, the perfect recipe to get the best out of the soft texture of our Constance potatoes.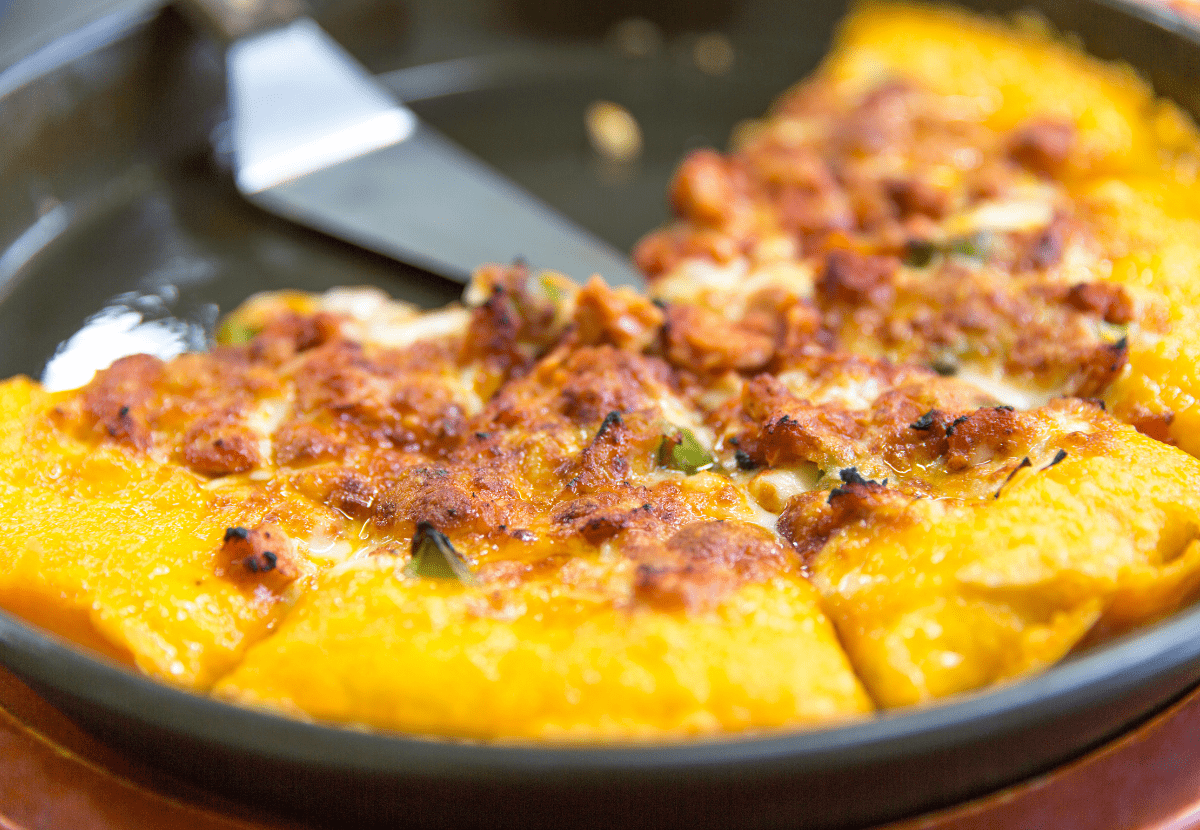 Ingredients for 4 people
Constance variety potatoes, 600g
Ultra-fine "00" flour, 100g
Parmigiano Reggiano, 50g
Eggs, 1
Salt, to taste
Pepper, to taste
Parsley, to taste
Cooked ham, 4 slices
Provola cheese, 4 slices

Preparation
Boil the potatoes for about 30-40 minutes from boiling point. Once cooked, drain them, peel them and cut them into pieces. Mash them with a potato masher, and put the mash in a bowl. Add the flour, parmesan, egg, parsley and salt and pepper to taste. Mix thoroughly until you get a smooth mixture. Grease a pan 24 cm in diameter with extra virgin olive oil and evenly pour in about half the mixture. You will therefore have the first layer of the pizza. Then add the cooked ham and provola cheese and, finally, cover with another layer, using the remaining part of the mixture.
Cook for about 8 minutes on each side over a medium heat, checking how golden brown it is. For an even more delicious result, you can enrich the recipe with an extra dose of ham and provola cheese, spread over our potato pizza.
Image: Canva