Crispy on the outside and soft on the inside, duchess potatoes are a simple side dish but one that makes a big impact. Here they are made with our Colomba variety potatoes, perfect thanks to their super-soft flesh.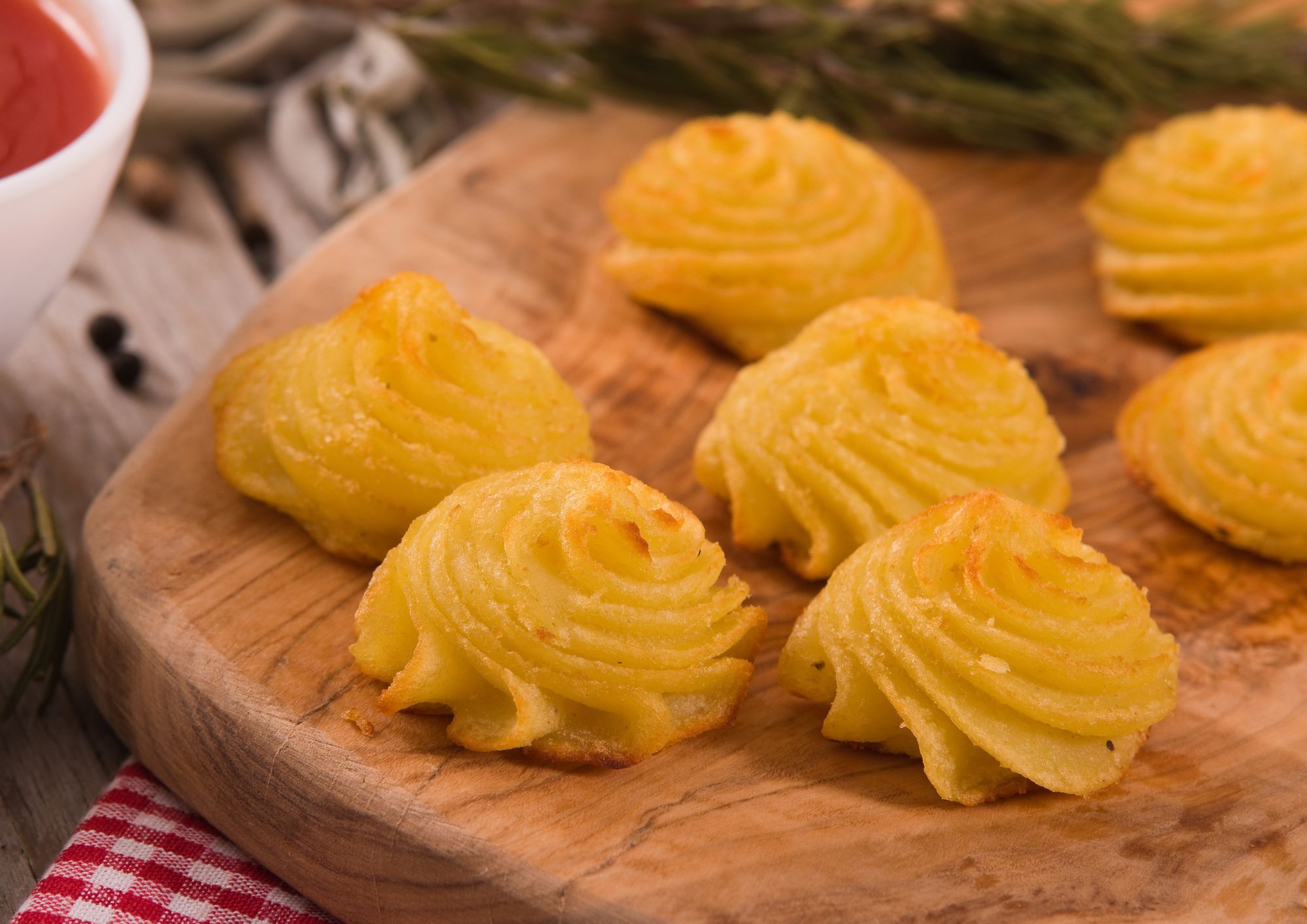 Ingredients for 4 people
Colomba potatoes, 400 g
Butter, 50 g
Egg yolks, 2
Milk, 10 ml
Grated aged cheese, 80 g
Nutmeg, to taste
Salt, to taste
Preparation
Wash the potatoes thoroughly and boil them in plenty of salted water for 20 minutes. Once cooked, drain them and leave them to cool. Mash them with a potato masher or fork, then pour in the lukewarm milk. Mix them thoroughly until you get a smooth mixture. At this point, melt the butter in a bain-marie and pour it a little at a time into the potatoes. Meanwhile, combine the cheese with the egg yolks, adding salt and nutmeg to taste. Combine this mixture with the mashed potatoes and mix them thoroughly to get rid of any lumps. Transfer it into a pastry piping bag – it's best if you use a 15-20 mm star-shaped nozzle – and, on baking paper, create small wisps (with a base roughly of no more than 4 cm). For Christmas-themed duchess potatoes, you can create your wisps in small tree shapes. Bake in a preheated oven at 180°C for 20 minutes. Serve hot.
Image: Canva