A rich, delicious side dish with many different versions, combining all the colours of the Mediterranean, ciambotta is a typical southern Italian stew made even more appetising thanks to our Constance variety potatoes, with their soft, enveloping texture.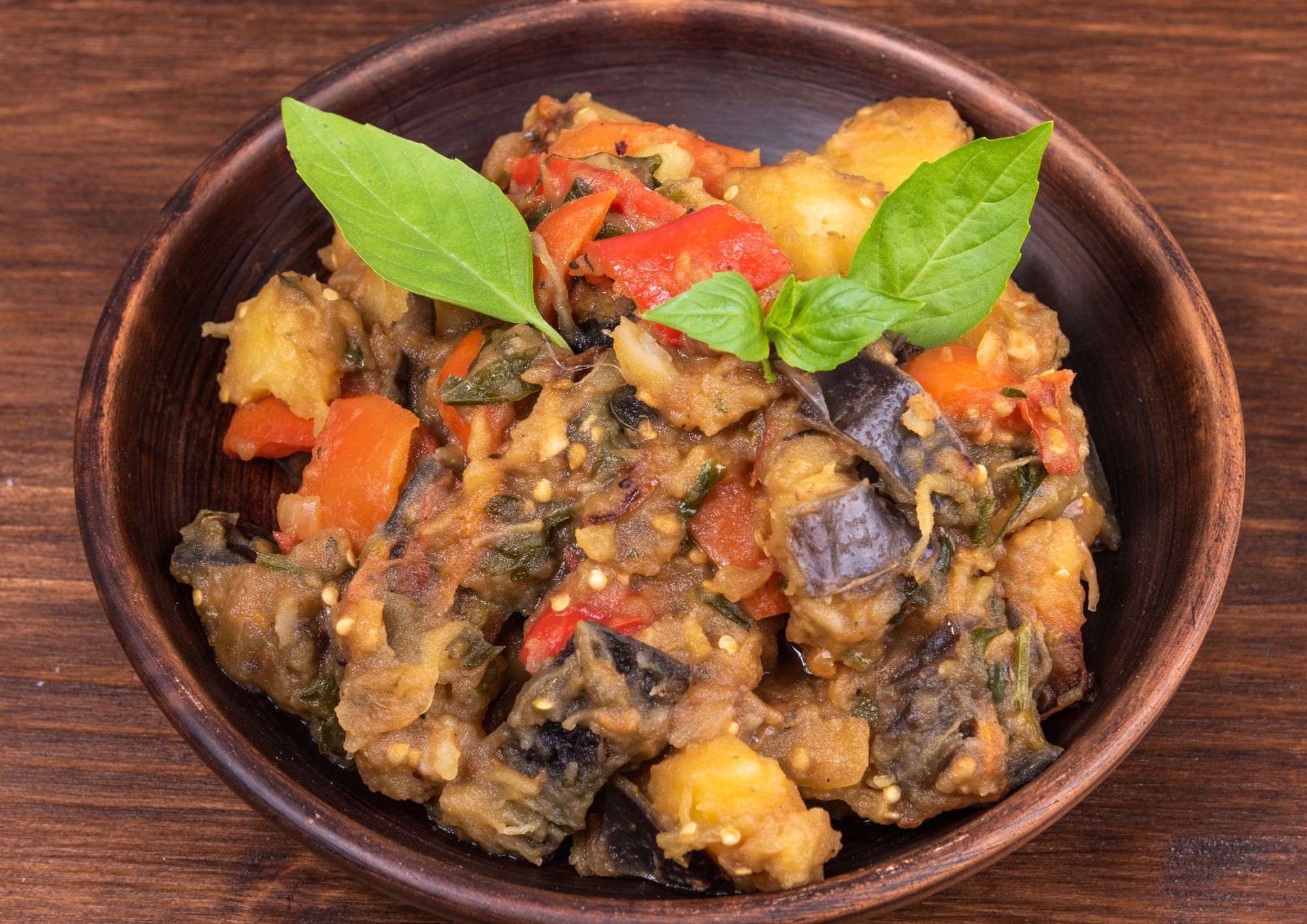 Ingredients for 4 people
Red, green and yellow peppers, 600 g
Courgettes, 570 g
Constance potatoes, 350 g
Aubergines, 235 g
Cherry tomatoes, 250 g
White onions, 140 g
Water, 300 ml
Chopped tomatoes, 210 g
Basil, to taste
Extra virgin olive oil, as required
Table salt, to taste
Black pepper, to taste

Preparation
Thoroughly wash and slice all the vegetables: cut the peppers in half, removing the seeds and inner fibre, and then cut them into large chunks. Peel the potatoes, cut them in half lengthwise and then cut them again into small pieces. Cut the aubergine and courgettes into small pieces as well. Finally, cut the cherry tomatoes in half as well and slice the onion into fairly thin strips. Heat up a drizzle of oil in a large enough saucepan and add the onions. After you have lightly fried them for about 5 minutes, add the rest of the vegetables. Add salt and pepper and mix everything together well, then add the pre-washed and dried basil too. Now pour in the water and chopped tomatoes, cover with the lid and leave it to cook for 30 minutes over a medium heat. We recommend not stirring it, instead simply shake the saucepan from time to time. Once the indicated time is up, remove the lid and keep cooking for another 30 minutes, always keeping it over a medium heat and shaking the saucepan every now and then. Once it has reached the desired consistency, turn off the hob and serve your ciambotta stew hot or just warm, as you prefer!
Image: Canva