Purple potatoes are delicious and, with their intense colour, they give a sophisticated and theatrical flair to our recipes. They can be used in both starters and mains, and also to make original desserts. In this news update, we'll find out together how to make purple potato cheesecake!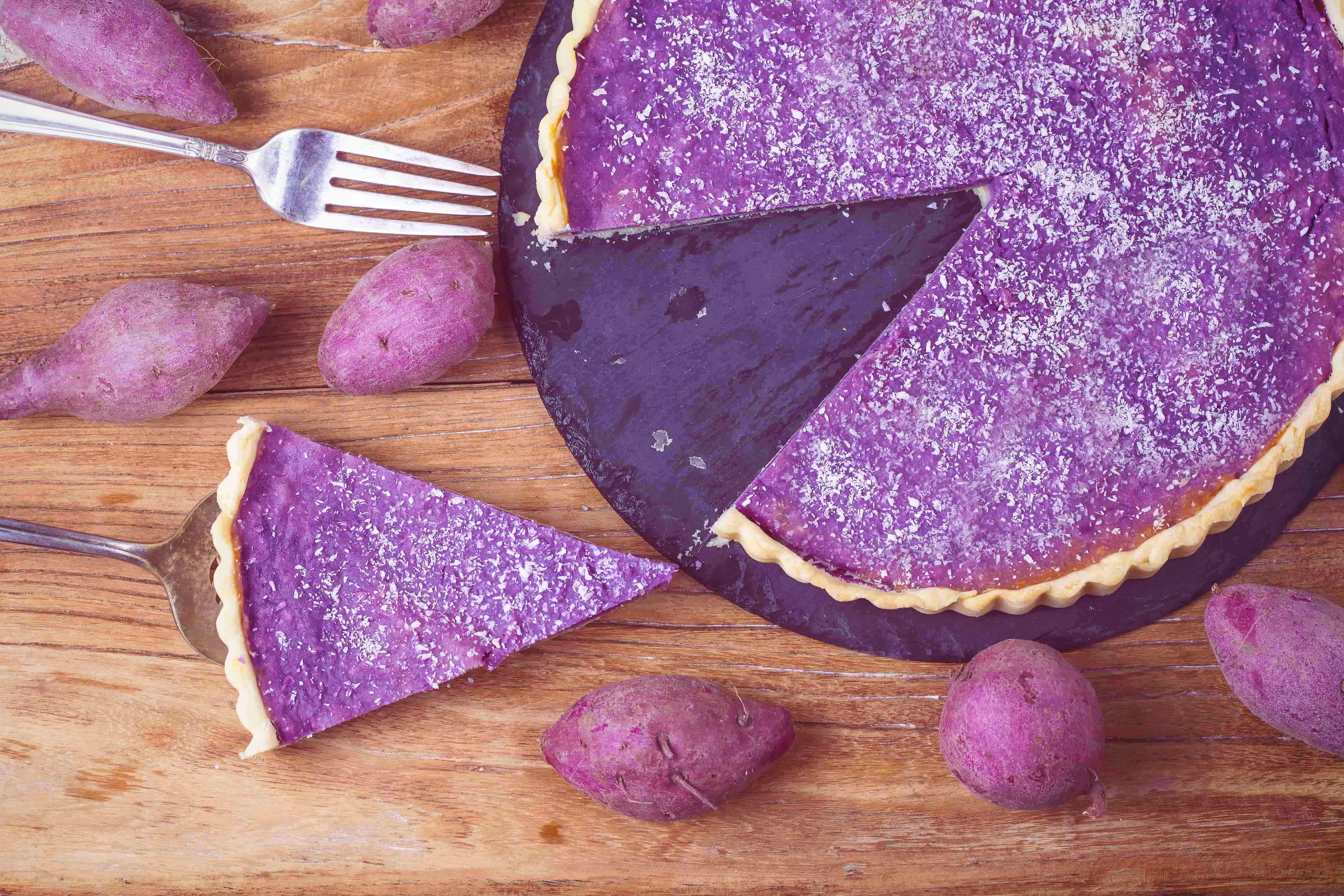 Ingredients for a cake with a diameter of 20 cm
Purple potatoes, 400 g
Soft cheese, 300 g
Sugar, 200 g
Eggs, 2
Crumbled biscuits, 300 g
Butter, 200 g

Preparation
Wash the potatoes, peel them, and then boil them in plenty of lightly salted water for 20 minutes. Drain them, leave them to cool down, and then mash them with a potato masher. Once the mixture has cooled down completely, add the soft cheese little by little whilst vigorously mixing it together. Pour in the sugar and the eggs. Mix the ingredients well until you get a smooth mixture.
Now move on to the base of the cheesecake. Use a saucepan to melt the butter in a bain-marie and then pour it in with the crumbled biscuits (choose a dry type of biscuit). Mix together until the biscuits have absorbed all of the butter.
Butter a mould with a diameter of about 20 cm and spread the biscuits across the bottom and along the edges of the mould, pressing the mixture down with the back of a spoon. Pour the purple potato mixture onto the biscuit base and bake for 45 minutes at 180°C. Leave it to cool down and then decorate it with a sprinkling of icing sugar.