Whether simply seasoned with garlic and extra virgin olive oil, with cherry tomatoes and basil or with more sophisticated ingredients, it is difficult not to like bruschetta.
The origins of this delicious starter can be traced back to Tuscan or Lazio rural traditions, while its name probably comes from the Roman dialect verb "bruscare" (meaning to toast). The bruschetta we offer here in this recipe is made with roast beef and many different delicious seasonal vegetables.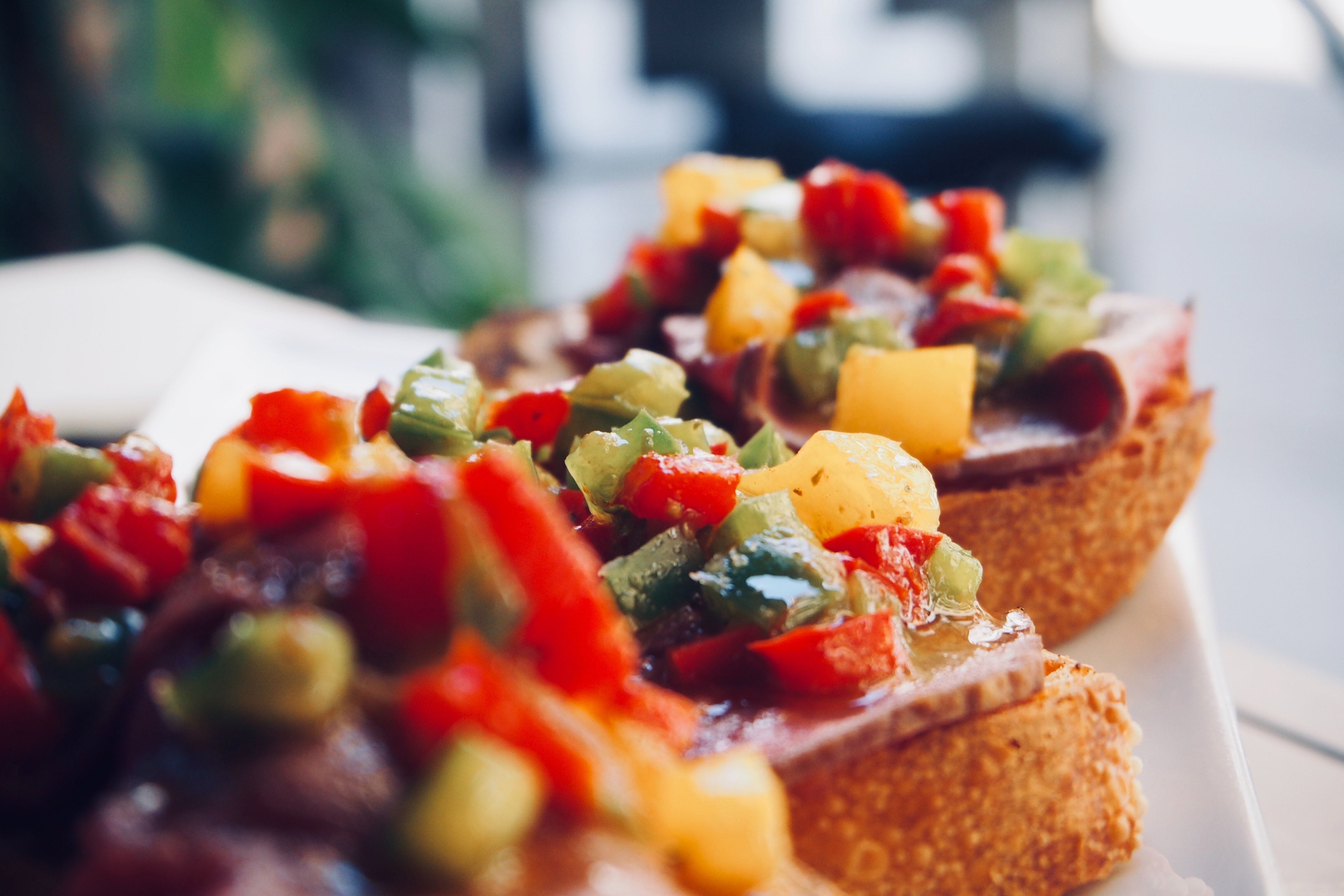 Ingredients for 4 bruschetta
Homemade bread, 4 slices
Roast beef, 4 slices
Potatoes, 200 g
Courgettes, 200 g
Peppers, 200 g
Red onion, 1
Garlic, 1 clove
Extra virgin olive oil, to taste
Thyme, to taste
Fine salt, to taste
Preparation
Wash the potatoes, then peel them and dice them. Wash the peppers, remove the seeds and slice them into small pieces. Rinse the courgettes too and dice them. Chop the onion and brown it in a non-stick pan with a drizzle of extra virgin olive oil, then add the potatoes and peppers and leave them to cook for quarter of an hour over a low heat. Add the courgettes and keep cooking for another 10 minutes. Remove the clove of garlic, add the thyme, season with salt and leave it to cool down.
Toast the slices of bread on a grill for 2 minutes on each side. Rub the clove of garlic on each side, place a slice of roast beef on each one and finish by putting the vegetable mix on top.
Image by Jordi Pujadas from Unsplash.