You don't always need to use lots and lots of butter to make sweet shortcrust biscuits. You can replace some of the butter with potatoes. Let's find out how!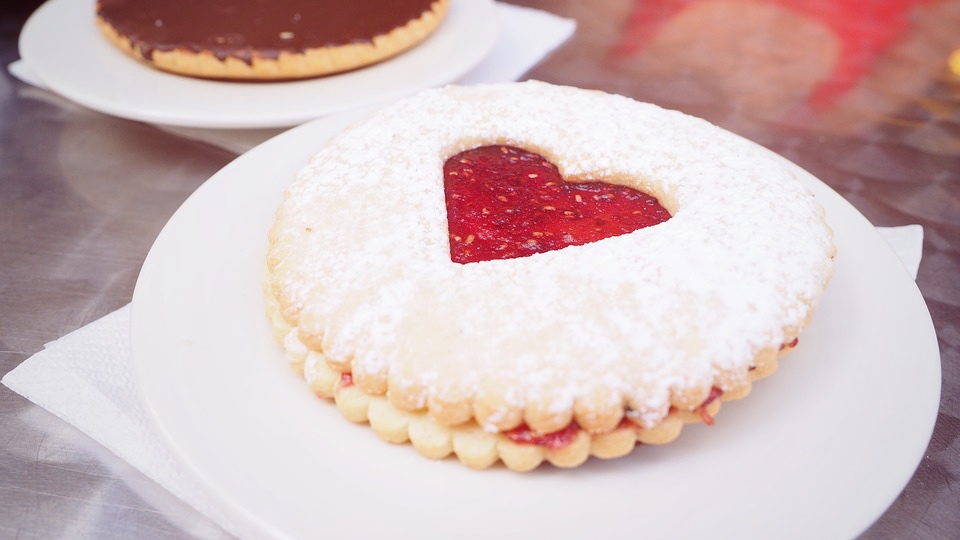 Ingredients for 30 biscuits
Flour, 300 g
Potatoes, 200 g
Butter, 50 g
Sugar, 50 g
Baking powder, 8 g
Orange or lemon peel, 1
Egg, 1
Salt, to taste.
Your favourite flavour of jam, to taste

Preparation
Wash the potatoes thoroughly, peel and boil in plenty of slightly salted water for 30 minutes. When they are soft, drain and leave to cool. Mash the potatoes and add the cold, melted butter, orange (or lemon) peel, and the egg. Sieve the flour and baking powder and stir into the mixture, mixing well. Add the sugar, a pinch of salt, and a couple of spoonfuls of your favourite jam.
Knead to a smooth dough, wrap in cling film and put in the fridge to rest for at least an hour.
Roll out the pastry and cut out the biscuits using cookie cutters. Bake in a pre-heated oven at 180°C for 15 minutes and then leave to cool.
Use the same jam you added to the mixture to sandwich them together and dust with icing sugar, if liked.
Now, all that remains is to try one!