If this hot weather is keeping you away from the stove, you should try this cool recipe to serve in handy mini single-portion jars that you can keep in the fridge and enjoy whenever you like. There are two essential ingredients: quail eggs and the ever-present (and irreplaceable) potato.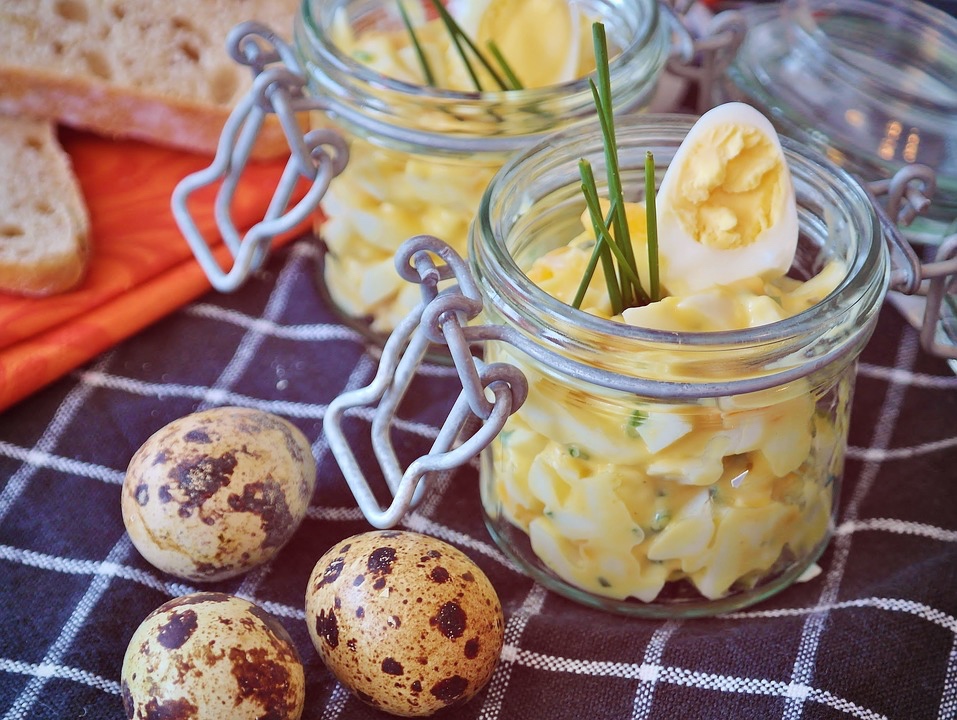 Ingredients for 4 mini jars
Potatoes, 4 large ones
Quail eggs, 8
Chives, a couple of stalks
Mayonnaise, 200 g
Extra virgin olive oil, to taste
Salt, to taste
Preparation
Carefully wash the potatoes, peel them, and then boil them in plenty of salted water for 15 minutes. Drain them, leave them to cool and then cut them into very small cubes.
Put the quail eggs in a small saucepan of cold water and leave them to cook for 4 minutes once the water boils. Once cooked, leave them to cool down and remove the shell. Put two of them to one side to use for decorating the mini jars, cut the other six into little cubes or thin slices, mix them with the potatoes and then season with a drizzle of extra virgin olive oil.
In a separate bowl, mix the mayonnaise with the finely chopped chives. Add this sauce to the potatoes and eggs, and mix thoroughly to spread it around evenly. Put this mixture into mini disposable jars, garnish each one with half an egg and a few strands of chives and then serve.