Soft and incredibly tasty, graffe – originally from Campania – are enjoyed and made all across Italy. To make your Carnival dinner table even more delicious, let's discover them in this version with chocolate icing and chopped hazelnuts.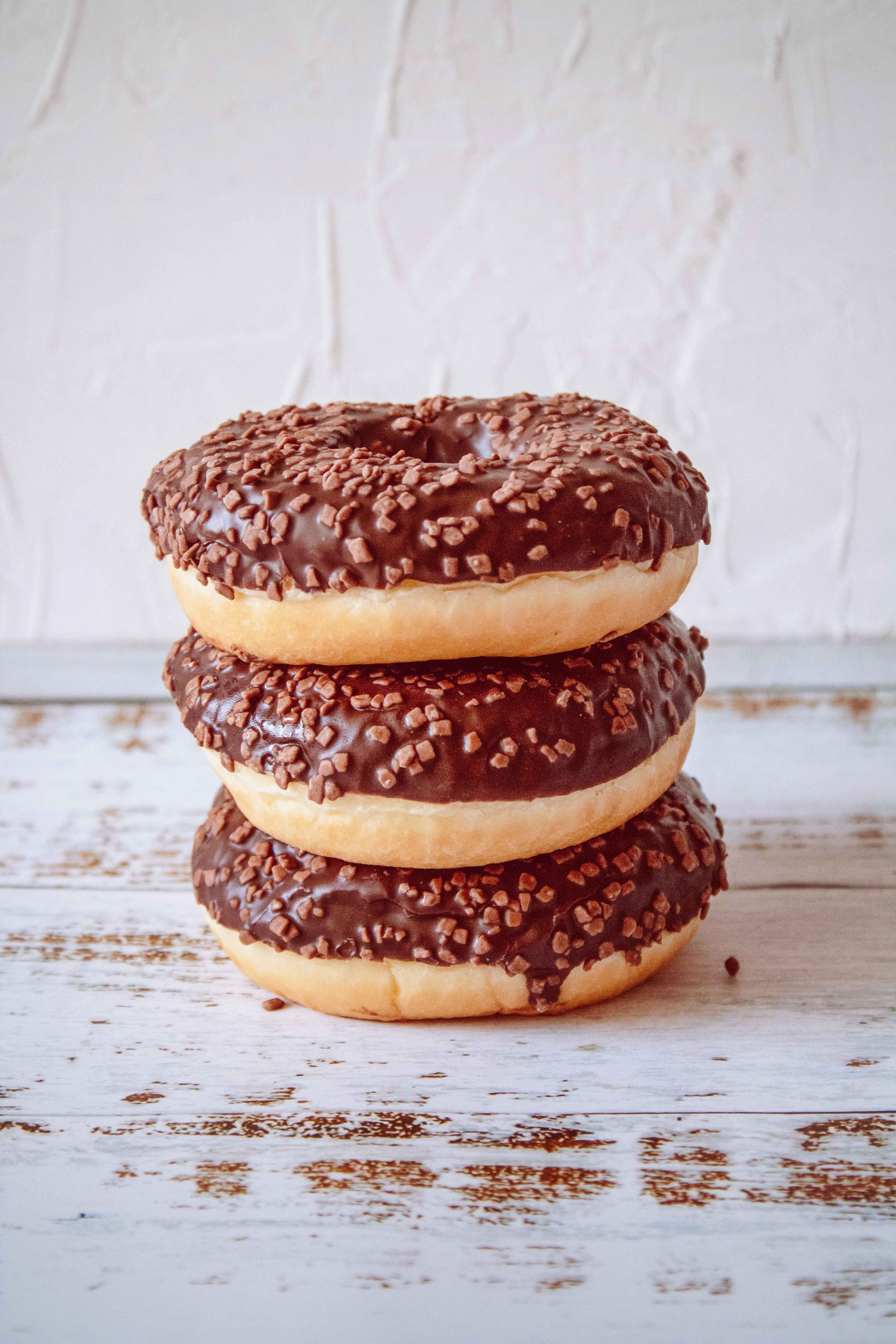 Ingredients for about 15 doughnuts

Potatoes, 300 g

Ultra-fine flour ("00" type), 400 g

Sugar, 30 g

Seed oil, 20 g

Milk, 20 ml

Egg, 1

Brewer's yeast, 10 g

Grated peel, 1 lemon (or orange)
Chocolate icing, 125 g
Chopped hazelnuts, 80 g

Salt, 1 pinch

Preparation

Wash the potatoes, peel them and boil them in lightly salted water. Drain them, mash them with a potato masher and then leave them to cool down. Add the flour and the sugar a little at a time and mix the ingredients together. Add the seed oil, the warm milk (setting aside a few spoonfuls to dissolve the brewer's yeast), the egg and the lemon peel, mixing well so that no lumps form. Dissolve the brewer's yeast in the warm milk, mix it with the dough and add some flour so the ball of dough is soft and compact. Take a chunk of the mixture, press it gently making it about 2 cm thick, then make a hole in the middle using a small biscuit cutter and form little doughnuts. Leave them to rise on a baking tray for about 90 minutes.
Bake in a pre-heated oven at 180°C for 20-25 minutes, then take them out of the oven and leave them to cool down completely. Melt the chocolate icing and dip in one of the two sides of the doughnuts, then place them on a sheet of baking paper and sprinkle with chopped hazelnuts.