A traditional Spanish #zerowaste recipe, this Andalusian Gazpacho is a vegetarian soup to be served cold, perfect on those hot summer days!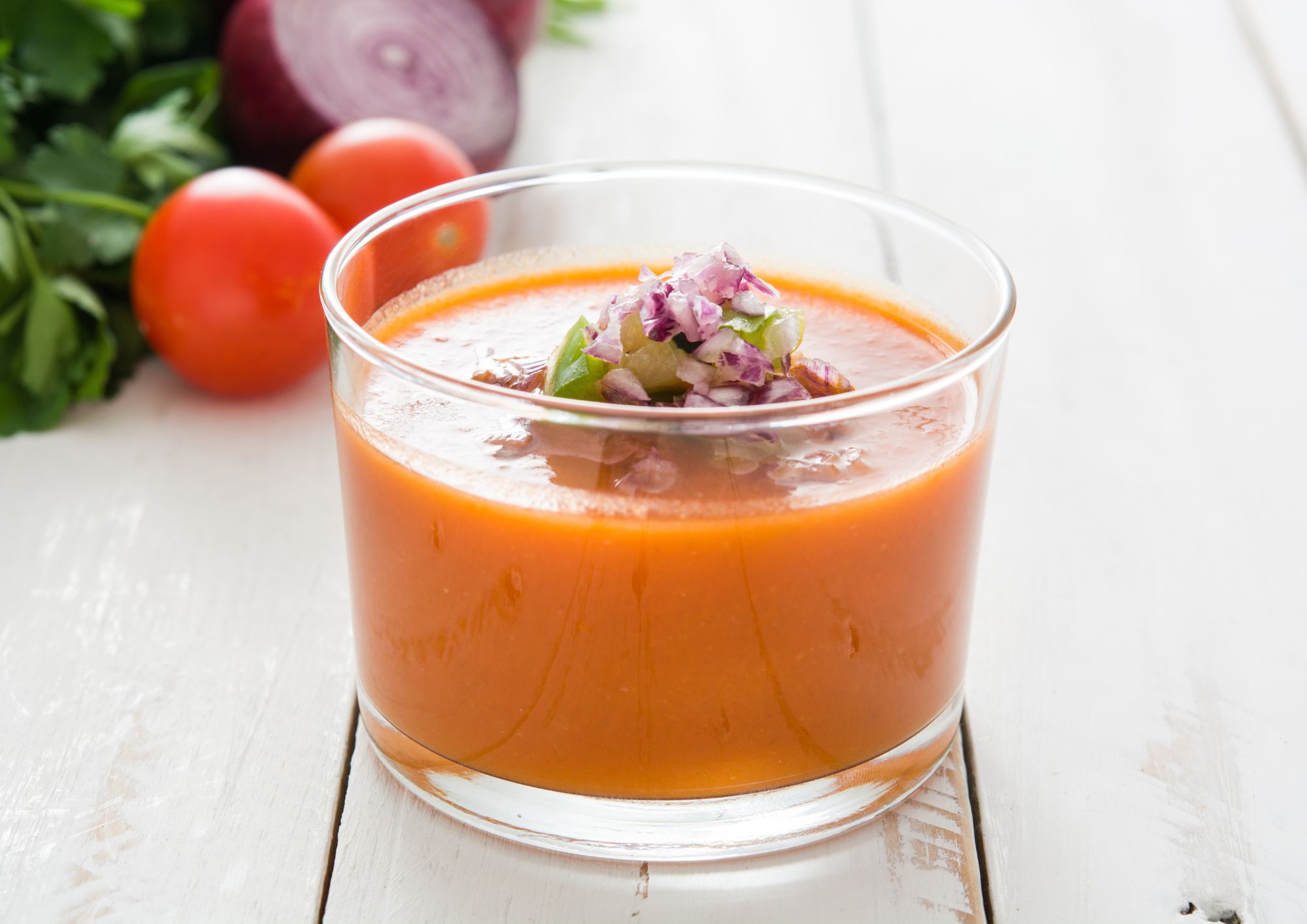 Ingredients for 4 people
Round vine tomatoes (ripe), 600g
Red peppers, 200g
Green peppers, 100g
Red onion, 65g
Cucumber, 100g
Dry bread, 150g
White wine vinegar, 110ml
Extra virgin olive oil, 50ml
Garlic, 1 clove
Table salt, to taste
Black pepper, to taste

Preparation
First of all, put the dry bread in a bowl, add water and vinegar and then marinate until the bread has absorbed almost all the liquids. Now drain it with a sieve and put it to one side.

Thoroughly wash the tomatoes and blanch them in boiling water for 2 minutes and then immediately afterwards immerse them in a bowl of cold water, so they keep their bright red colour. Next, cut them in half, keeping the little seeds and skin on too. Cut the cucumber into round slices, keeping the skin on in order to preserve all the nutrients. Continue with the green and red peppers, removing the inside with the seeds and cutting them into thin strips. Finally, peel the red onion and the clove of garlic, then clean and slice them. Keep a little of the diced red onion and green pepper for decoration.

Put all the vegetables into a mixer, add a drizzle of extra virgin olive oil, season with salt and pepper to taste and blend until you get a thick, smooth, even mixture. Add the marinated bread as well and blend again. Leave the gazpacho to rest in the fridge for a few hours. Now take the gazpacho out of the fridge and serve it very cold, decorating it with the diced green pepper and red onion.
Image: Canva