The roots of the recipe for brioche are based in French patisserie tradition, although there are many soft versions, both sweet and savoury.
Let's now have a look at this brioche twist filled with provola cheese and vegetables. It's delicious and will have you licking your lips, not just when freshly out of the oven but the day after, too.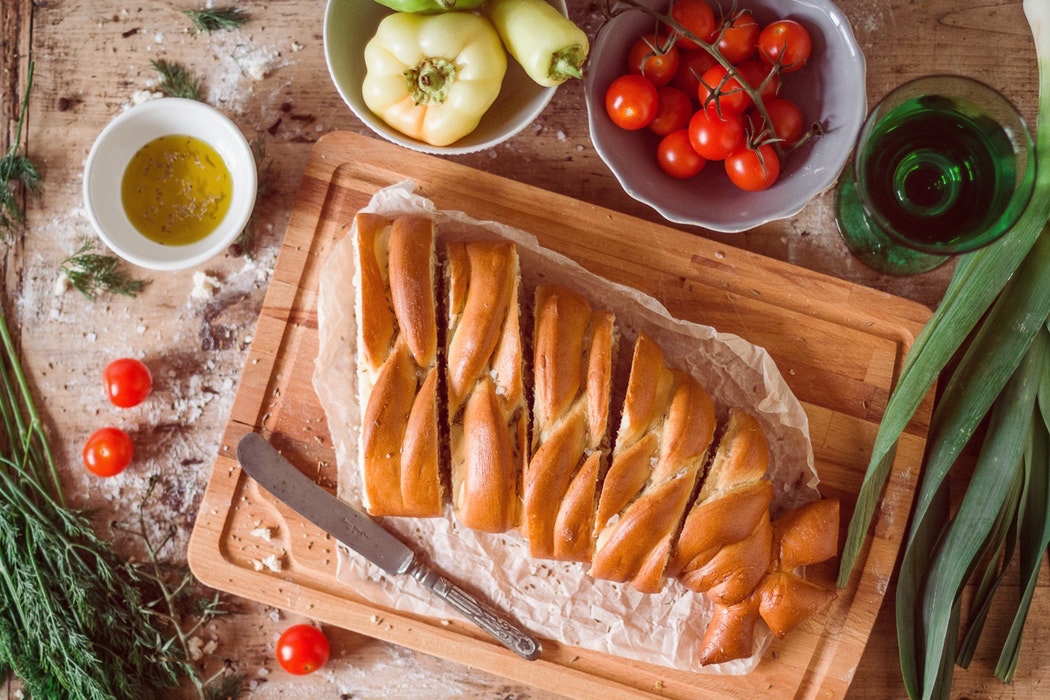 Ingredients for 4 people
Ultra-fine flour ("00" type), 250 g
Manitoba flour, 250 g
Yellow potatoes, 2 medium
Courgettes, 1
Peppers, 1
Onion, 100 g
Provola cheese, 200 g
Dry brewer's yeast, 7 g
Sugar, 1 teaspoon
Warm milk, 250 ml
Salt, 1 heaped teaspoon
Eggs, 2
Extra virgin olive oil, 60 ml

Preparation
Sieve the flour and put it in a bowl. Add two teaspoons of sugar, the brewer's yeast and then mix well. Pour the warm milk into a separate bowl, add an egg, the salt and the extra virgin olive oil, then mix and add the flour a little at a time. Knead vigorously until you get a compact, elastic ball of dough. Leave it to rest for two hours in a warm spot, placing it in a flour-coated bowl covered with a damp cloth.
In the meantime, prepare the filling. Fry the onion and add the diced potatoes and the strips of pepper. Cook for 10 minutes, then add the sliced courgette, a pinch of salt and cook over a low heat for another 10 minutes.
Once it has risen for two hours, the ball of dough will have doubled in volume. Roll it out with a rolling pin to make a thin, rectangular sheet of dough about 1 cm high and cut it down the longer side into three even sections. Fill each portion with the vegetables and diced provola cheese. Brush the edges with milk and seal them to make three long cylinders, then weave them together.
Place the twist on a baking tray lined with baking paper, cover it with a cloth and leave it to rise for another 30-40 minutes. Brush it with an egg yolk and bake in a preheated conventional oven at 180°C for half an hour. Leave it to cool, slice it and then serve.