The soothing and moisturising properties of potatoes can alleviate the burning sensation after a day in the sun, providing some relief for red skin.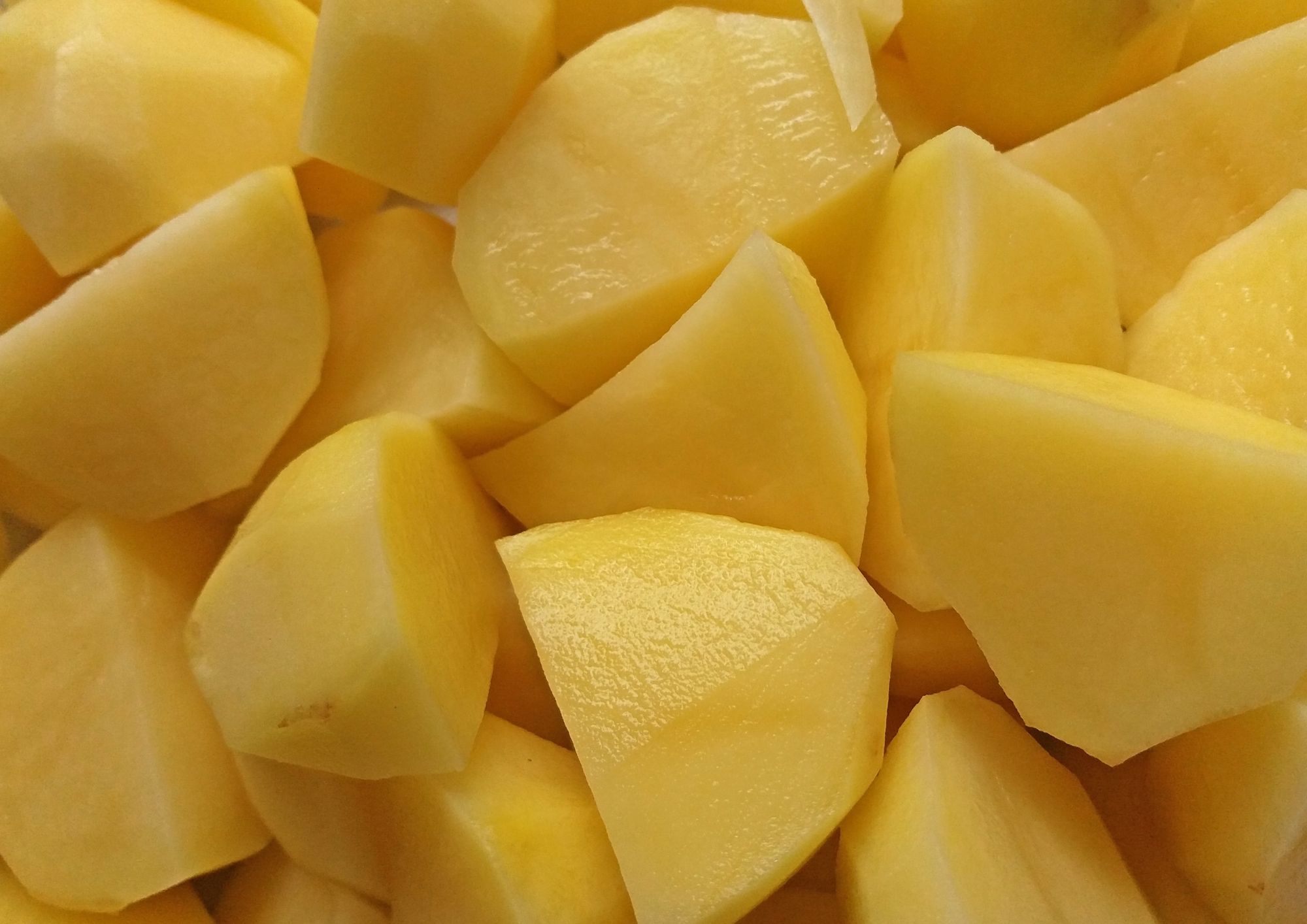 Everyone knows potatoes as delicious, healthy, versatile food rich in complex carbohydrates, vitamins and minerals, and excellent for making many recipes to be enjoyed all year round. However, not everyone knows that our much-loved and popular tuber can also be used for household hygiene and personal care. For example, thanks to their excellent soothing and moisturising properties, potatoes can be a great way of reducing classic summer sunburn, providing some relief for red skin.
In summer, after a long, busy day in the sun without using the right protection, all too often our skin can become red and itchy, causing that painful burning sensation and making small blisters appear on the surface of the skin. This form of inflammation is more likely to affect children and people with a particularly light, sensitive complexion. To reduce the redness and swelling caused by burns and rashes, potatoes can be a low-cost remedy close to hand.
In fact, thanks to their high starch content, the skin, flesh and juice of potatoes act as a natural balm and moisturiser for burns. Furthermore, potatoes contain antioxidants that help reduce inflammation on the skin. But how? There are various ways of using potatoes against burns:
Potato cooking water: after boiling the potatoes and filtering the water, just put a clean cloth into the cooking water once it has cooled down and then gently apply the fabric onto the burnt skin to get some relief.
Potato juice: once you have extracted the potato juice through a juicer or a press, apply it with a sponge onto the burnt skin to soothe the irritation.
Raw potatoes: cut the potato into very thin slices and spread them out on the red area for a few minutes. Alternatively, you can grate the potato and use the mixture as a pack on the affected area by applying it for about twenty minutes.
Remember that using potatoes for treating burns is considered a household remedy and does not replace the opinion of a doctor or healthcare professional. If you have experienced serious burns or have any doubts about how to manage them, it is always best to consult an expert.
Image: Canva