The benchmark festival on the independent art scene, set up in 2005 in Turin as an alternative event to the international contemporary art fair, Paratissima is back in Bologna for the third edition, scheduled from 24th to 26th January, in conjunction with Arte Fiera and Bologna art week.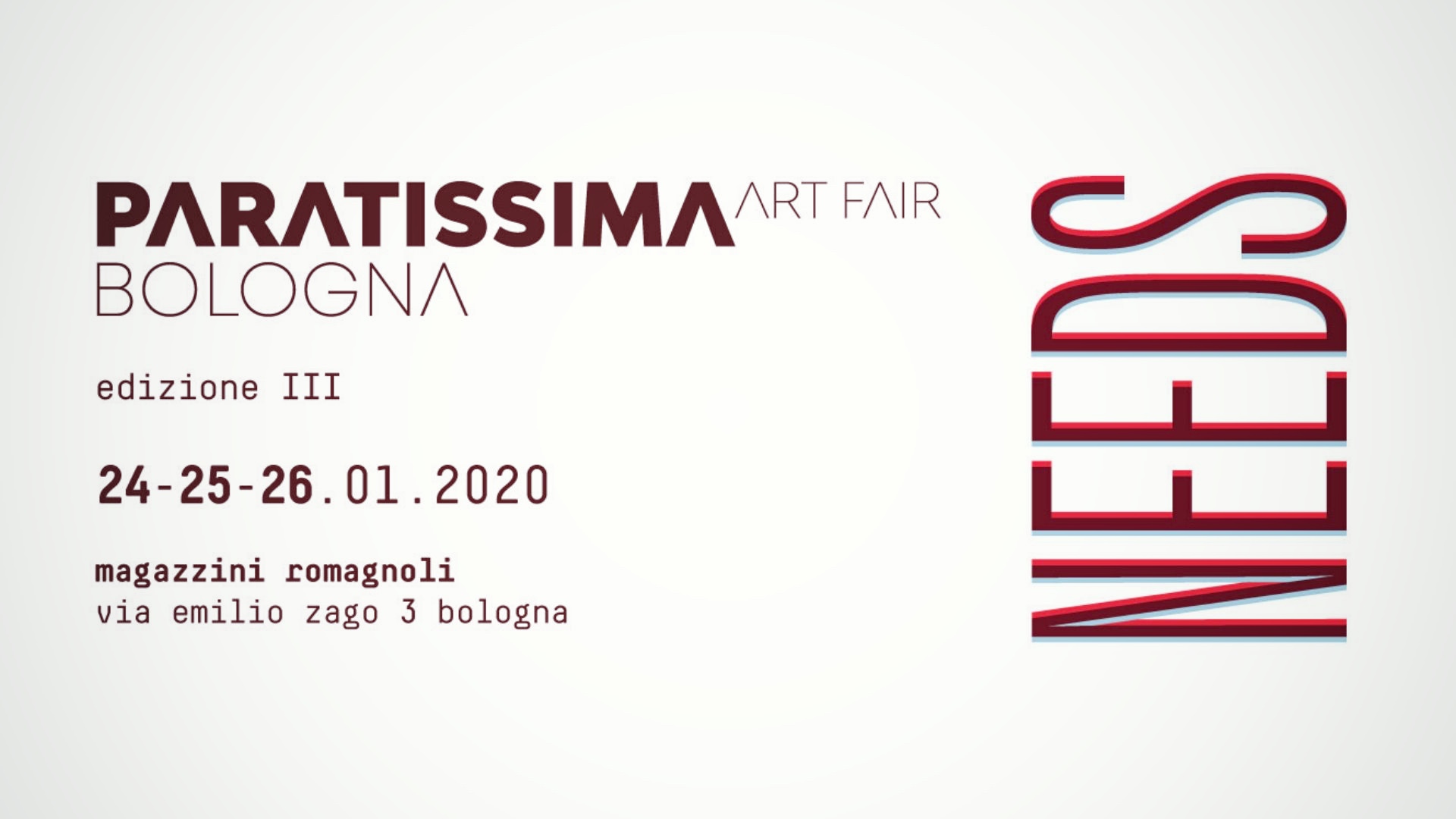 Set in the renovated 1,000 square metres of the former Romagnoli industrial warehouses (Via Emilio Zago, 3), Paratissima is hosting works by 91 artists, including 12 foreigners from China, the United States, Korea, France, Spain, Israel, Albania, Ukraine and Great Britain. The concept behind the event is NEEDS, a collective exhibition project that gets artists to explore the artistic and social side of the primary needs (and others) of contemporary society. The new features of this edition include Think BIG, which will bring to the unprecedented and evocative Spazio Cattedrale of Magazzini Romagnoli four bespoke installations made by four artists – Labadanzky, Matteo Lucca, Gaia Bellini and Filomena Guzzo – as well as the bookshop by Fruit Exhibition, the art publication fair of Bologna organised by the Crudo cultural association.
Magazzini Romagnoli, i.e. the old offices of the Romagnoli F.lli company, used for processing and sorting fruit and vegetable products up until the late 1970s, have been restored as a cultural hub, following a long renovation project. The reason for this decision by the company was its strong belief that cultural metropolitan spaces can represent a powerful antidote to the loss of a sense of community and to close-mindedness towards others. The availability and use of new places is therefore a crucial prerequisite so that culture, in its various forms, can meet people, finding a new, additional framework of meaning.