Thanks to the research and experience of the Consortium, where Romagnoli F.lli is a member, the Selenella range of vegetables is being improved with three new products, all 100% made in Italy.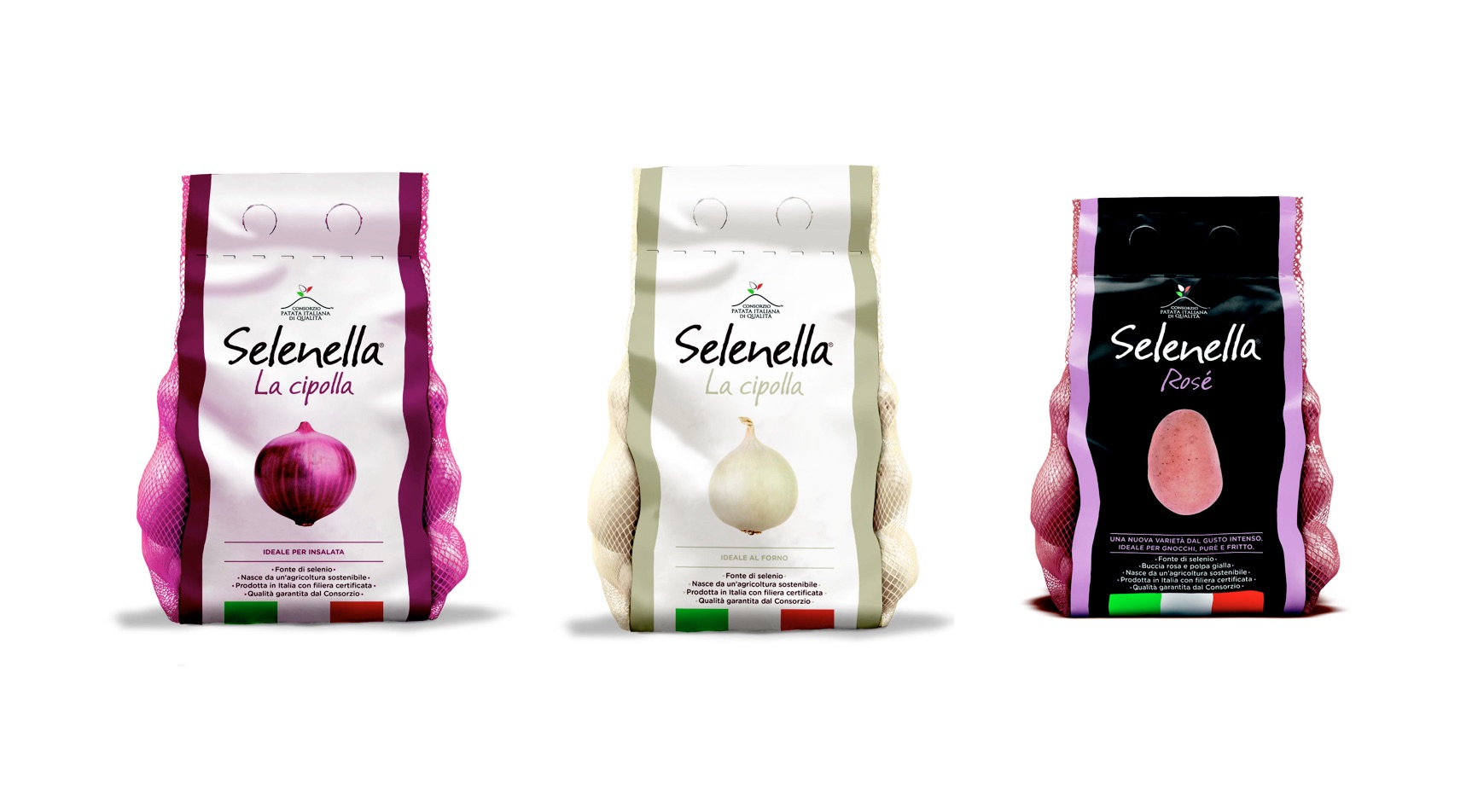 A pink peel, bright yellow flesh and a bold flavour. These are the characteristics of Selenella Rosé, a new variety of potato which brings a source of selenium to the famous potato. Brand new on the potato scene, this variety is grown in line with integrated production and is perfect for gnocchi, mashing and frying thanks to its high starch content.
The Selenella range is not just about potatoes; after carrots, already available in supermarkets, the range is expanding with red and white onions. Sweet and delicate, the red onion is particularly recommended for salads; while the pungent and flavourful white variety is perfect for baked or boiled dishes.
All these excellent Selenella products – guaranteed by the Consorzio Patata Italiana di Qualità (Italian Potato Consortium) – stand out due to their selenium content, a natural antioxidant which helps protect the body from ageing, and for being made entirely in Italy (primarily in Emilia-Romagna) with a controlled and certified production chain.