For the twentieth edition of Speciale Frutta & Verdura, held on 20 November 2019 at the Manzoni Theatre in Milan, Romagnoli F.lli will be one of the main partners of the Fruit and Vegetable Forum.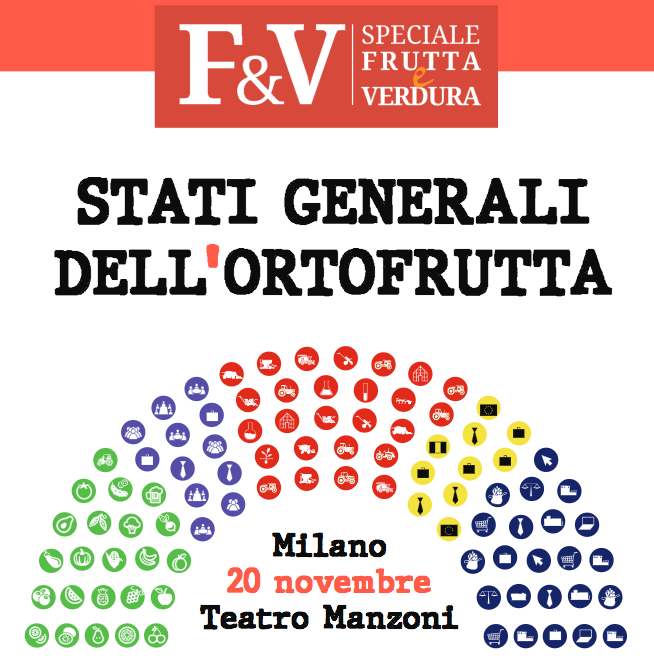 An annual event for key players within the fruit and vegetable sector to discuss and catch up with one another, where production, distribution, trade associations, and institutions will come together to discuss six key topics (agronomical matters, production set-up, organisation of distribution, internationalisation, consumption development, and sustainability).
Six documents created following studies carried out by the promoters (Agroter together with Mark Up and Italiafruit News) and reports from people involved throughout the production chain, are to be discussed with the event's leading figures and presented to the representatives of institutions, production, technology, and distribution. Romagnoli F.lli will take part in the discussion regarding the potato production sector.
Finishing off the event, there will be a final yet delicious networking opportunity organised by the main partners. For the occasion, Romagnoli F.lli will be collaborating with Gialle&Co, a restaurant in Milan that serves a quintessentially Italian version of one of the traditional dishes from the British Isles, the baked potato, filling them with typically Italian ingredients to make mini baked potatoes using Levante, Monique, and Constance varieties.