The company has reached another milestone in terms of sustainability and food safety by achieving "Residuo Zero", a certification from the body Check Fruit.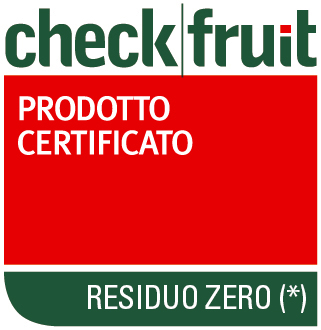 Starting from its current commercial campaign, Romagnoli F.lli S.p.A. will offer its customers certified residue-free potatoes, in other words, free from any chemical residues legally permitted under the limits of analytical determination (0.01 ppm).
This achievement is the result of three years' testing which, thanks to the joint work by the company's technical staff and quality department, has helped create an environmentally sustainable product that is safe to eat, while guaranteeing its organoleptic properties.
In fact, environmental sustainability and consumer protection are real assets for Romagnoli F.lli S.p.A., which has always been committed to the eco-sustainability of its production cycles, putting measures in place during the growing stage, but also during the processing and sales phases.
The purpose of this commitment is to combine environmental sustainability with the company's economic sustainability. In fact, for Romagnoli F.lli S.p.A., it is only by guaranteeing economic sustainability for the entire chain that we can push companies to innovate, thereby strengthening the market-production link.
The company's journey towards the "Residuo Zero" certification began in 2016 when it identified the best growing areas and selected the farms which showed a willingness and sensitivity towards the project right from the outset. It then continued with the drafting of set production specifications for reducing the use of chemicals, both in terms of fertilisers and pesticides, while at the same time ensuring that the crops are protected and the high quality and quantity standards are upheld.
In view of the upcoming release onto the market of certified residue-free potatoes, the company is also developing special eco-sustainable packaging made from compostable material. This packaging goes hand in hand with the journey it has undertaken, and is fully in line with the project's principles.
* "Residue Free": residues from chemical products permitted by law whose levels fall below the limits of analytical determination (0.01 ppm) and, when used, residues from phytosanitary substances that are authorised for use in organic farming, pursuant to Annex II of Reg. EC 889/2008, up to a maximum of 50% of the MRL (Maximum Residue Limit).