To map out a shared pathway between institutional deciders, citizens, and operators in the sector on the theme of agriculture and the future, and to promote the good practices already being employed on the territories.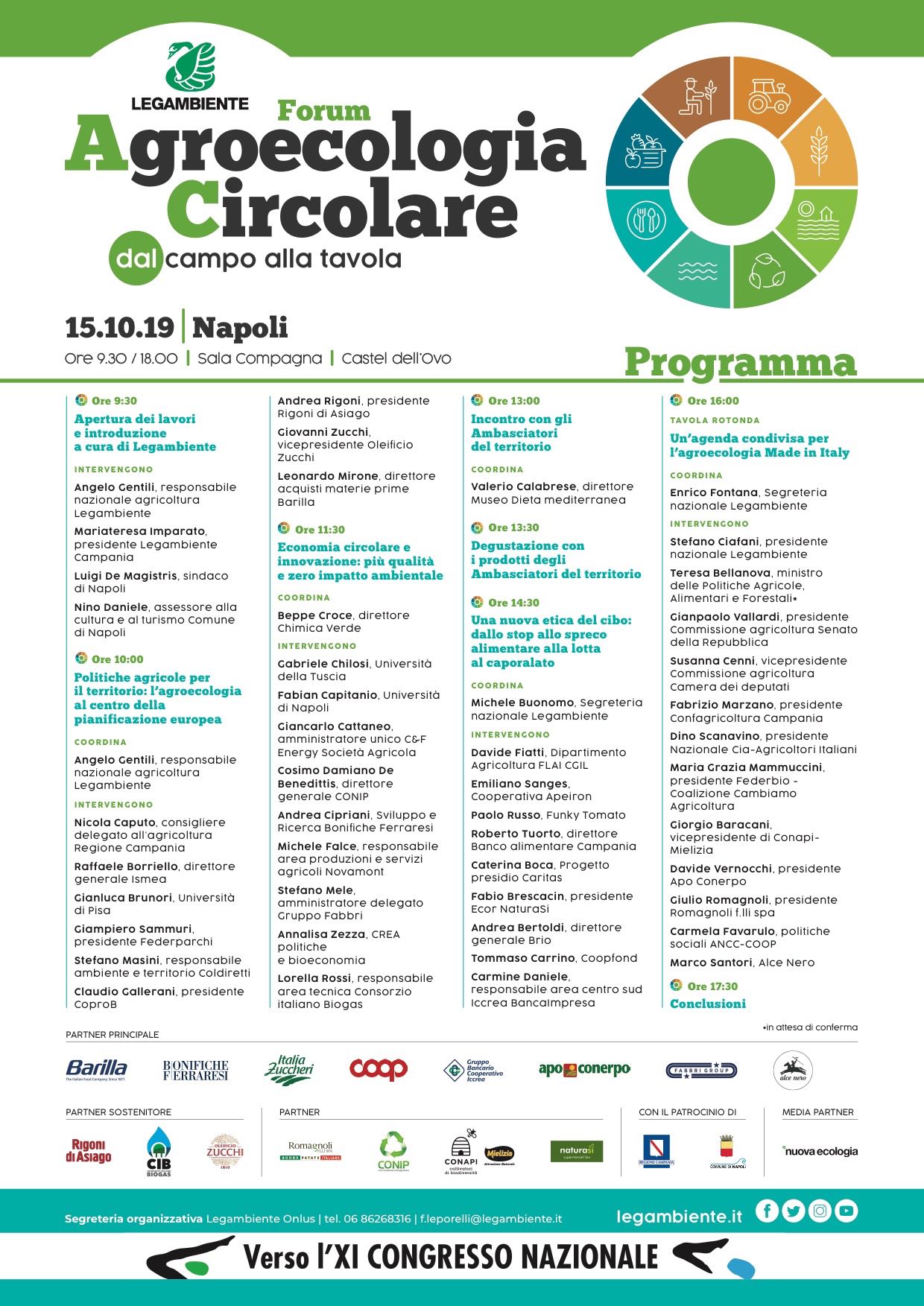 These are the goals of the forum Circular agroecology, from field to table promoted by Legambiente, of which Romagnoli F.lli S.p.A. is a partner, scheduled for 15 October 2019 in Naples.
An important occasion for debate and discussion about agriculture, a theme of great economic, environmental and social significance. An activity that simultaneously means connection with the land and the communities and also landscape, social cohesion, traditions and culture, and which lies at the foundation of the interaction between man and the environment. For this reason, there is an increased urgency for agriculture to aim for real sustainability and to face the challenges of the present, such as climate change and reducing the use of chemicals as well as its impact on ecosystems and the land.
This Legambiente event also aims to turn the spotlight on the concept of multifunctional agriculture, capable of offering multiple services to citizens: good and healthy food, safeguarding of natural resources and genetic variety, promotion of the knowledge and flavours that make each area of Italy unique and distinctive, hospitality, and the beauty of the landscape.
Participants in the forum will include Giulio Romagnoli, CEO of Romagnoli F.lli S.p.A., who will take part in the round table "A shared agenda for agroecology Made In Italy" (4:00 pm-5:30 pm), which will also include among others Stefano Ciafani, national chairperson of Legambiente, Teresa Bellanova, minister for Agricultural, Food and Forestry Policies, Gianpaolo Vallardi, chairperson of the Agriculture Commission of the Italian Senate, Susanna Cenni, vice-chairperson of the Agriculture Commission of the Italian Chamber of Deputies.