The many varieties of potatoes offered by Romagnoli include Cayenne red potatoes, developed with its business partner, Agrico.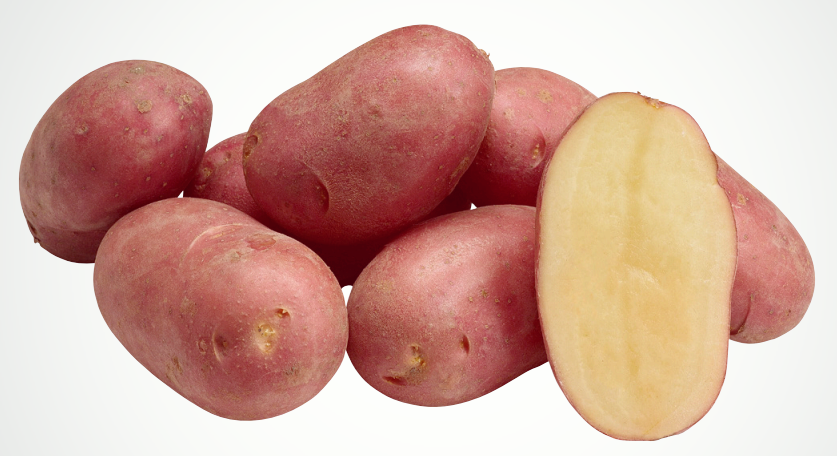 This semi-early variety is different from traditional ones due to the red colour of its peel and the texture of its flesh: firm and compact even after a long time cooking. Cayenne is very resistant to high temperatures and is perfect for frying, although it is also suitable for all culinary uses (boiling, baking and sautéing).
The flavour, slightly salty and more flavoursome than other varieties, makes it perfect for making pies, tortelli and gnocchi, and as a side dish to accompany roasts and other main courses.
At 70 kcal per 100 g, red potatoes are an excellent source of potassium, which is useful for regulating body fluids and combating hypertension, as well as vitamins – especially A and C – and antioxidants.