Starting Tuesday, 31 October, "Patata di Campo-Amica dell'Ambiente" will be available at 155 Ce.Di.Gros locations in the Rome metropolitan area and throughout the Lazio region.
The new product is the fruit of a collaboration between Romagnoli F.lli Spa and LAIQ-Legambiente for quality Italian agriculture.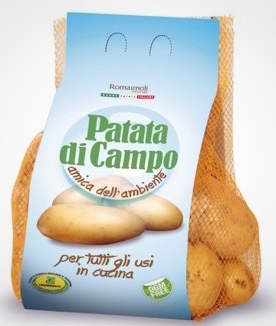 The "Patata di Campo-Amica dell'Ambiente" project represents the first production chain for high-quality potatoes to use only water-saving irrigation systems: a daring initiative undertaken in the name of research, innovation and respect for the planet we inhabit.
The experiment, launched in 2014 and centred around the adoption of water-saving and high-efficiency irrigation systems, was later widened to include agronomic techniques aimed at reducing usage of synthetic chemicals without resorting to glyphosate. Learn more.