A semi-late variety with the elongated shape typical of new potatoes: meet Generosa, the new potato by Romagnoli recently introduced in Sicily.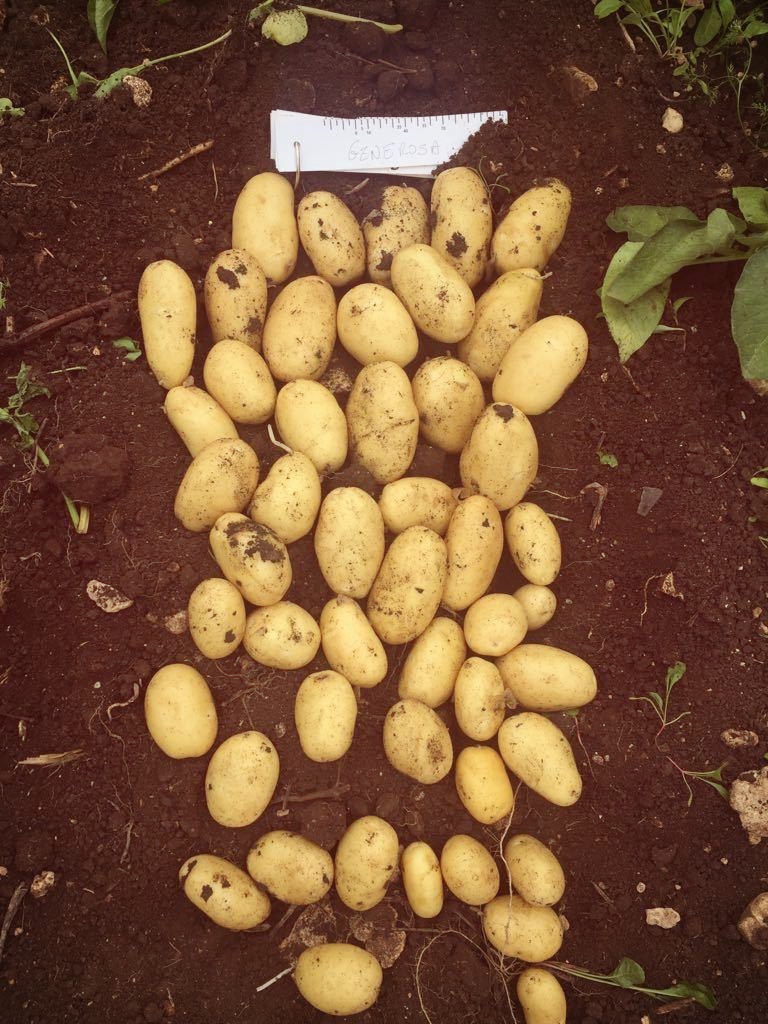 In addition to Vogue, with the start of the sowing season for new potatoes we introduced several new varieties in Sicily. One of them, developed alongside our partner HZPC, is Generosa, which features regular size and shape, light yellow skin and flesh, and semi-firm texture.
A versatile variety, ideal for all cooking uses, it lends itself well to cultivation in southern Italy, where it has already shown excellent yield potential, with an average of over 40 tons per hectare of land, and 12-14 tubers per plant.
Its skin is easily cleaned, which makes it especially well-suited for packaging.
We sell over 60 varieties of seed potatoes: discover them here.