A quick and easy dish to make which keeps the original flavours of the garden vegetables due to its simplicity.
To make these pan-fried vegetables, we have decided to use potatoes, squash and pale green courgettes, but you can choose to enrich the recipe with peppers, carrots or other fresh produce.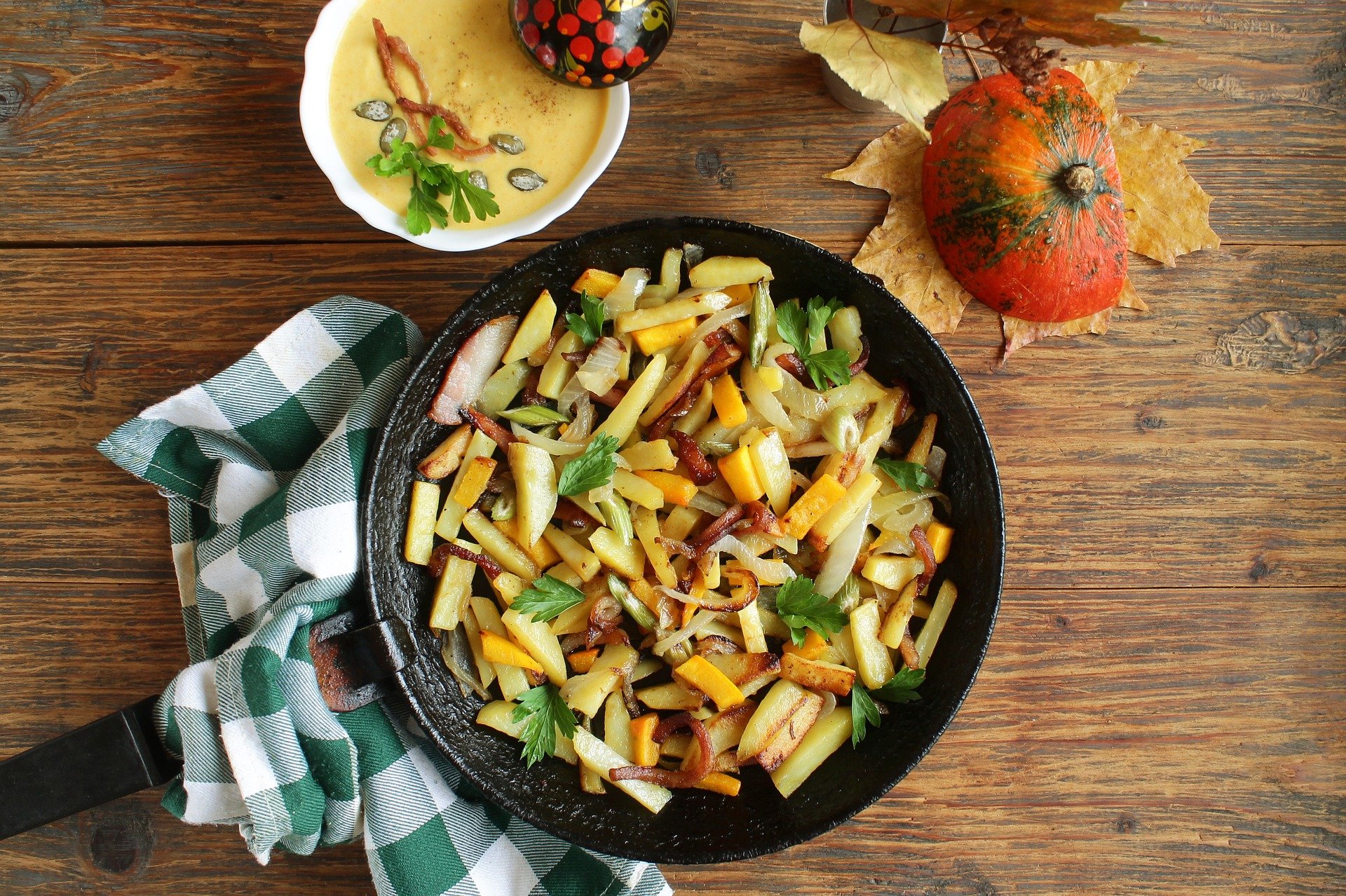 Ingredients for 4 people
Yellow potatoes, 300 g
Squash flesh, 300 g
Pale green courgettes, 300 g
Onion, 1
Extra virgin olive oil, 3 tablespoons
Parsley, a few small leaves
Salt, one pinch
Pepper, to taste

Preparation
Wash the potatoes, peel them and cut them into small sticks or cubes of the same size as much as possible. Wash and slice the squash and courgettes in the same way. Roughly chop the onion and fry it in a drizzle of extra virgin olive oil for a couple of minutes. Add the potatoes to the fried onion and let them soak up the flavour over a medium heat for 5 minutes. Once this time is up, add the squash and courgettes, season with salt and pepper and pan-fry them for a couple of minutes. Turn down the heat, pour in half a glass of warm water and cook the vegetables over a low heat for about 20 minutes, stirring them frequently. If necessary, add a little more water, but not too much, during cooking. Check the texture using a fork and, when they are cooked, turn off the hob, add the leaves of fresh parsley and then season with salt if required. Et voilà, your dish is ready! For an even more delicious dish, add some crispy diced speck ham or pancetta.