Round, ring-shaped or long. Whatever their shape, every doughnut is worth it at Carnival! In fact, for this celebration, in Italy – and elsewhere – doughnuts are made in various shapes and versions with different ingredients.
And guess what the secret ingredient is in our version? Potatoes, of course, which give these delicious desserts a special soft touch.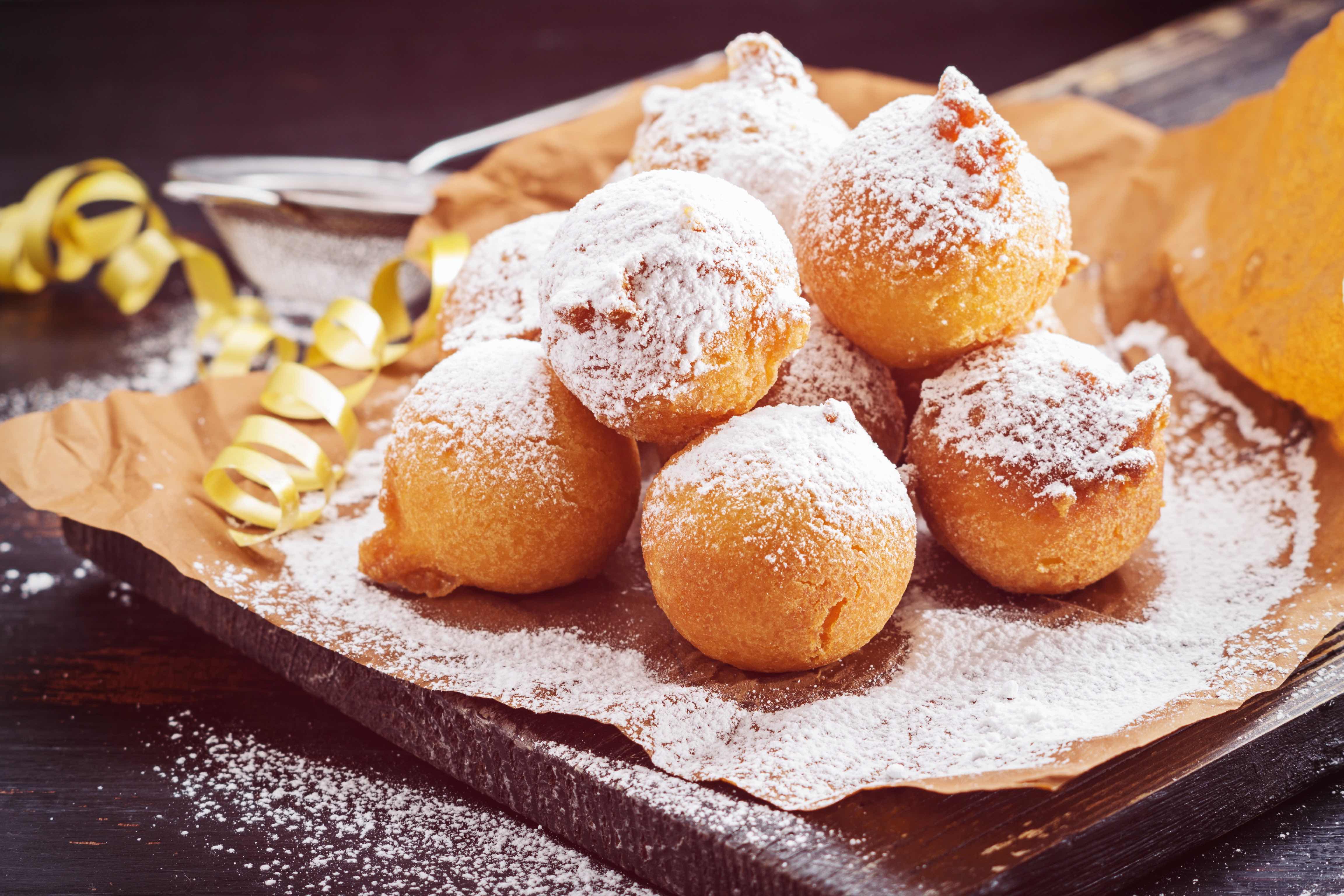 Ingredients for 6 people
White potatoes, 200 g
Ultra-fine "00" flour, 300 g
Sugar, 20 g
Grated peel, 1 lemon
Fresh brewer's yeast, 13 g
Vanilla flavouring, 1 sachet
Milk, 120 ml
Water, 30 ml
Frying oil, 1 l
Icing sugar, to taste
Preparation
Wash the potatoes thoroughly and boil them in salted water for 20 minutes. Drain them, peel them, put them in a bowl and mash them with a potato masher. Add the sugar, lemon peel, vanilla flavouring and the flour – a little at a time. Dissolve the brewer's yeast in water at room temperature, and add this solution to the other ingredients a little at a time while mixing. Gradually pour in the milk, while stirring constantly, until you get a smooth batter. Cover the bowl with a damp kitchen towel and leave the mixture to rise for about an hour.
Heat the oil in a non-stick pan with high edges, then use a tablespoon to take small portions of the mixture and use a second teaspoon to gently slide them into the boiling oil. Fry for 2-3 minutes, turning the doughnuts frequently until they are golden brown all over. Drain them using a strainer ladle, transfer them onto a sheet of paper towel and leave them to cool down. Decorate with icing sugar and then serve.
Image by Olga Larionova from Shutterstock