If you love vegetables and are looking for a tasty alternative to serve at your table, then we recommend this recipe for a savoury pie with Swiss chard – found in abundance this season – and potatoes.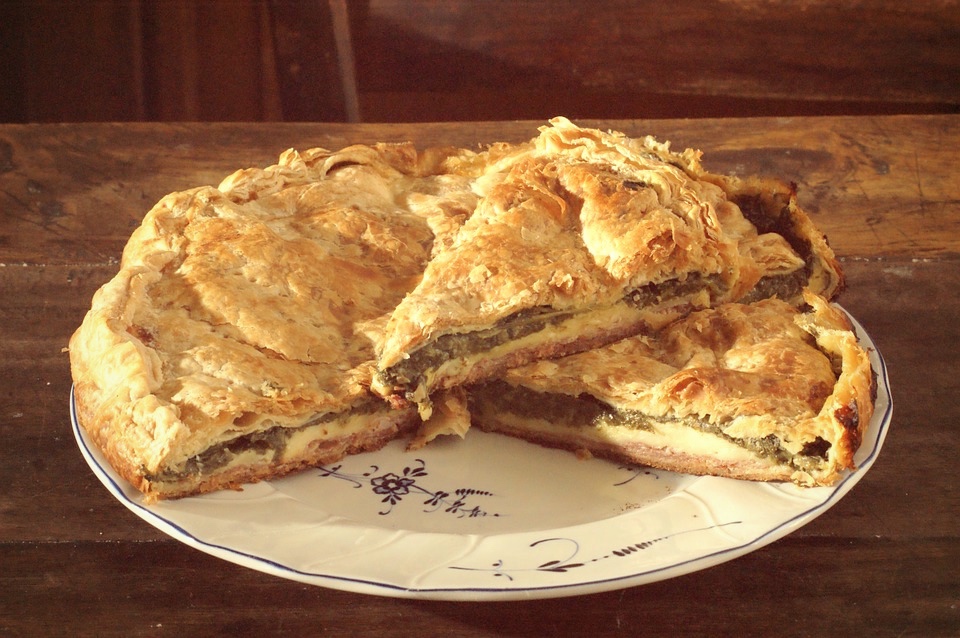 Ingredients for a mould of 28 cm in diameter
Shortcrust pastry or puff pastry, two 250 g rolls
Potatoes, 300 g
Swiss chard, 500 g
Diced smoked provola cheese, 150 g
Extra virgin olive oil, to taste
Salt, to taste

Preparation
Thoroughly wash the Swiss chard in plenty of cold water and separate the leaves from the stalks. Cut them into thin strips to reduce the cooking time and boil everything in a small amount of salted water for 15 minutes. Drain the Swiss chard, leave it to cool and season with a drizzle of extra virgin olive oil.
In the meantime, prepare the potatoes: wash them, peel them and boil them whole in salted water for about 20 minutes. Drain them and cut them into thin slices.
Cover a mould of 28 cm in diameter with baking paper and spread out one of the two rolls of puff or shortcrust pastry. Create the first even layer of potatoes; for the second layer, place diced smoked provola cheese and finally add the Swiss chard.
Cover the filling with the second roll of pastry and seal firmly around the edges. Make sure that the edges of the first and second roll stick well. Cook in a conventional oven at 180° for 35 minutes. Leave it to cool and serve.
Buon appetito!