A different twist on a classic recipe, these savoury Colomba potato waffles, with their soft flesh and delicate flavour, are perfect for a tasty breakfast or an irresistible brunch!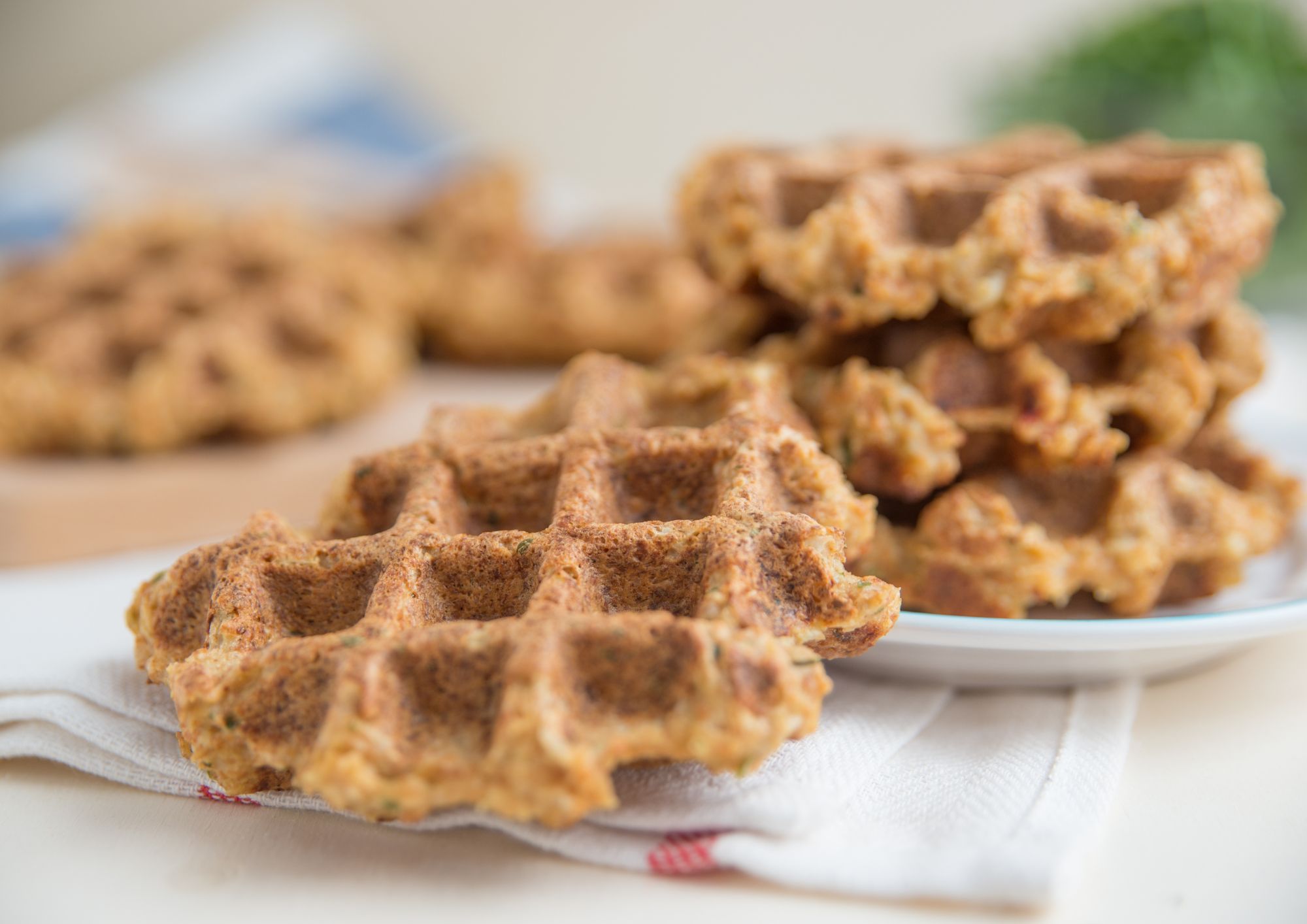 Ingredients for 4 people
Colomba potatoes, 500g
Eggs, 2
Butter, 60g
Parmigiano Reggiano, 35g
Milk, 150 ml
Ultra-fine "00" flour, 120g
Chives, to taste
Table salt, to taste
Black pepper, to taste
Preparation
First of all, melt the butter in a small saucepan over a very low heat or in the microwave. Next, thoroughly wash the potatoes, peel them, rinse them again so they lose some of their starch, dry them and then grate them with a large-holed grater.

Add the milk, eggs, melted butter, Parmigiano and pre-chopped chives to the grated potatoes, then add salt and pepper and mix well with a fork. Add the flour a little at a time and then stir again, making sure to mix all the ingredients together.

Now lightly grease the waffle iron with some butter, turn it on, heat it up and pour a few tablespoons of batter onto the hot iron, then close it and cook each waffle (following the instructions for your iron) until they are golden brown. After about 5 minutes, open the iron and check if your waffles are golden brown: if they are, then they are ready, so put them to one side and keep going until all the batter is used up. Serve them hot with jam, cheese, or grilled or sliced vegetables.
Image: Canva