When spring arrives, we also see the first tender artichokes, which are the star of many delicious dishes. Together with potatoes, we use them in this recipe to make a delicious side dish or a vegetarian main course.
Whether in the oven or a pan, it will be a sure-fire success! Ready, steady, cook.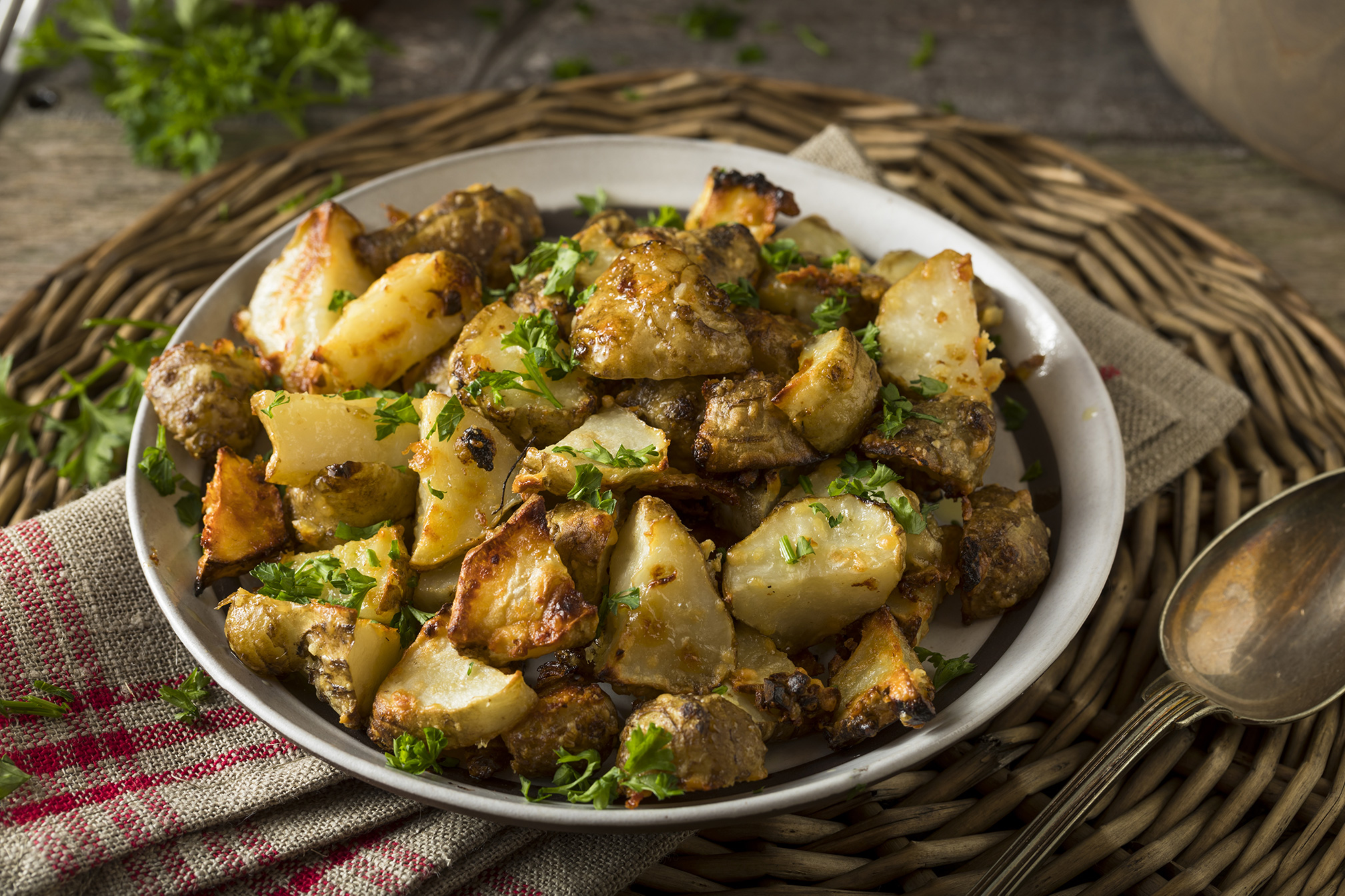 Ingredients for 4 people
Yellow potatoes, 500 g
Artichokes, 500 g
Lemon, 1
Extra virgin olive oil, 4 tablespoons
Parsley, to taste
Salt, to taste
Pepper, to taste
Preparation
Wash the potatoes thoroughly, peel them and cut them into wedges or small cubes. Carefully clean the artichokes, removing the tougher outer leaves, until you get to the centre. Cut off the stalk and thorns, also removing the central choke (using a teaspoon or a knife). Cut the artichokes into 4 wedges and immerse them for 5 minutes in a solution of water and lemon juice to stop them from turning black.
Put both the artichokes and the potatoes in a fairly large bowl and season them with extra virgin olive oil, salt and pepper. Mix together thoroughly, line a baking tray with a sheet of baking paper and put the vegetables on top, making sure that they are not overlapping. Bake at 200°C for about thirty minutes. When both the potatoes and artichokes are tender and golden brown, take them out of the oven and season them with a sprinkling of chopped fresh parsley and then serve.
Image by Brent Hofacker from Shutterstock