A healthy comfort food, this puréed soup with cauliflower and èVita Residue-Free potatoes using the Twister variety is a must for autumn for a truly light and delicious dinner-saver!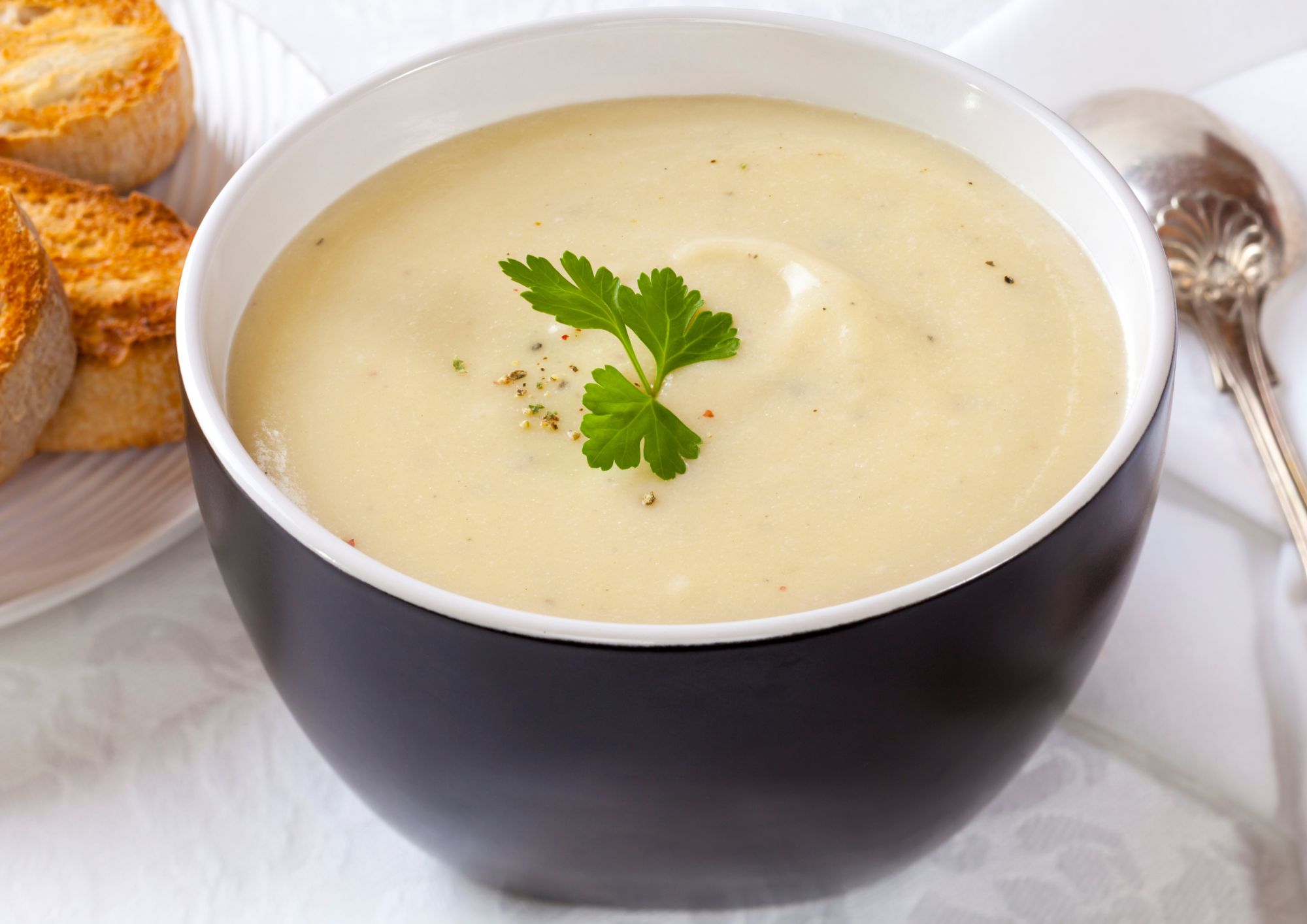 Ingredients for 4 people
Cauliflower (to be cleaned), 1kg
èVita Residue-Free Twister potatoes, 400g
Onion, 50g
Vegetable stock, 700 ml
Grated parmesan, 30g
Butter, 30g
Mixed pepper, to taste
Extra virgin olive oil, as required
Table salt, to taste
Parsley, to taste
Toasted bread, as required
Preparation
Wash the potatoes thoroughly, peel them, dice them and put them to one side. Rinse the cauliflower as well, remove the stalk and separate the florets. Peel and finely chop the onion and lightly fry it with the extra virgin olive oil and the butter in a saucepan large enough to fit the other ingredients too.

Add the potatoes and the cauliflower florets and fry everything for about ten minutes over a gentle heat, stirring from time to time. Add the hot vegetable stock and leave it to cook over a low heat for another 20-25 minutes. Season to taste with fresh ground pepper and salt.

Turn off the hob and transfer everything into a large bowl, then use a hand-held blender to reduce the vegetables into a cream. Season with parmesan, lots of ground pepper and, if you like, you can decorate the dish with a leaf of parsley and serve with freshly toasted bread.
Image: Canva