Need a healthy, colourful recipe to brighten up your January detox dinner table? We've got the perfect recipe for you! Thanks to its antioxidant properties, beetroot is particularly recommended for detoxing the body…while still tasting great!
Let's see how to use it to make a warm puréed soup.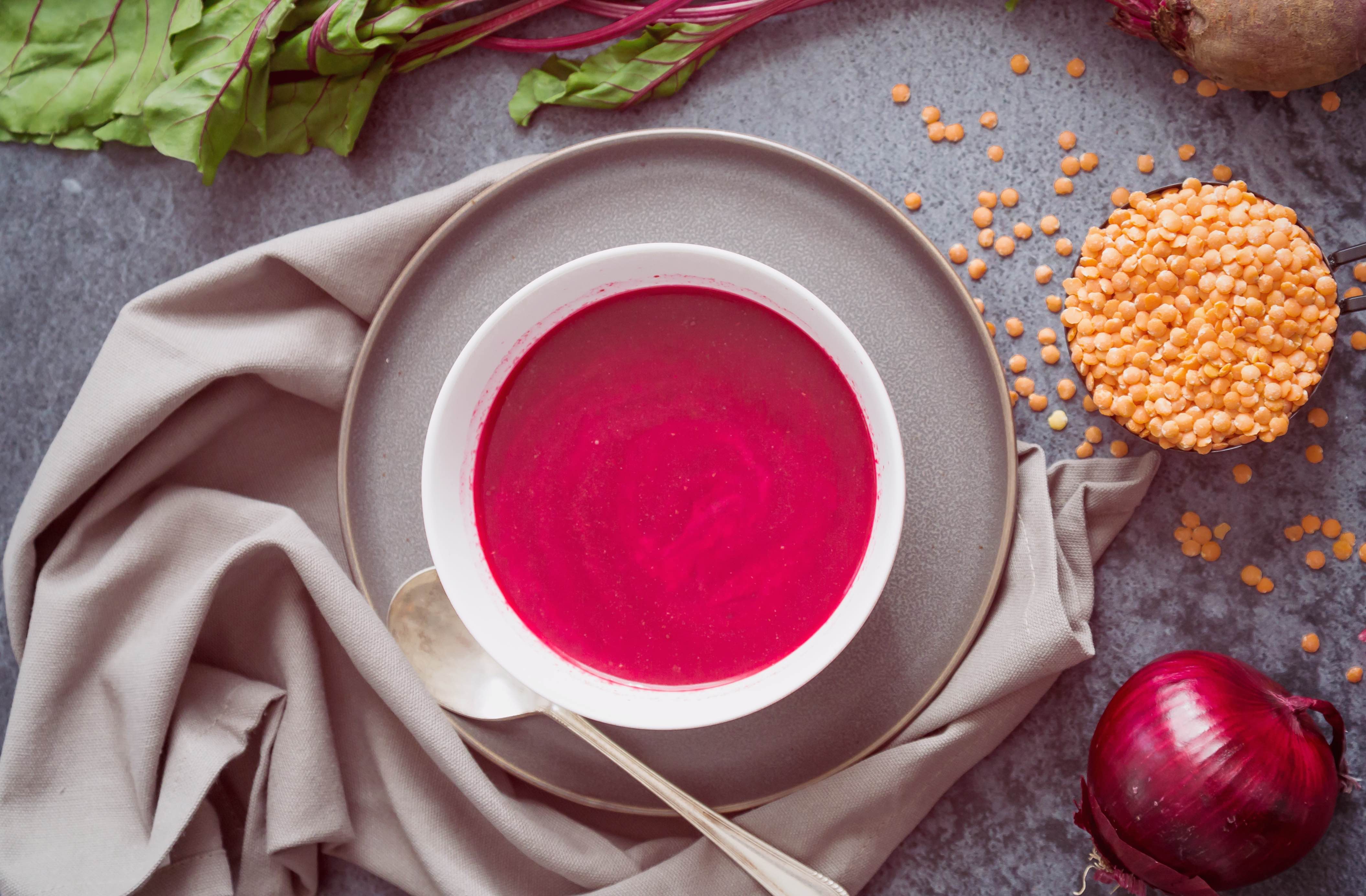 Ingredients
Red beetroot, 500 g
White potatoes, 300 g
Onion, ½
Fresh spreadable cheese or robiola cheese, 100 g
Vegetable stock, 500 ml
Extra virgin olive oil, 3 tablespoons
Salt, to taste
Pepper, to taste

Preparation
Wash the beetroot, remove the leaves and then boil it in plenty of salted water for 1 hour. Drain it, peel it and then dice it. Wash the potatoes, peel them and then dice them.
Now prepare the sautéed vegetables. Lightly fry the finely chopped onion in a couple of tablespoons of extra virgin olive oil. Once cooked, add the potatoes and beetroot. Cook it over a low heat for 20-25 minutes, pouring the vegetable stock in a little at a time. When the stock has been absorbed, mix it with a hand-held blender. Season with salt and pepper. Add the soft cheese and mix it together until you get a smooth, creamy mixture. Serve piping hot.