We have reinvented one of the most loved traditional Italian dishes by using delicious slices of potato with cooked ham and mozzarella. The result? A stringy potato lasagna that you simply have to eat straight out of the oven. Ready? Steady? Cook!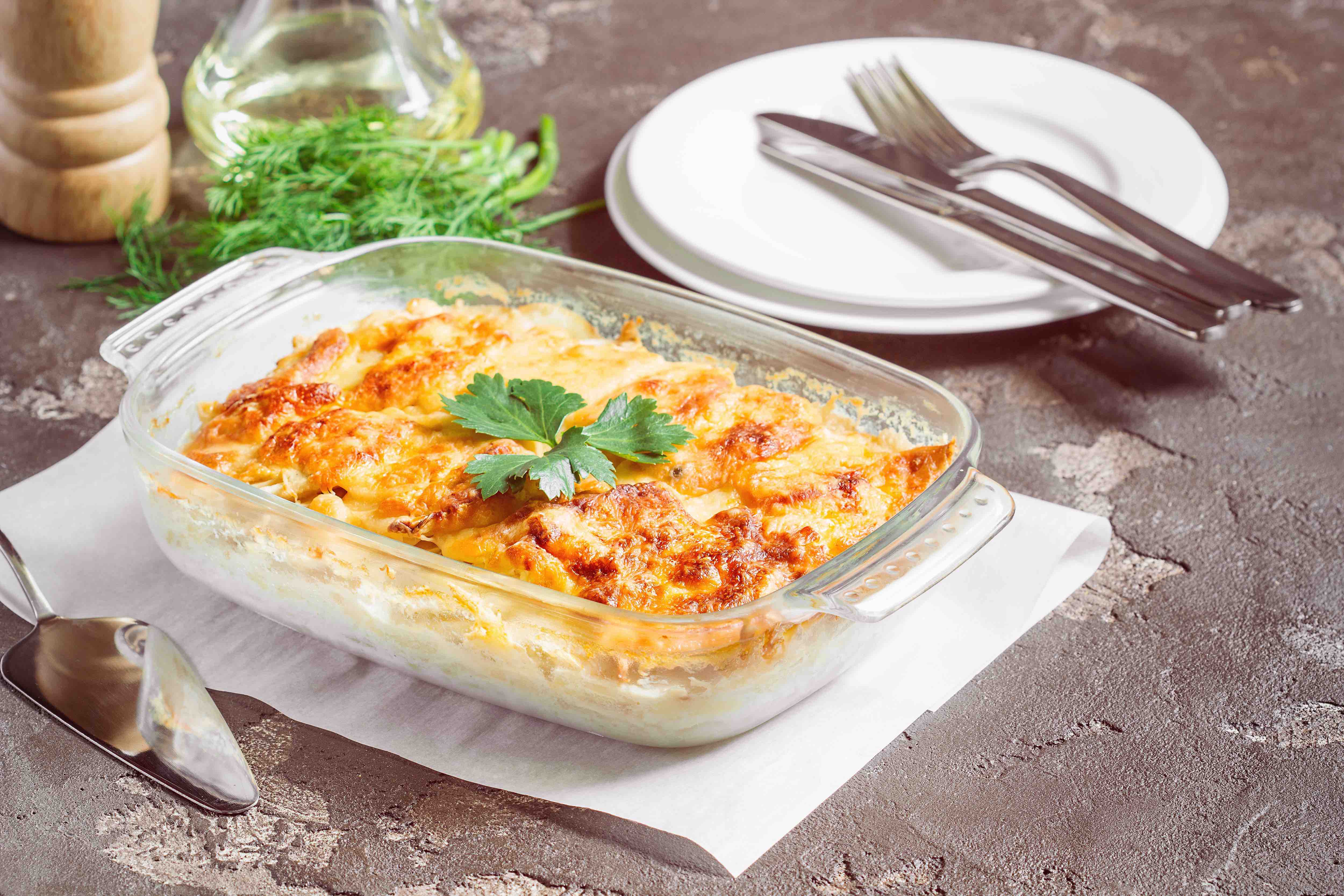 Ingredients for 4 people
Yellow potatoes, 800 g
Mozzarella, 250 g
Béchamel sauce, 250 ml
Sliced cooked ham, 100 g
Grated cheese, 30 g
Butter, 20 g
Salt, to taste
Preparation
Carefully wash the potatoes, peel them and cut them into thin slices. Cook them in salted water for 3-4 minutes, then drain them and leave them to cool. Grease an ovenproof dish, put two tablespoons of béchamel sauce on the bottom and spread it around evenly. Place the slices of potato next to each other, so you form the first layer, then continue by alternating one layer of cooked ham, one of mozzarella and a few tablespoons of béchamel sauce. Keep creating another two layers of potatoes, cooked ham, mozzarella and béchamel sauce in that order. Finish the final layer with grated cheese. Bake the potato lasagna in a preheated oven at 180°C for about 30-40 minutes and, when the surface is golden brown and an enticing smell fills your kitchen, take it out of the oven and serve.
Image by Aliona_sipovich from iStockPhoto