Don't they make your mouth water just by looking at them? Whether they're made from meat, fish or vegetables, baked or fried, as they are or breaded, these balls are quick and easy little bites to make for a sure-fire success. Here, we offer them in this version made from tuna and potatoes.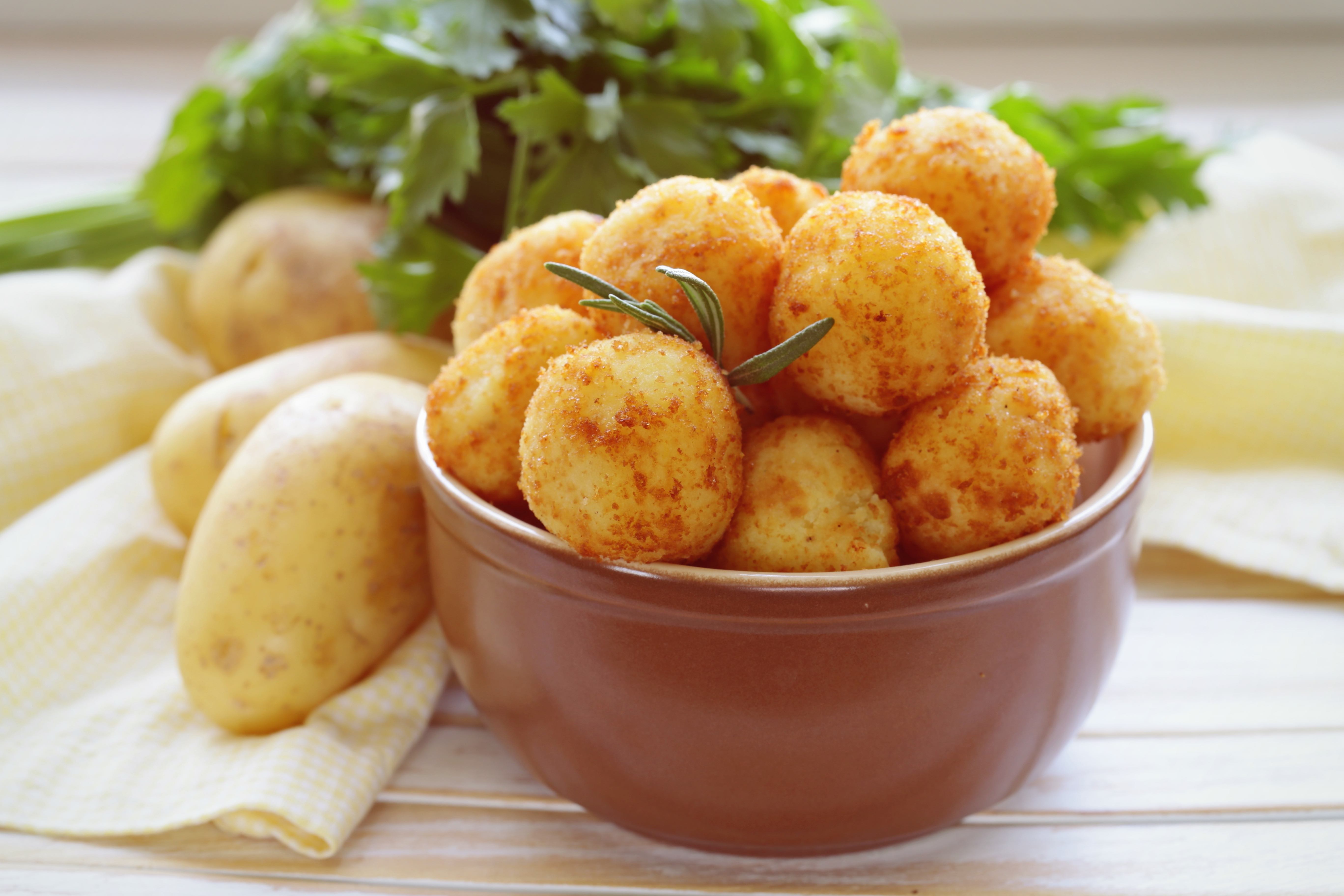 Ingredients for 4 people
Canned tuna, 120 g
Yellow Potatoes, 400 g
Egg, 1
Grated parmesan, 50 g
Breadcrumbs, 50 g
Pepper, to taste
Rosemary, a few leaves
Salt, ½ teaspoon
Preparation
Thoroughly wash the potatoes, peel them, and then boil them in plenty of salted water for about 20 minutes. When they're soft enough, drain them, put them in a bowl and mash them with a potato masher or fork so as to obtain a purée. Add the drained canned tuna and the egg. Mix the ingredients well, add the parmesan, two tablespoons of breadcrumbs, a sprinkling of pepper and a pinch of salt. If you like, also add a few leaves of finely chopped rosemary. Mix the ingredients together until you get a compact ball and, if it's too soft, add some more breadcrumbs. Shape it into meatballs, coat them in breadcrumbs and cook them in a preheated oven at 180°C for 15 minutes or fry them, if you prefer, in plenty of hot oil.