Are you looking for an alternative to traditional meatballs in sauce? Get creative with this vegetarian recipe made from spinach, potatoes and gorgonzola.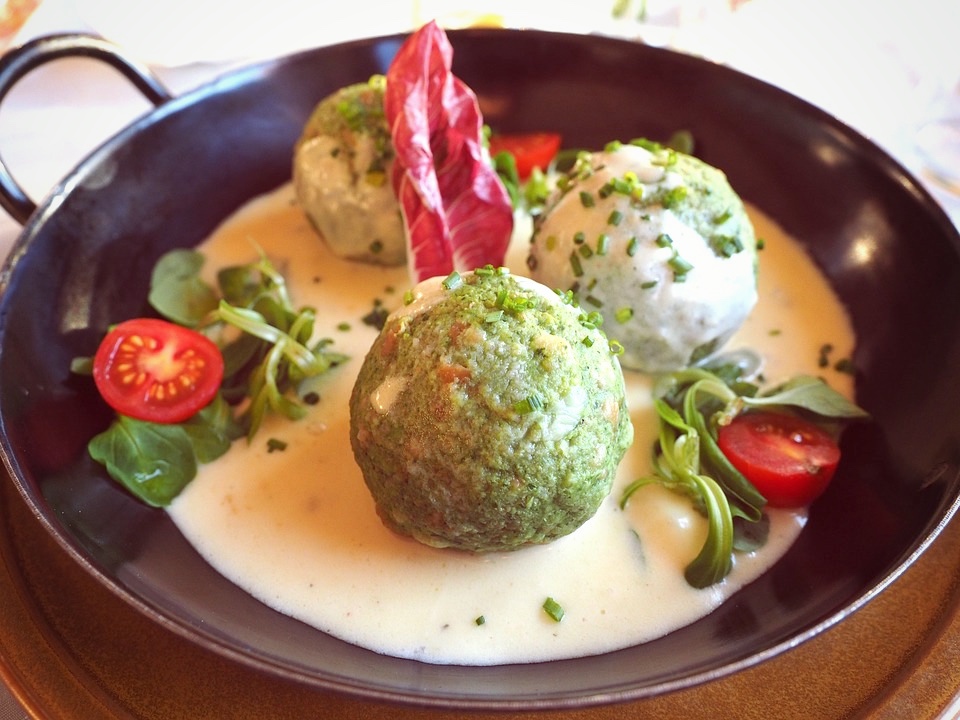 Ingredients for 4 people
Spinach, 400 g
Eggs, 2
Potatoes, 400 g
Shallot, ¼
Milk, 120 ml
Diced soft cheese, 50 g
Breadcrumbs, to taste
Butter, 40 g
Flour, 20 g
Milk, 100 ml
Gorgonzola, 200 g
Extra virgin olive oil, to taste
Salt, to taste

Preparation
Start by preparing the spinach: remove the harder part of the stalks, wash it thoroughly until all soil residue has gone and then put it in a large saucepan with a little water and salt. Cover it with a lid and cook for about 10 minutes, stirring it from time to time while cooking. Drain the spinach, leaving it to drip dry in a colander and then wring it out once it has cooled down.
Fry the shallot and once it is golden brown pour in the spinach. Cook for about 5 minutes, mixing it from time to time, and finally blend everything with a hand-held blender (alternatively, break it up with kitchen scissors).
In the meantime, thoroughly wash the potatoes and peel them. Boil them for about 20 minutes (make sure they are quite soft), drain them, mash them with a potato masher and add 20 ml of warm milk.
Combine the potatoes with the spinach and add the eggs and cheese. Mix everything well until you get a smooth mixture. If it is too soft, you can add a few tablespoons of breadcrumbs. Shape into balls, cover them with breadcrumbs and cook in a pan with a drizzle of extra virgin olive oil. Alternatively, you can cook them in the oven on an oiled baking tray.
In the meantime, make the gorgonzola sauce: melt the butter, pour in the flour and then add the remaining milk a little at a time. Roughly cut the gorgonzola and add it to the cream, making sure that no lumps form.
Place the balls on the sauce and serve the dish piping hot.