If you're looking for an alternative to the classic stuffed turkey, we've got the answer! For a Christmas with all the trimmings, try our chicken stuffed with potatoes, mushrooms, sausage and veal. It's a rich main course that will amaze your guests.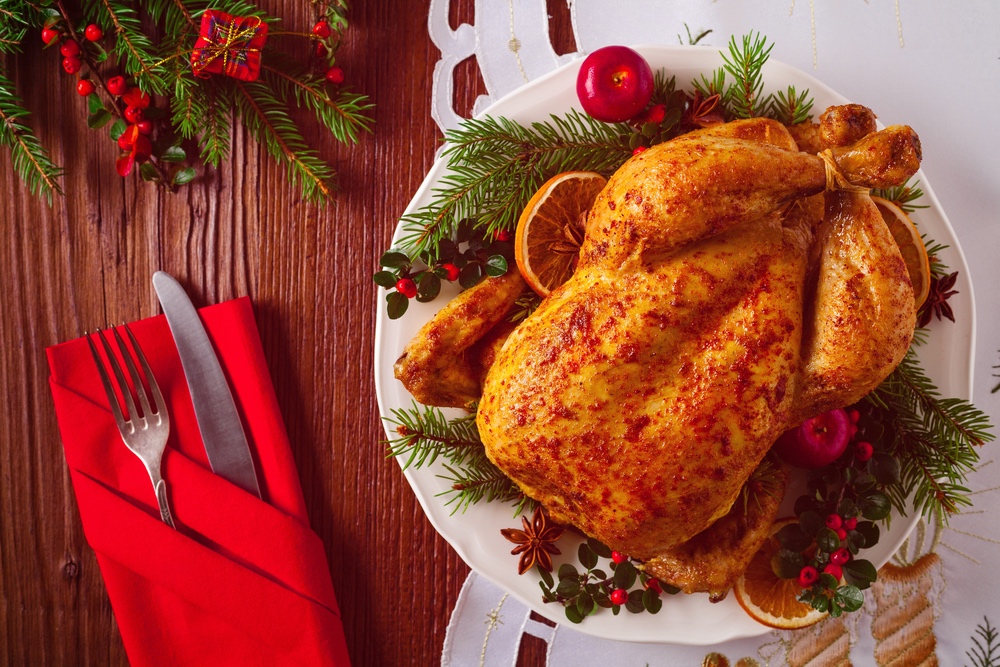 Ingredients for 6 people
Gutted whole chicken, 1
Potatoes, 300 g
Porcini mushrooms, 200 g
Veal mince, 150 g
Fresh sausage, 150 g
Shallot, 1 medium
Vinsanto dessert wine, 1 glass
Sage, 3/4 leaves
Rosemary, 3 sprigs
Salt, to taste.
Pepper, to taste
Extra virgin olive oil, to taste
Preparation
Start by making the stuffing. Add ½ a diced shallot to a lightly oiled pan and brown the finely chopped mushrooms over a low heat for 8-10 minutes. Wash the potatoes and boil them in salted water for about 20 minutes, peel them, mash them and put them to one side. Put the veal mince into a mixing bowl and add the rest: the skinned sausage broken into pieces, the potatoes, the mushrooms, the finely chopped sage and rosemary, the salt and the pepper. Thoroughly mix all the ingredients together until you get a smooth mixture.
Put the gutted chicken onto a chopping board and, using a tablespoon, stuff it making sure you firmly compact down the filling. Stitch the chicken up with a needle and kitchen string to stop the stuffing from leaking during cooking. Put the chicken onto an oiled baking tray and season it with rosemary (both chopped and with whole sprigs), as well as the other ½ of the diced shallot and some salt. Finally, drizzle it with about 4 tablespoons of oil.
Bake in a preheated conventional oven at 180°. After about 30 minutes of cooking, baste the chicken with a glass of Vinsanto dessert wine and leave it to cook at the same temperature for about 1 hour, turning it from time to time and basting it with the cooking juices.
Place the chicken on a serving plate and serve it piping hot.