These delicious puff pastry pinwheels are made with cooked ham and creamy Colomba variety potatoes, with their soft flesh and excellent organoleptic properties!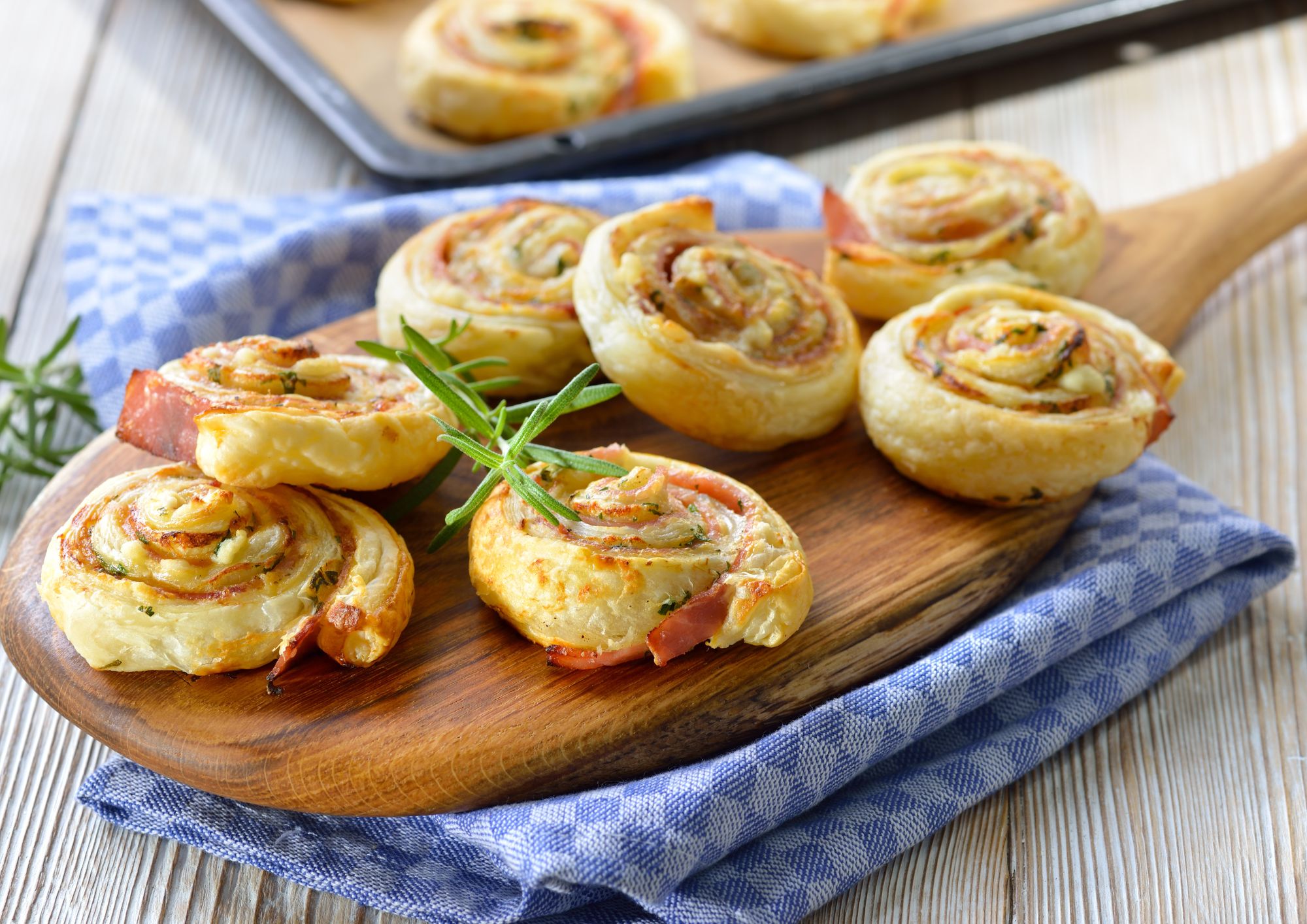 Ingredients for 16 pinwheels
Roll of rectangular puff pastry, 1
Colomba potatoes, 2
Cooked ham, 100g
Grated parmesan, 60g
Milk, 50ml
Butter, 20g
Table salt, to taste
Black pepper, to taste
Rosemary, to taste
Preparation
Thoroughly wash the potatoes and boil them without peeling them in plenty of boiling water for about 25-30 minutes, or until they are soft enough. Once they are cooked to the desired level, peel them while still hot and mash them in a bowl. Add the parmesan, a knob of butter, the chopped rosemary and the milk, then season with salt and pepper. Mix everything together and cook in a saucepan over a very low heat for a few minutes. Leave it to cool down.

Now unroll the puff pastry on the worktop. Place the slices of ham on top and then spread the mashed potatoes evenly, making sure you do not cover the edges as well. Wrap the puff pastry around itself, forming a roll and keeping the fold towards the bottom. Next, cut the roll into slices with a knife so the pinwheels are about 2 cm thick.

Place the pinwheels on a tray lined with baking paper, separating them from each other, then cook in a preheated oven at 170°C for about 20 minutes or until they are as golden brown as you want. Before serving, decorate them with a sprig of rosemary.
Image: Canva